It's no secret that 2020 was a transformational year for every industry, but health care and care delivery took center stage as the ability to keep patients home – out of the hospital and brick and mortar pharmacies – became an absolute necessity.
While the future is uncertain, our experts at Parata made some evidence-based predictions about what pharmacy will look like in 2021. Among many changes, the ability to provide specific patient-centered care with low person-to-person contact will drive the most dramatic shift our industry has seen in decades. Read on for our team's thoughts on what we should consider most for the viability of pharmacy business in the coming year.
Growing Focus on Tech to Drive Versatility and Diversify Revenue
With COVID-19 on everyone's minds, there's an increasingly intense need to keep patients out of the hospital and out of the doctor's office in general. Here lies an opportunity for expanding your offerings as a pharmacy to be part of the solution. With medication non-adherence being a driving factor for many hospital admissions, offering a variety of types of adherence packaging (think blister cards for multiple medications, unit dosing) that are familiar and easy-to-use for patients is a huge win. Additionally, building automation into your pharmacy's long-term strategy allows you to target more business segments, including those you may not have as much experience with.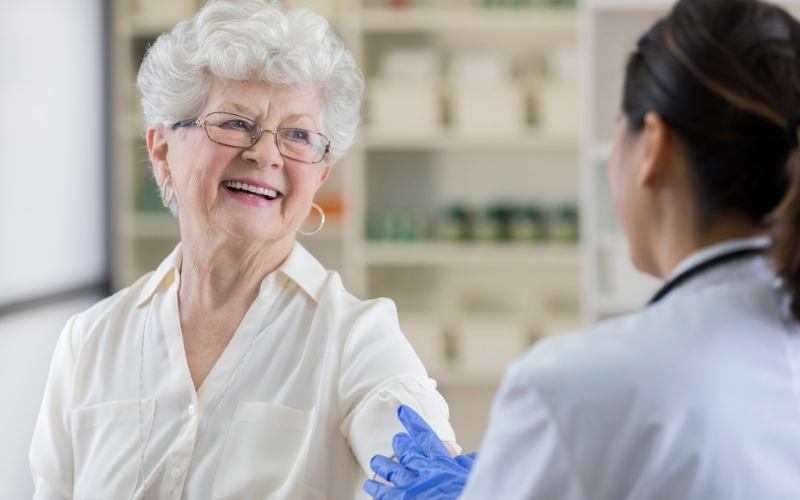 Pharmacists Will Be Recognized as Frontline Medical Providers
Pharmacists are no longer behind the curtain counting pills, they are out in front counseling patients as medical providers. The ongoing pandemic has and will continue to exacerbate this professional shift, specifically as it relates to the education and administration of the COVID-19 vaccine.
As the vaccine becomes more widely available, pharmacists will be put in a critical position to communicate the importance of getting the vaccine and returning for a second injection as we look at what will likely be a two-part process. Most patients will be looking to pharmacists to provide education, comfort, and assurance as it relates to all unknowns. There has never been a more optimal time for pharmacists to be regarded as the healthcare providers they are.
In early 2021, vaccine administration will be the most hands-on activity happening in the pharmacy. It will be imperative to streamline and automate as many processes as possible, to free up individual bandwidth for effective and efficient patient interaction.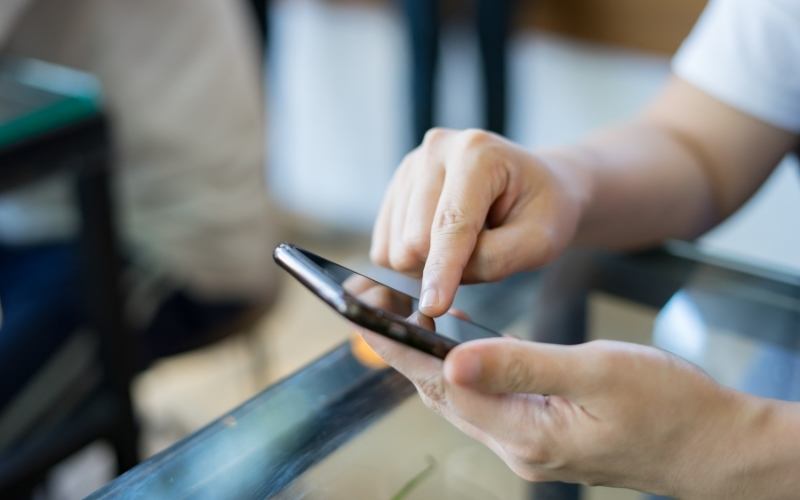 Pharmacies Will Not Revert to Their High-touch Ways
Pre-pandemic, pharmacies were BUSY. There is no denying the close quarters of customers or the group of pharmacy techs in the back room and we are certainly not getting back to that in 2021. As such, automation will not only be a necessity for handling the volume of medication dispensing needed, but also for reducing the number of techs required on the floor.
CDC guidelines recommend against too many individuals in tight spaces, a typical scene for a busy pharmacy. Automating pharmacy processes that support remote medication dispensing is a critical part of keeping employees safe and operations cost effective.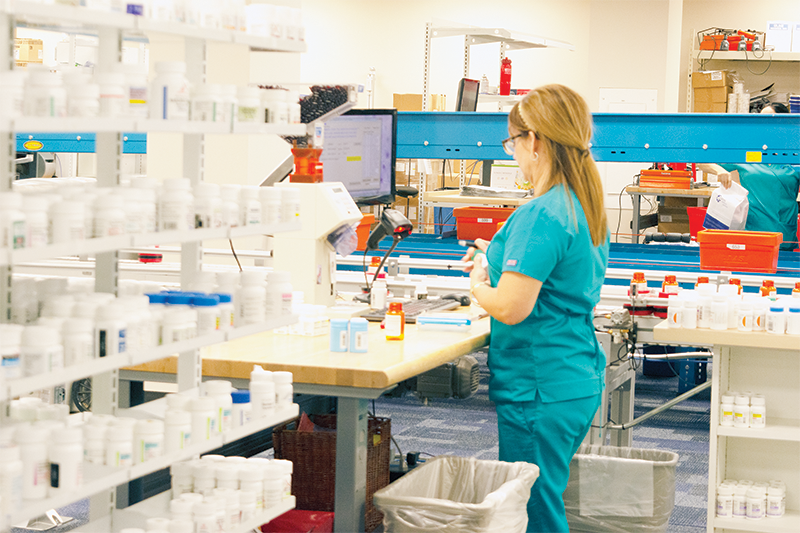 Centralized Pharmacy Will Be Status Quo
Increasing the ability to fill prescriptions quickly without using new resources will be critical to keeping up with patient volume. This can be made possible through centralized pharmacy, the practice of filling all prescriptions through a single location and having them redistributed to each retail pharmacy or directly to the patient. Automating as many of these central fill operations supports the bottom line and returns time to pharmacists and techs for activities that support patient loyalty and retention.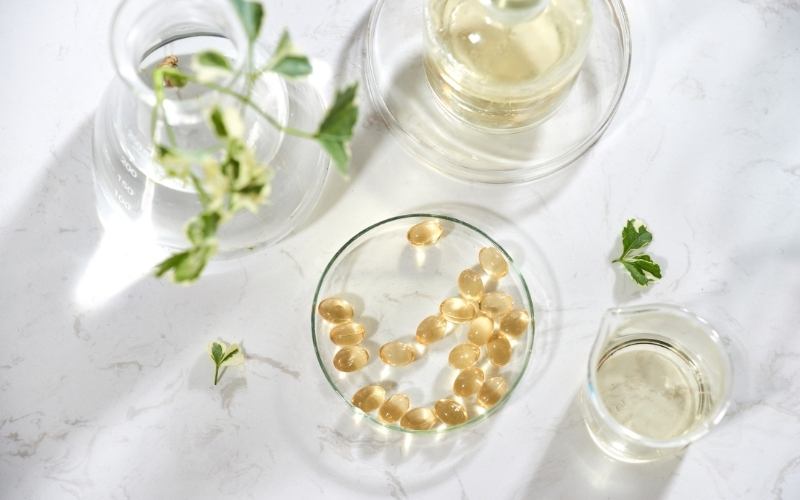 Nutraceuticals as the Next Big Thing
COVID-19 has almost everyone hyper aware of their health, and with New Year's resolutions around the corner, we always expect to see a heavier focus on a healthy body and mind. Between these factors and a shift in focus towards preventative care, it only makes sense that nutraceuticals (daily vitamins) would begin to rise in popularity. Some pharmacies are utilizing their adherence packaging to provide vitamins alongside prescriptions which is another great way to diversify your offerings. As individuals look for ways to be healthier, providing these services can be a great customer retention strategy.
While the future remains uncertain in many ways, we're confident that preparing for these key changes can set your pharmacy apart. Reach out to a member of our team to learn how Parata can support your organization's adherence programs, automation, and overall success in the new year.