Parata Customer Community
Welcome to the Community
Once you've decided to invest in Parata automation, you're part of a unique group of forward-thinkers and savvy business and healthcare professionals.
Did You Know?
At the top of any Parata web page, you can click Login to access the Community. Logging in to our Customer Community portal gives you instant access to:
On-demand training
Support documentation
Promote My Pharmacy marketing tools
Manage your Parata account
Order supplies
Manage and track service requests
Reference drug calibrations database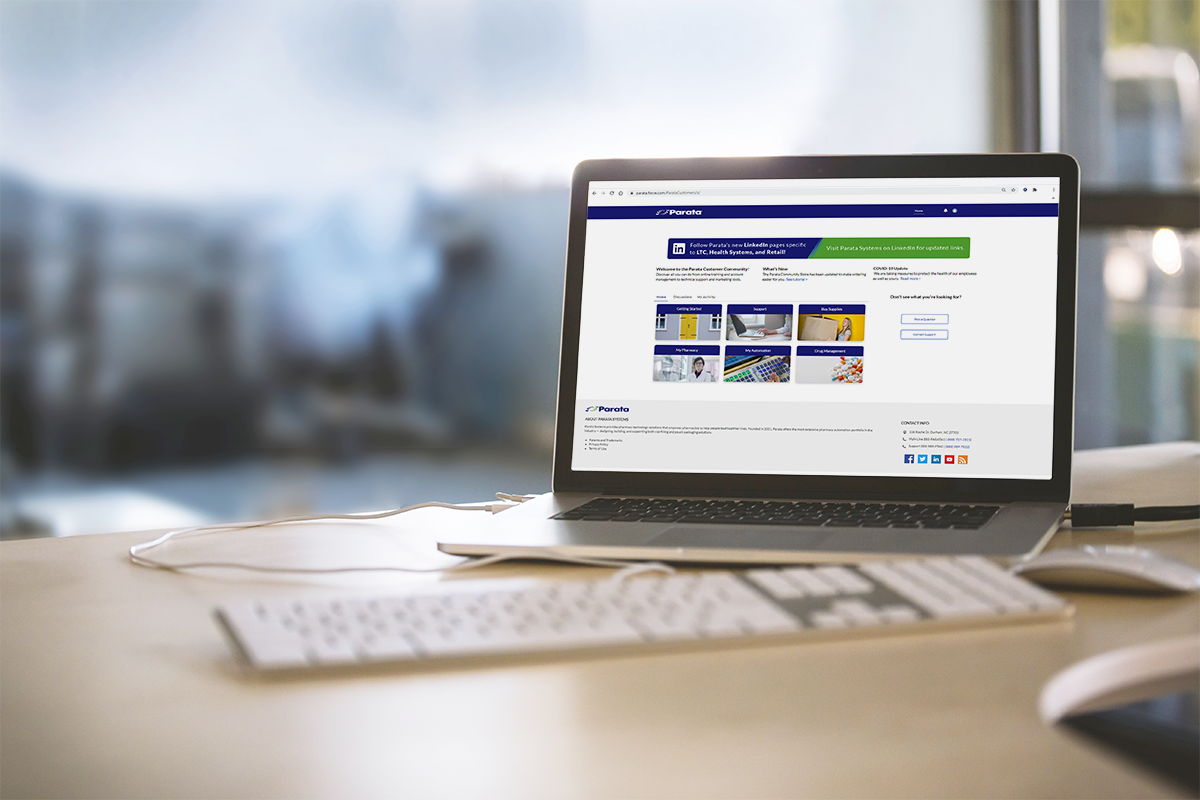 Training at Your Fingertips
Parata product documentation is always available through the portal. You'll find searchable resources for cleaning guidelines, user guides, and instruction manuals. A video library walks you through common operational and troubleshooting activities for vial dispensing and pouch packaging products.
Your Marketing Toolkit
Parata offers an extensive library of marketing materials, guidelines, and customizable templates for promoting your adherence packaging offerings to help you build relationships with facilities and prescribers and attract retail customers.