Department of Defense Pharmacies
Manage Increased Volumes While Minimizing Patient Wait Times
Just like many other pharmacy spaces, the Department of Defense is faced with increasing prescription volumes while aiming to serve their patients with minimal wait times.
Filling prescriptions on-demand shouldn't mean cutting corners to safety, and DoD pharmacies put safety above all else. Why not have both — efficiency and safety?
Targeted Solutions To Meet The Challenges of Today's DoD Pharmacy
Manage Increased Volumes
Handle more scripts in less time. Leverage vial filling automation to fill your high-frequency oral solids with accuracy for drug and dose. Streamline your pharmacy workflow and reduce manual fill times with our pick-to-light technology, driving simplified, repeatable processes.
Serve Your Patients with Accuracy and Safety
Easily locate patient orders for pick-up with the same system keeping track of your inventory. Preserve the highest levels of safety and accuracy for your patients without adding more steps or time.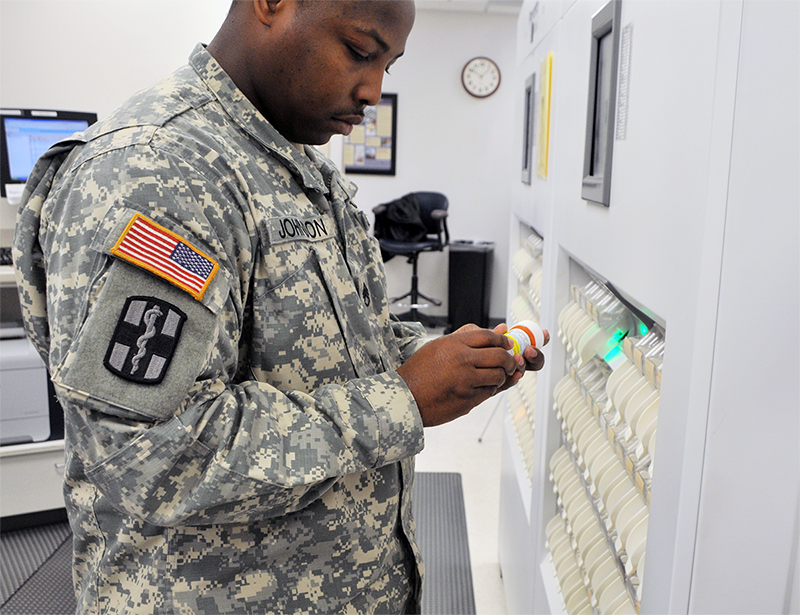 Solutions for DoD Pharmacies

The Team
Parata has the most experienced team in the industry for pharmacy consulting and design. We at Parata work with you to determine your needs and analyze your space to define the appropriate solutions to support your pharmacy's goals.
Automation Delivers
The entire DoD pharmacy industry strives to serve their patients with efficiency and accuracy – automation is the key. Cut waste and costs while managing increased prescription volume by introducing automation solutions designed with your pharmacy setting in mind. Deliver the best to those serving on the front lines and their families.