Medication inventory processes – whether it's controlled substance management or restricted-access storage to storing temperature-sensitive medications – are always a challenge for pharmacies and their nursing facilities. Now more than ever, it's critical to keep tight control and have an in-depth understanding of how medications are moving through the first dose and emergency medication processes and the associated costs.
BD Pyxis™ MedBank secure automated dispensing solutions support first-dose and emergency medication management, helping to increase charge capture, lower inventory spending, and improve regulatory compliance.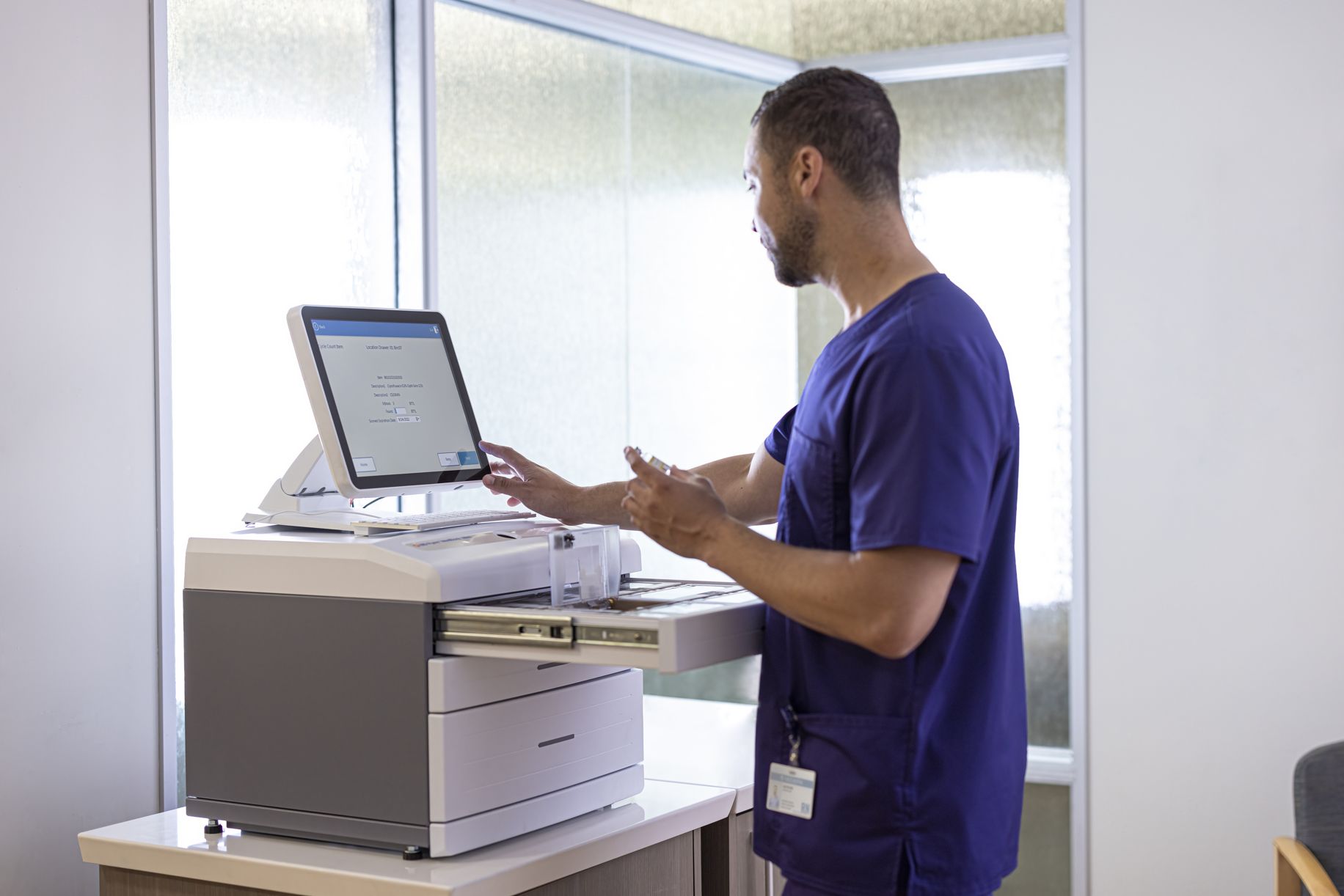 Get More Information About the BD Pyxis™ MedBank
Product Features:
Cloud-enabled platform, providing enterprise management, reporting and visibility 

Increased security and control with controlled substance management safeguards

Integration with pharmacy information systems

 

Near real-time inventory synchronization and expiration monitoring

Configurable design options—including countertop designs
Now that Parata is part of the BD family, we're excited to be able to expand our portfolio of solutions.