By: Jim Cassity, VP of Professional Services and Centralized Solutions at Parata
Has your pharmacy been considering ways to utilize automation to improve your workflows, increase efficiency, or create new medication adherence programs for patients? Making the decision to implement technology is the first step, but we recognize there can be concerns following your initial decision – including the implementation process. For some peace of mind, we chatted with Parata implementation specialist Jim Cassity to get the answers to your most-asked questions – so you can take the leap!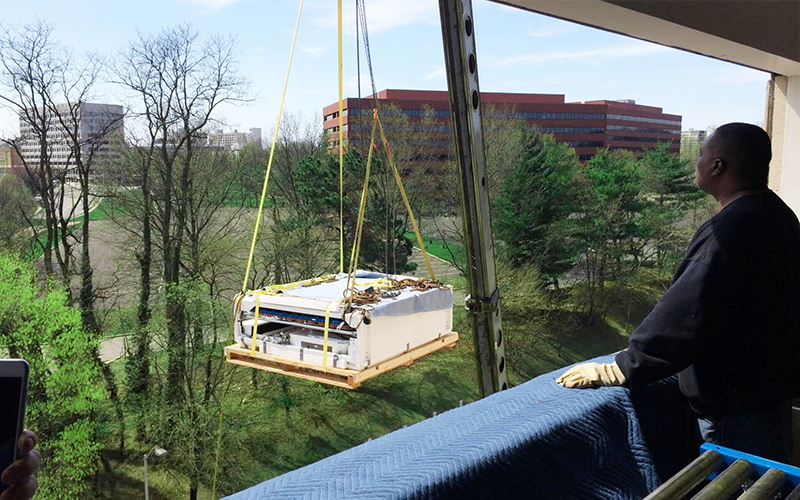 At Parata, we are experts in the needs of a busy pharmacy – from retail, to hospital, long-term care and beyond. That's why we make it a point to make the installation and go-live process as clear and easy to navigate as possible, so you can be comfortable and confident each step of the way.
There are several pre-installation activities that happen – and it really all starts with the Project Manager. The most important preliminary onsite activity is the site survey. The purpose of the survey is to determine any barriers to delivery or the actual install. This could be doorways, curbs, steps and ceiling heights – and it's critical for evaluating factors related to the placement of the equipment, as well as identifying the physical delivery path.
Depending on the product and the scope of the installation, this can be conducted remotely, with coordination between your pharmacy project lead, IT support persons, and any other staff responsible for onsite equipment.
Will Installation Affect the Day-To-Day Operations of my Pharmacy?
Every moment of staff time is critical to the lifeblood of a pharmacy. That being said, we recognize the importance of minimizing not only disruptions, but distractions to your team. The Project Manager will plan the resource requirements and timing of the installation to minimize any disruption to the day-to-day operations of your pharmacy. It is important to note that we do have the ability to run installs in parallel to existing workflows to prevent interruptions – and it is a practice for the Parata Project Manager to identify critical tasks and events to allow the pharmacy to prepare for and adjust to these proactively. We do everything in our power to make sure your pharmacy go-live is a "non-event."
My Pharmacy is on the 10th Floor and Around a Tight Corner, does Parata Have the Capability to Deliver this Equipment?
When it comes to nooks, crannies, and tight spaces, Parata doesn't back down from a challenge. Evaluating strategies for tricky installs is a big part of the site survey – and we have had situations where we have "craned" an ATP and MAX unit through upper floor windows or other openings. These types of installations are meticulously planned events, typically identified in the sales process. There have also been cases where we have sent the equipment partially assembled to allow for deliveries in tight areas. This will always require multiple team members from Parata to ensure the success of these types of installations.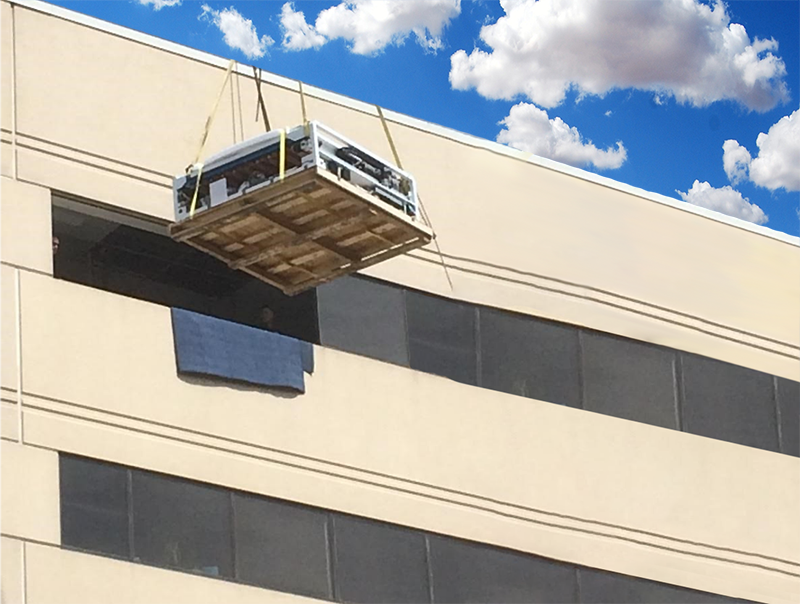 What Training Materials Does Parata Offer to Onboard Team Members to Ensure A Seamless Adoption of the New Technology?
We want you to feel empowered and confident when using Parata's automation. To support you, we offer a robust resource library of training materials for the pharmacy and staff, some of which can be useful prior to installation. During the Pre-Installation Phase, pharmacies will have regularly scheduled calls with their Project Manager, that include abel design, canister/cell fulfillment review, IT and Site Requirement reviews, and much more.
After the technology is up and running, you are not on your own! Should you run into any problems, Parata has a strong support network. Onsite staff have direct access to our support teams, which work quickly and collaboratively to resolve any issues that may arise during an install. For challenges requiring an onsite technician, we guarantee that support within 24 hours. This person will always be a certified Parata technician, and typically carries critical stock to prevent delays due to ordering needed parts.
How Long is the Implementation Process from Start to Finish?
Every pharmacy is unique! Implementations vary depending on the scope of a project/installation. A project can be broken down into four phases: Planning, Pre-Installation, Installation and Go-Live. Our average project timeline is 60 days for ATP and MAX installations, from introduction to go-live. A Central Fill installation is much more complex and has a project timeline of 6 to 9 months. The Planning and Pre-Installation Phases are longer phases than the Installation and Go-Live for ATP and MAX. Typical installation and Go-Live support is one to two weeks onsite. Parata will have a detailed project plan for each customer highlighting the specifics of the project.
What Would you Say to a Customer Who Is Wary of the Installation Process/That is What is Holding Them Back?
Trust us – it's a well-guided process, where our customers are closely led through each step. We are always working to make the process more streamlined and efficient for the customer. This year, we deployed a new dashboard tool that provides further visibility to pharmacy leadership into the granular install process, so that they can clearly see their and Parata's responsibilities. Otherwise, your Project Manager is there to guide you through every aspect – and you should lean on them always!