The veterinary clinic industry presents its own unique needs and hurdles – especially coming out of COVID-19 – clinics are looking to differentiate themselves, streamline efficiencies, and work to amplify business success to stay viable and healthy. One area that is often overlooked in these ventures is pharmacy practices. Through the use of pharmacy automation – the same technology used in traditional pharmacy settings – clinics can hit on these key points, as well as see a prompt return on investment.
COVID-19 – Making Efficiencies Mandatory
No industry was spared from COVID-19, including the veterinarian space. As ongoing efforts work to limit foot traffic in the clinic, there are measures that can be put in place for patients and caretakers. Initiatives include outside drop off, parking lot pre-screenings, and virtual appointments – but veterinary staff still have to come in each day to do that work – and keep each other safe while doing so. For many clinics, these measures are still in place, and will be for months to come, requiring new policies and efficiencies to keep staff and customers healthy.
Pharmacy automation is one key variable that is often overlooked by decision leaders but can be vital in moving forward. Through the use of low-profile technologies that require minimal floor space, clinics can implement technology that performs the redundant work of counting and packaging pills for them. Thus, reducing the need for technicians to gather in the back room filling prescriptions. Doing so creates an opportunity for reduced shoulder to shoulder work, making clearance for safe social distancing in this area.
Additionally, as clinics begin to return to some degree of normalcy, any space taken up for pharmacy practices cuts into space utilized for waiting areas and clinic rooms. Through quicker medication counting and filling using automation, customers can be in and out of the clinic faster and safer, also allowing for more social distancing in areas of the clinic and eliminating the possibility for any waiting room tiffs. Unlike a normal visit to the doctor or pharmacy, the "patient" can't do this alone – there will always be two "bodies" in the waiting room, screening rooms, check-out lines, so increasing efficiencies to get customers in and out is key.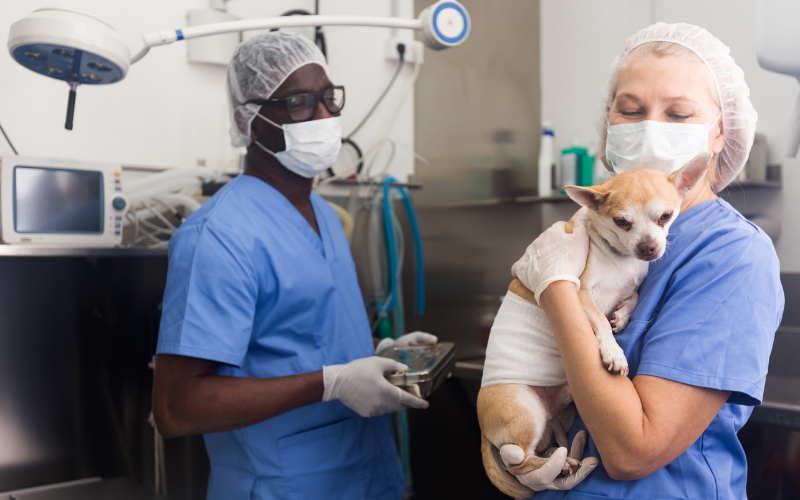 Two Hands, But Too Many Tasks – Freeing Up Time for Technicians
Across the board, creating a calming environment is critical to successful veterinary practice – and having more time to get familiar with your patients is invaluable when helping out a potentially stressed out pet who is in a new and unknown environment. Veterinary technicians are not only responsible for aiding in creating such an environment, but also for medication fillings, patient intakes, evaluations, aiding in procedures, and much more. Technicians are constantly on the move, ensuring a streamlined workflow within the clinic.
Automating the process of filling medication for your extensive and diverse patient list can eliminate one task handled by the technician and reallocate their time for other necessary assignments within the practice. Aside from freeing up staff for clinical work, more time away from counting pills creates additional time to pursue business initiatives that can drive growth for your practice. Similarly, relocating time can mean being front of house, talking and creating a rapport with customers. With more time to foster connections with patients, quality experiences can result in word of mouth referrals, with the potential to grow your practice and build confidence in your community – all important when it comes to competition.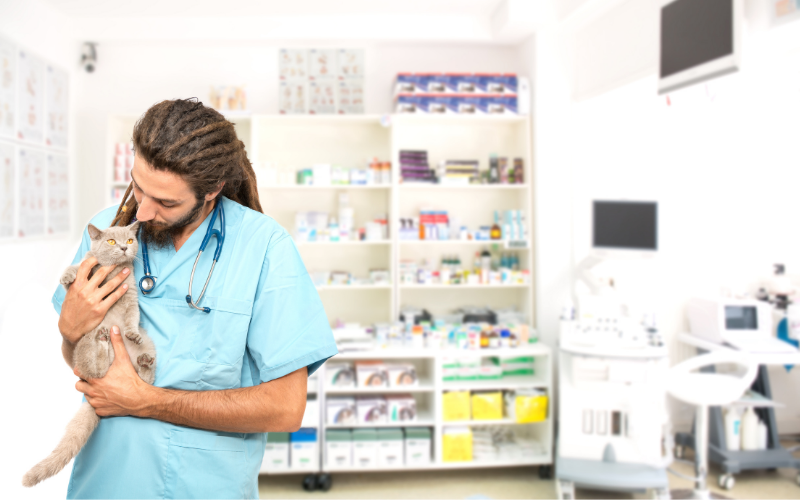 Overcoming Challenges for Greater Benefits
Each automation tool is specific to the clinic and individual needs. For larger practices, utilizing Central Fill technology can allow a practice to efficiently fill prescriptions as a revenue stream, and keep those profits in-house. Central Fill allows your prescriptions to be filled at an offsite location by an automated system that handles the filling, checking, and labeling of your medications – and can be an integral part of a home delivery program – another great benefit to offer your patient list.
Alternatively, technology that supports the in-house filling of prescriptions is a promising start for smaller clinics, with the ability to scale. Providing all of your patient's prescriptions in-house, especially for those on multiple medications, enhances your customer's reliance on your practice as a "one-stop-shop" for their pet's health and well-being – and community loyalty is one of the most valuable assets for a business.
Any new business venture can be daunting – including the prospect of implementing new technology in your clinic. While these barriers can exist, leaning on a support team, and focusing on the return on investment (ROI), can help mitigate these uncertainties. Many clinics are already filling the amount of prescriptions to have an ROI early on. While cash flow can be a concern holding you back, the benefits including reallocation of time, deeper connections with customers, and increased time for business ventures offset many of the concerns.