A recent article in The 19th reported many nursing homes won't be able to operate for another year. This is due in large part to the financial crisis, which was caused by the need for unbudgeted resources to be allocated towards PPE costs, additional staff, and other new expenses associated with the pandemic. While the data doesn't lie, I believe there is an opportunity, now more so than ever, to save our industry. COVID-19 turned the long-term care industry — and the world — on their backs but understanding the limitations and shortcomings of the current state of affairs can help us rebuild, creating fundamental change.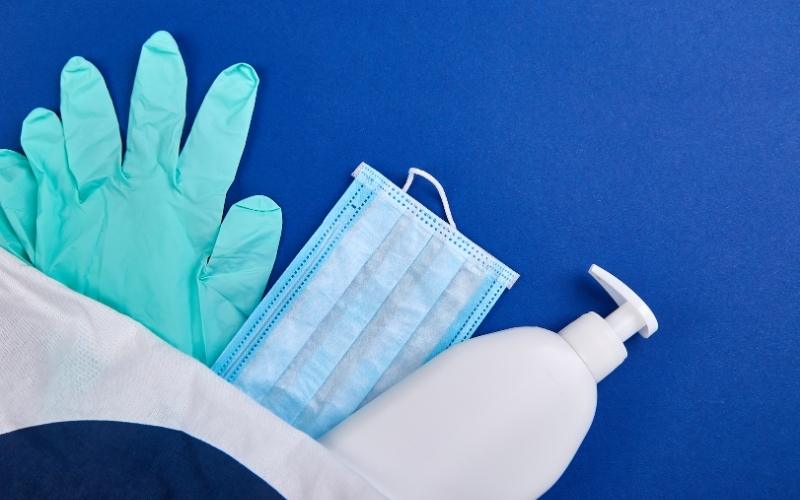 Understanding Where the Industry Was, Where it is, and Where it's Going
Before the coronavirus pandemic hit, the nursing home industry was already an increasingly vulnerable, fragile business. The challenge to make a profit in this competitive industry has always been extremely difficult. Nursing shortages, low wages, and turnover rates as high as 70% led to constant re-training of new staff members, a process that can cost up to $10,000 per individual. The CMS 5-star rating system, while intended to improve the quality of care, made it more difficult for facilities to be included in provider networks, thus losing even more opportunities for reimbursement.
As if that wasn't enough, other than the nuclear industry, nursing homes are one of the most highly regulated industries in America. There's a pattern of rule changes and subjective interpretation of the rules all resulting in numerous fines, penalties, and public blows to reputation. It's a high turnover, low margin, unreasonably stressful environment that would make the toughest of us breakdown and cry. Practicality says the rules in place are all necessary to make sure the most vulnerable population is safe and protected. Who could argue with that?
In rolls COVID-19. A pandemic that took the entire world by surprise. Who did it target more than anyone else? Of course, our most vulnerable, the elderly and the immunocompromised.
Mistakes were made by all levels of the industry and in hindsight, we would have done a number of things differently – but no one knew what we were up against, or the extent of it. However, having all ownership and responsibility fall on the nursing homes and their management team alone is unacceptable. As mentioned, these facilities were already struggling to keep our parents, grandparents and great-grandparents healthy, pile on a global pandemic and there's no wonder the projections are increasingly dismal. Instead of just casting blame, where can we all help to support and champion these healthcare centers and their staff?
Facing the Reality to Entice Change
There is no benefit in casting blame, but perhaps, providing a bit of education behind the numbers and projections can bring better understanding and change. If half of these projections of "65% of the nursing homes being shut down" are accurate, then American seniors are in trouble and they will be at high risk to be placed into overcrowded or underserved environments. These are conditions no one would want for their family or loved ones, I'm sure.
The reality of it is, most of these healthcare centers won't get shut down, but rather they will be threatened with low cash flow, have to sell to big corporations, or possibly just be forced to underdeliver on necessary services, which could result in potential patient harm. Unfortunately, this vicious cycle will only result in more fines and even greater lowering of reimbursement. In the end, everybody loses. Sure, some may take advantage and will benefit for a while, but eventually, we all lose.
So, What Can Be Done?
I'm not saying there's an easy solution here. There never is, but until admissions start coming in the door, maybe we can make changes that protect our long-term care facilities. Payors should at least cover the ongoing cost of now necessary equipment like PPE. This will immediately help to ease the new financial crisis by freeing up money for more hands-on staff and therefore improve care for their residents.
I am going to go out on a limb here, but what if we change how the system is managed and continue to find more ways to incentivize good outcomes instead of penalizing mistakes?
For example, payors finding ways to help stabilize nursing center's financials by increasing the incentive for hospitals to discharge more patients back into the nursing healthcare centers for rehab services. Additionally, is it crazy to think that regulatory bodies like CMS could encourage our community's nursing centers by providing them opportunities for training and guidance on better care when they discover concerns during surveys, instead of walking out the door with a list of citations and fines?
Payroll struggles due to quarantining, increases in overtime and use of agency nurses, has caused most of the financial burdens. Therefore, can CMS go about creatively relaxing staffing metrics, while we recover through this pandemic? Also, maybe part of the multi billions of dollars spent by our government to stabilize the economy can go towards these temporary nurse agencies if they will, in exchange, lower their rates for nursing homes?
Again, there is no silver bullet, but if we can make core fundamental changes like these, I believe we can save our industry and kick off a new way of thinking — positive reinforced outcomes, but as always, it will start with our industry leaders bonding together for a common goal. Then it will require state and federal leaders to step up, listen and be creative. If the pandemic has taught us anything, it's how we can come together for the greater good. Let's think outside the box, support our nursing health care centers and save our seniors.