Picture the typical medication pass in your center. The nurse has their cart full of medications for each patient. As they roll up to the door, they begin flipping through the cart to find all the medications for that resident. Punching out pill after pill into their med pass souffle cup. They then enter the resident's room, deliver the medication, and return to the cart, then on to the next resident.
Now, try and rethink that scenario and imagine how many times each card is touched in 30 days, each time representing a potential infection risk. Infection control is always top of mind in long-term care, but particularly in the middle of a pandemic and during flu season, we all need to be thinking about how to reduce unnecessary touch points to keep both residents and staff safe.
Overcoming Current Processes
In any long-term care (LTC) facility, the ease at which medications are dispensed greatly determines the nurses' workflow. It is important to have a system that can increase accuracy and decrease med pass time in order to enable that nurse extra time to spend with residents who need it the most.
Instead of having your nurses search for the medications on their own, LTC pharmacies can segment the medications by resident, offering a faster, safer, and lower-risk option for medication dispensing. This time savings also allows nurses to spend time where it is most needed, with the resident and families.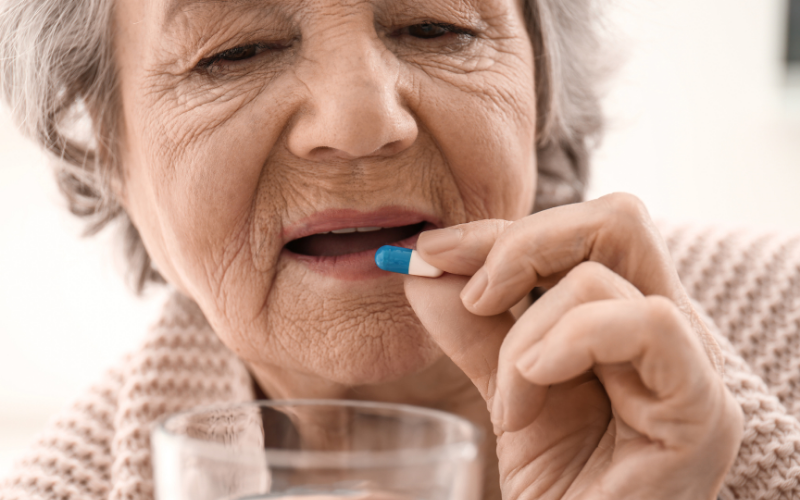 Increasing Safety by Reducing Touch
One to three million infections occur every year in LTC settings, resulting in re-hospitalizations – pharmacies can play a role in preventing infection. Each year, these infections cost $38–$137 million for antimicrobial therapy and $637 million up to $2 billion for hospitalizations. Medication management is no longer best served by single-dose blister cards – especially as these cards can spend up to 30 days in the medication cart.
By incorporating pouch packaging, you can essentially have the medication go directly from the manufacturing bottle to the patient without a human touch component of the pills themselves. In a time when transmission risk is at the top of everyone's mind, the safety that this offers cannot be overstated.
The tactical steps for incorporating pouch packaging are seamless. By choosing a LTC pharmacy provider that utilizes pouch automation, you can ensure the reduction of touchpoints and infection. Additionally, as automation offers incredible scalability for pharmacies, you can be confident your partner has experience in the space.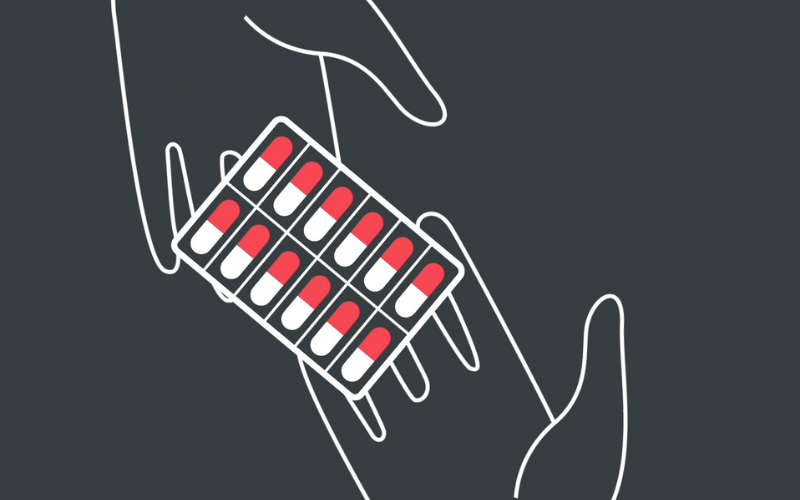 Practice Spotlight: Symbria
Symbria Rx Services is a respected and growing long-term care pharmacy services provider that delivers pharmacy services to approximately 6,000 residents in more than 62 skilled nursing and assisted living centers in Pennsylvania, Ohio, Indiana, Illinois, Missouri, and Kansas. They now fill approximately 70,000 prescriptions each month with an accuracy rate that exceeds 99.99 percent.
That translates to 1,250,000 pouches per month across all of their client communities, equating to nearly 2,200,000 million actual doses dispensed per month in strip packaging. About 80% of this packaging is done out of one location, reaffirming the ability to scale these programs with the right technology in place.
Symbria was an early adopter of strip packaging technology, offering this option to skilled nursing communities beginning some 20 years ago. Today, with the COVID-19 pandemic, they are seeing a new focus on infection control concerns and are talking to prospective clients who are looking to transition from card to pouch.
Also, according to one of Symbria's client communities, GreenFields of Geneva, another real benefit is that the pouch packaging frees up nurses to spend more time administering resident care and spending time with that resident.