In both the inpatient and outpatient pharmacy settings, there's no doubt that roles are shifting. Pharmacists are being asked to do more with patients, whether that's participating in discharge counseling in the hospital or providing immunizations in the community. While this offers an immense opportunity for growth, it can also create tension as prescriptions still need to be filled. Particularly in outpatient settings or retail pharmacies, there are increasingly thin profit margins requiring you to maintain steady if not increasing prescription volume.
Beyond these ongoing changes, the COVID-19 pandemic has forced pharmacies to rethink how to get prescriptions to people without bringing them in physical contact. Whether that's through more mail order or curbside pick-up, the goal is to decrease the risk of exposure.
So how do you keep constant in providing prescriptions while embracing new opportunities in pharmacy? Centralizing your prescription fill operations may be the answer for a number of reasons.
Do More with your Existing Staff
It's no secret the ultimate goal in healthcare is to do more for patients with less cost. But how can this be put into practice? By centralizing prescription fill to one location, both health systems and retail pharmacy chains can reduce their overhead operating costs. Pharmacies can aggregate prescriptions from multiple locations and funnel them to a central fulfillment center. Prescriptions can then be assembled, verified, and delivered back to the pharmacy or mailed directly to the patient.
In the hospital setting, this could mean having one hospital within the health system manage prescription fills, allowing you to deploy pharmacists at other locations to participate in value-added services. Through this model, you are using less physical space to store meds but also expanding your services without adding additional staff. For example, one health system saw a 70% reduction in the cost to fill a prescription using a centralized model that served both their hospitals and outpatient locations compared to the traditional retail fill model.
For retail pharmacies, the challenge is always how to increase prescription volume with existing resources. By centralizing your filling operations, you may be able to do more mail order while closing a store-front location. This can dramatically reduce your operating costs without losing any patient volume. While a bulk of refill dispensing can be done in a centralized operation, in-store pharmacists can spend more time with patients — increasing patient wellness, satisfaction, and loyalty. Your team will also have more time for additional services like immunizations, wellness coaching, and point-of-care testing to add value and revenue.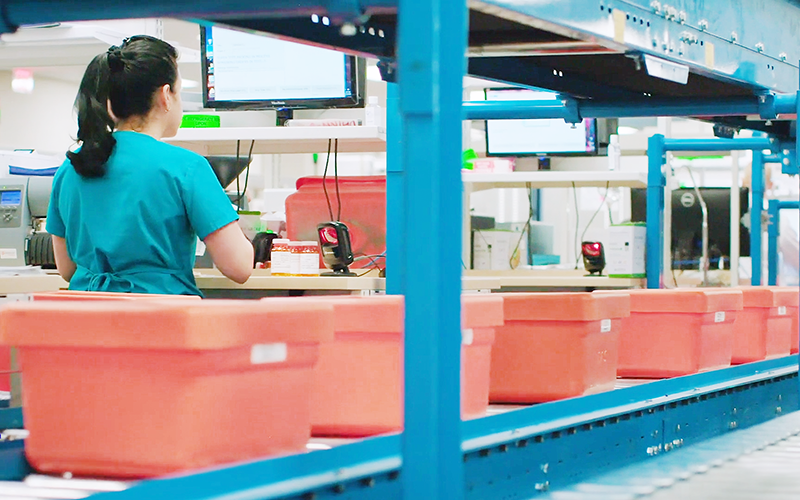 Inventory Consolidation
When making ordering decisions, imagine seeing your use across your entire organization, and being able to order that in bulk, rather than sorting out how many go to each facility. For medications that are only sold in batches, decentralized models can lead to excess ordering to have the medication stocked at each individual location.
Beyond the workflow element, centralized filling allows you to optimize your medication inventory. Rather than keeping the same medication at various locations — potentially leading to excess stock or expired medications that weren't used up — a centralized model brings your entire inventory into one location. Consolidated distribution centers or enterprise inventory warehouses allow you to replenish the entire pharmacy landscape within a health system — whether it's centralized; cabinet replenishment, cart fill, bulk to unit dose re-packaging, low unit of measure "LUM", clinic distribution, shelf/floor stock.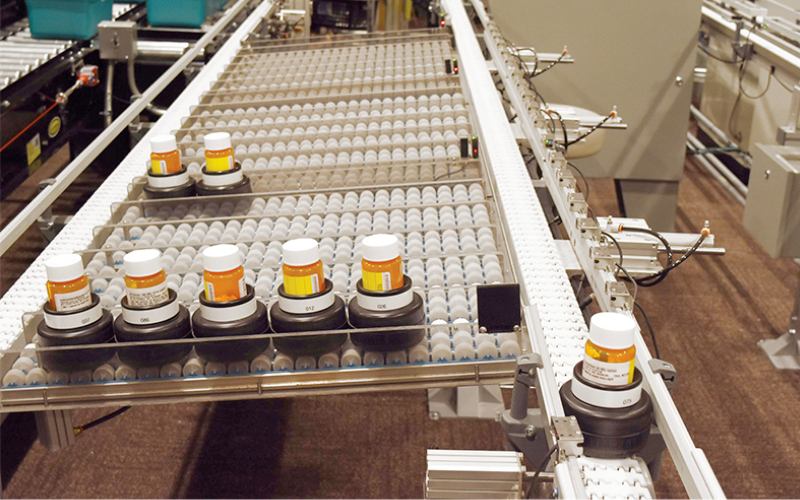 Support Various Pharmacy Models & Services From One Location
Centralized pharmacies also empower you to run multiple types of pharmacies out of the same physical location, even if they are licensed differently. Imagine if you could have a completely cohesive pharmacy operation instead of 3, 7, or 100 disparate facilities?
Through a shared services model, one centralized filling operation could support specialty pharmacies, 340B, long-term care, mail order, and more. This maximizes the return on the investment in this facility, allowing it to work best for your unique organization.
When considering specialized services you may be able to offer, a centralized targeted adherence packaging program can be easily added and integrated into mail-order vs. having it at one location. By incorporating this into a centralized model, it is much easier to scale the program, allowing it to support improved outcomes and reduced readmissions by targeting the complex patients and employees of a health system.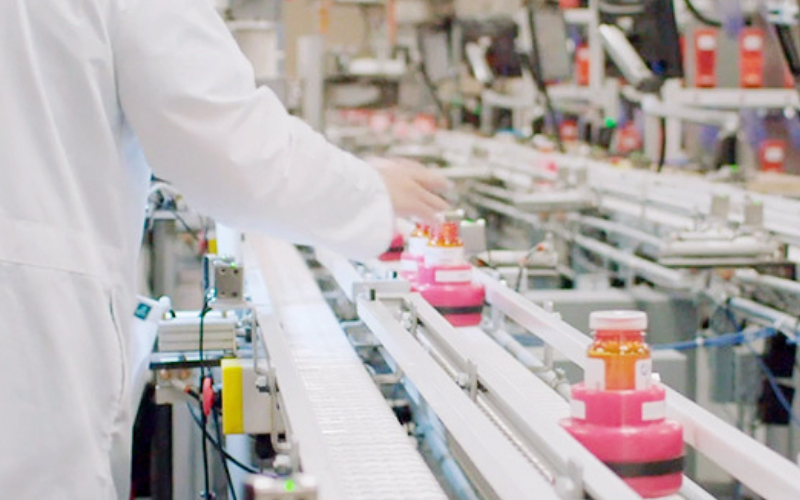 Putting This Into Practice
There's no doubt that centralizing pharmacy operations is a significant undertaking, but when done systematically and with the incorporation of automation, significant ROI is possible.
Would you like to learn more about centralizing your pharmacy operations? Don't miss our webinar on October 8th to discover the workflow effectiveness centralization can bring to your high-volume pharmacy operations. Hear industry experts discuss ways centralized models improve efficiencies and provide more options for patients to receive their medications. We'll finish off with a live Q&A featuring Brandon Hantle and Brian Huebner from Parata, so bring your questions! You can register for this event now at this link.