Aging At-Home During a Pandemic
When the Covid-19 pandemic first became reality nearly a year and a half ago, every silo of healthcare was impacted, including pharmacy. Developing new ways to continue providing exceptional care to patients became imperative as it was now necessary to keep vulnerable populations at home.
With older adults taking an average of at least four medications daily, the pharmacy is a frequent stop for this patient population. However, even with the best counseling and medication management team, being responsible for multiple daily medications can lead to confusion – and increase the likelihood of mistakes. The events of the last year have made it even more difficult to effectively counsel older patients, as experts advise all those with heightened risk to stay home, and avoid unnecessary time spent in public.
Thankfully, organizations like Grane Rx–an experienced senior care pharmacy and medication management provider for PACE, skilled nursing facilities, and other long-term care providers–had already developed a number of solutions to facilitate effective at-home medication management. The pandemic has acted as a catalyst for developing new strategies to prevent non-adherence, especially when access to providers and pharmacists is limited or not possible. Grane Rx's existing PACE pharmacy programs were and are a great example of how the industry can adapt. Using a combination of pharmacy automation, contactless medication delivery and smart labeled, touch-and-toss packaging, Grane Rx solves some of the biggest challenges facing vulnerable populations living at-home: medication adherence, accuracy and safety.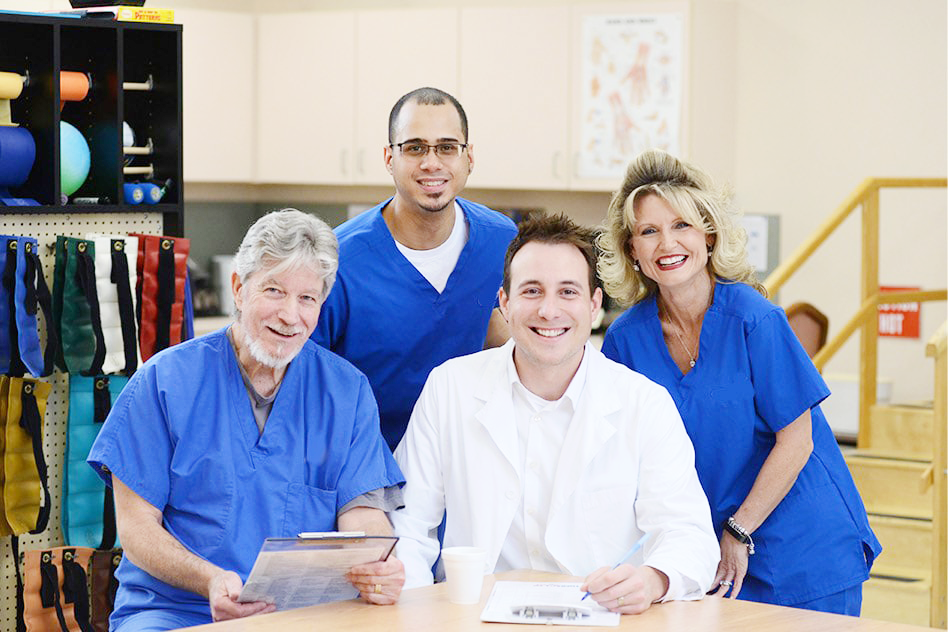 Meds2Home – Efficient Program to Improve Adherence
Through its Meds2Home program, Grane Rx is able to minimize adverse drug events and hospitalizations for seniors with polypharmacy needs who are living at home. As the name implies, Meds2Home is a prescription delivery service, but goes beyond in its use of custom packaging that makes dose, time of administration, and frequency more clear, while also making it easier to identify if a dose has been missed.
Using state-of-the-art automation and artificial intelligence at its pharmacies, Grane Rx produces this customized medication packaging to reinforce adherence. Patient medications are packaged in color-coded, smart labeled boxes, personalized for each individual participant. Within each box, a participant's medications are pre-sorted in pouches by the time of day to be taken. These pouches come in sequential, tear-off rolls for optimal ease in administration.
Non-adherence can happen inadvertently because an individual simply misunderstands the instructions. Multiple medications that need to be taken at different times throughout the day can be overwhelming, not only for patients, but for caregivers as well. Grane Rx's Meds2Home program removes these stressors and facilitates safe, at-home medication management.
Customizable Packaging for Participants
Other proactive Meds2Home adherence measures include simple instructions, a robust visual communication system, and language customization. All packaging content is written at a fifth-grade reading level, and is accompanied by pictures, symbols, and colors to reinforce comprehension. Multi-language packaging and calendars are also available in Spanish and French, while community-specific health resources are translated for participants in 22 different languages.
Medication accuracy is also an ongoing concern both at home and in-pharmacy. Grane Rx uses artificial intelligence technology to fully automate its packaging and provide verifiable accuracy measures. Every Meds2Home pouch and package undergoes infrared scanning and imaging to verify the accuracy of its contents. The pharmacy also conducts a rigorous 12-point safety inspection before any shipments go out the door. The combined result of these efforts is an industry-leading 99.96% accuracy record.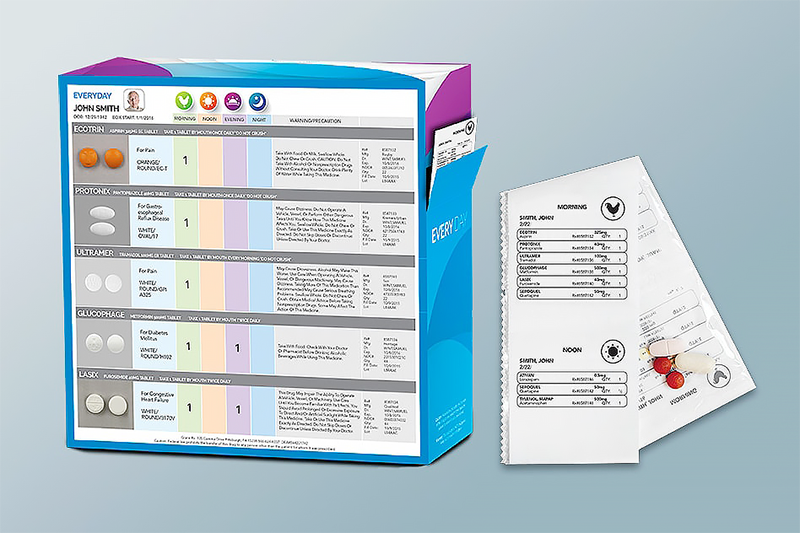 Big Picture Benefits Beyond Adherence
Grane Rx's Meds2Home program is a proven solution for the vulnerable senior population living at home, and fits other models for at-risk patients of any age. Using personalized packing and delivery can ensure both the patient and caregiver are taken care of with their medication needs, keeping the most fragile patients safe, healthy, and adherent. Not only can this type of service and use of technology keep patients at home, but it can also reduce hospital admissions, and save on total spending in the healthcare system.
Check out this contributed content in McKnight's Home Health, authored by Bob Rowland, CEO of Grane Rx.