How Automation is Creating Meaningful Change for the Future
Tracy Parks, Parata's Director of Manufacturing, recently spoke with Authority Magazine on how automation is helping people and making meaningful change, providing expert insight on where she sees the industry heading in the next few years.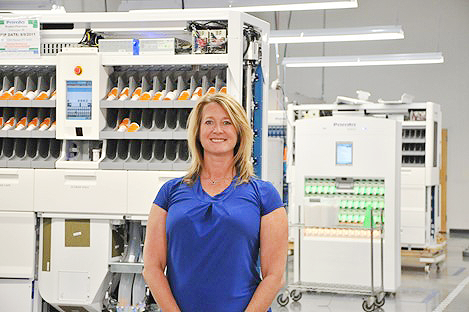 Parata Director of Manufacturing Tracy Parks Shares Expertise with Authority Magazine
"It's my experience that you need to believe in your product and understand how your automation is helping society. At Parata, we power pharmacies to help people lead healthier lives. I believe in our automation and its purpose, and I'm proud to work at Parata. In your career, be adaptable to change and be passionate about how your automation is helping people."
– Tracy Parks, Director of Manufacturing, Parata
Continuing to Stay Safe in the "New Normal"
With record staffing shortages thanks to COVID-induced shifts in the workforce, more and more companies are turning to robotics, automation, and innovation to bridge the gap and reduce strain on employees. As robotics and automation become more mainstream, society is beginning to imagine what the world could look like in the future – as automated tech is further developed and integrated into our lives.
In the healthcare industry, robotics plays a prominent and rapidly expanding role. As demands on pharmacies increase, automation solutions are essential to create the time that pharmacy staff need to ensure they're available to assist patients, focus on clinical initiatives, and take on other programs that will bring in revenue and value. The pandemic created an escalation in the automation and robotics industry, where an intersection of willingness to adopt and a critical need to make things happen faster occurred, expanding upon and expediting prior concepts. Creating something that people are willing and able to use, and benefit from, can ultimately change the world.
Check out the full article in Authority Magazine.