Masonic Villages, a group of retirement and long-term care facilities in Pennsylvania, has thrived for more than 145 years, offering retirement living, personal care, and nursing services to its community. Servicing vulnerable populations, in addition to its employees, the pharmacy has prioritized medication adherence and health among the patient population. With multiple locations, the pharmacy invested early in pharmacy automation, and continues to evolve with the technology, setting them apart through the ability to efficiently and effectively fill prescriptions at a high volume and with easy to understand adherence packaging.
Identifying the Need and Tailoring Care to the Patient Population
It is estimated that 40 percent of seniors in the U.S. take five or more prescription medications a day, challenging adherence success. Joann Seigel, R.Ph, Vice President of Pharmacy, and Donald Brindisi, R.Ph, Pharmacy Manager, knew there was a need for medication synchronization programs that can help identify critical adherence solutions to improve the long-term health and wellness of their most at-risk populations.In 2012, the pharmacy decided to invest in automation technology in an effort to provide tailored patient care. After initially purchasing Parata's ATP pouch packager in 2012 and then the SmartCardRx Multi-Dose Blister System in 2018, the pharmacy was able to fill more scripts using a variety of adherence packaging. The accuracy, extra checks, and safe-guarding features provided the pharmacy with confidence, and an added layer of safety for these patients.
Finding Continued Success
As the pharmacy found initial success with their automation, Joann and Donald decided to expand the pharmacy's offering from unit dose blister only, to multi-dose blister and pouch packaging. The decision allowed them to expand their reach to those who preferred alternative adherence packaging options.
Prior to implementing the ATP 2 Pouch Packager System, the pharmacy was filling 11,000 pouches per week, which required their pharmacist's time – as much as 24 hours a week – to check and verify the medications. Following the installment of the system, the technology showed immediate results, reducing the time from 20-24 hours a week down to three. The automation was ideal for the busy pharmacists and technicians who had the ability to reallocate their time elsewhere for more clinical tasks.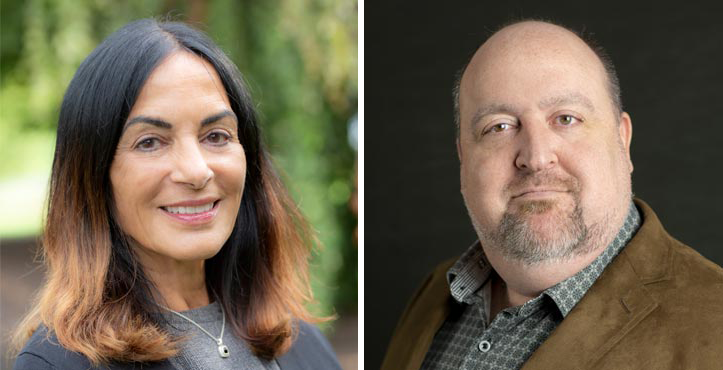 Evolving the Pharmacy Alongside Technology
Recently, Masonic Villages Pharmacy was among the first in the country to implement the ATP 2 Duo technology, which allows for both pouch and multi-dose blister packaging in one machine. The choice to evolve alongside the technology was an easy decision, as this state-of -the-art automation would be able to handle both their multi-dose blister and pouch packaging needs.
Due to high-volume workloads in the pharmacy, the efficiency that the new technology provided was essential. The automation allowed pharmacists the ability to utilize multi-med blister card packaging, multi- and single-dose pouch packaging, up to 480 canisters, the option to package by the batch, and flexible, easy-to-use software for a wide range of reporting. Today, the pharmacy is filling around 26,000 to 28,000 pouches a week and 100 blister cards a week.
Pharmacy Technology – A "Match Made in Heaven"
According to Donald and Joann, the last eight years of implementing, and continuing to partner with Parata for their pharmacy automation has been a "match made in heaven." From the first machine, to scaling with additional automation, the technology has aided in helping to keep their patients and staff adherent across facilities, while improving operational and workflow efficiencies. When it comes to servicing a specific, vulnerable, and large patient population as well as employees, having the right automation on your side is essential, and the pharmacy staff are thrilled with their streamlined process. Check out these PharmaNews Intelligence and ComputerTalk articles to learn more about automation within the pharmacy.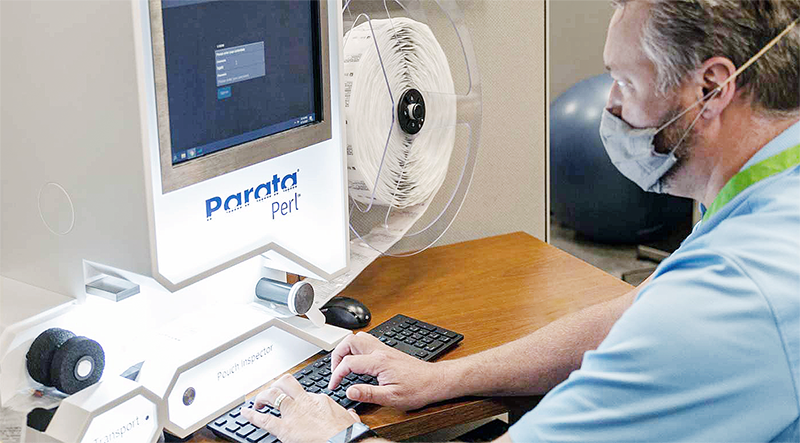 As an early adopter, Donald shares, "Medication management is a nonnegotiable priority in long-term care, and the ability for technology to provide both blister and pouch packaging is revolutionary. With the help of automation, we are actively expanding, streamlining workflows, and improving patient care at Masonic Villages. Simply put, without automation and technology such as the ATP 2 Duo, we would not be able to service all of our customers and provide the care they deserve."
Compliance Packaging Automation
Discover the solutions empowering Masonic Village Pharmacies to better serve their communities.