Pharmacy technicians play a pivotal role in supporting a pharmacy's daily operations and assisting pharmacists with patients. Over the last several years, the role of pharmacy technicians has expanded into various opportunities, including medication therapy management, medication reconciliation, and transitions of care.
As the role of pharmacy technicians continues to expand, techs must position themselves as leaders to advance their performance, ensure professional development, and provide patient-centered care.
Today, pharmacy technicians are going beyond national certification, registration, and the licenses required by their states. Technicians are earning advanced degrees, such as Masters in Business Administration, Marketing, and Masters in Public Health. They're also furthering their education and becoming more specialized through certification programs in Sterile Products (IV), Compounding, Chemotherapy, and more.
If you're a pharmacy technician, here are five leadership lessons that will boost your career — whether you've been in a lead position for years, you're just starting out, or you're interested in being a leader in the future.
1) Lead — Don't Just Manage
Many things can be said about the person who leads a team: Are they leading fairly and effectively? Is the team improving based on the leadership?
Contrary to popular belief, leading and managing are two different things. Managing is making sure things are in order and are under control. Leading is empowering a team, encouraging them to work to their fullest potential, and motivating them to carry out the vision of the company.
To effectively lead your team, have weekly meetings with the pharmacist to set expectations, so you can empower your team to accomplish the goal. You can also have monthly evaluation meetings with your team; let them know how they're doing against their performance goals, and suggest things they can do to improve.
2) Be the Example
You cannot expect your pharmacy staff to follow your lead if you're not following the standard you're requiring of them. Being the model example takes practice and discipline.
Take steps towards becoming the model example:
Arrive 5 to 10 minutes early.
See what tasks need to be done.
Ask for help to complete the assignment.
Asking a staff member for help does more than get the task done more quickly; it also shows your team that you're thinking ahead and you're able and willing to collaborate to be more effective.
As the leader, you set the tone. Remain professional and in control of your emotions. Use positive language with your staff. Being negative or making people feel like they're not doing something right may cause distrust or a hostile environment. Be mindful that your staff is watching you. By being the model example, you influence your team to follow your lead.
3) Build A Strong Team
Everyone knows the phrase "Teamwork makes the dream work." It's true! As a leader, it's your job to build a strong team, get everyone on the same page, and keep things balanced.
Get to know your team. What motivates them? What are their goals? What are their expectations?
Organize team meetings to allow staff to offer their input on workflow, ideas for continuous quality improvement, ask questions, and express concerns. You can also look up team building exercises online and incorporate the activities during these team meetings.
4) Emphasize Communication
No matter how much technology has advanced, we still can't read people's minds. Good communication is essential in all health care settings, and it's key to your team's success and to your success as a leader.
Clear communication eliminates confusion and allows everyone to work together to achieve the common goal. When addressing errors, communicate in a professional tone and provide feedback that will encourage the person to do better going forward. Remember to listen; a conversation should be a two-way street.
5) Use your Resources
Strong leaders leverage their resources and networks to be more effective. Find ways to keep your staff informed about updates or changes in the industry and practice. Attend live continuing education seminars. Study continuing education courses available online. Read pharmacy articles related to pharmacy technicians. Network to gain new views on what other pharmacy technicians are doing.
These activities sharpen your problem solving skills so you can better assist your team, increase your knowledge on topics pertinent to your practice setting, and update your professional development skills to enrich your career.
Pharmacy technicians have a key role to play in pharmacies and in patient care. As leaders, we're committed to continuous improvement — in the way we serve, talk, listen, respond, interact, build, mentor, and carry ourselves.
Which of these five tips will you focus on first?
About Zipporah-Darvi Redding A.S., RPhT, CPhT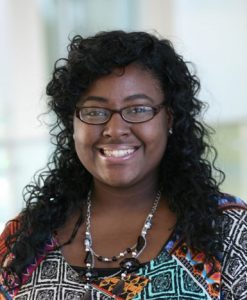 Zipporah is the lead adherence technician for the University of Florida College of Pharmacy Medication Management Center at their Orlando campus. As a nationally certified and Florida registered pharmacy technician, she is an advocate for the profession of pharmacy and currently serves as a member of the Professional Affairs Council for the Florida Pharmacy Association (FPA) and of the Council on Technician Affairs for Florida Society of Health System Pharmacists (FSHP).  Zipporah is a multiple award winner as FPA's 2012 Technician of the Year, 2015 FSHP Pharmacy Technician of the Year, and the Next-Generation Pharmacist® Technician 2016 winner.
Zipporah has an active role mentoring, speaking, and volunteering as a member of TECO and Everest University pharmacy technician program advisory committee. She also serves on the Keiser University Business Administration Advisory Board.
Zipporah is the owner of Prime Care Solutionz, which is a consulting, marketing, and administrative services firm dedicated to helping pharmacy operations and pharmacy technicians expand their careers and teaches professional development skills.