Parata Blister Card Packaging: Solutions for Any Pharmacy Setting
Prominent in long-term care (LTC) pharmacies, blister packaging provides an alternative to pouch packing in retail, specialty, and VA pharmacies as well — simplifying medication adherence for patients managing chronic health conditions. Our blister card solutions allow you to meet the needs of your customers who rely on blister packaging solutions for facility med pass.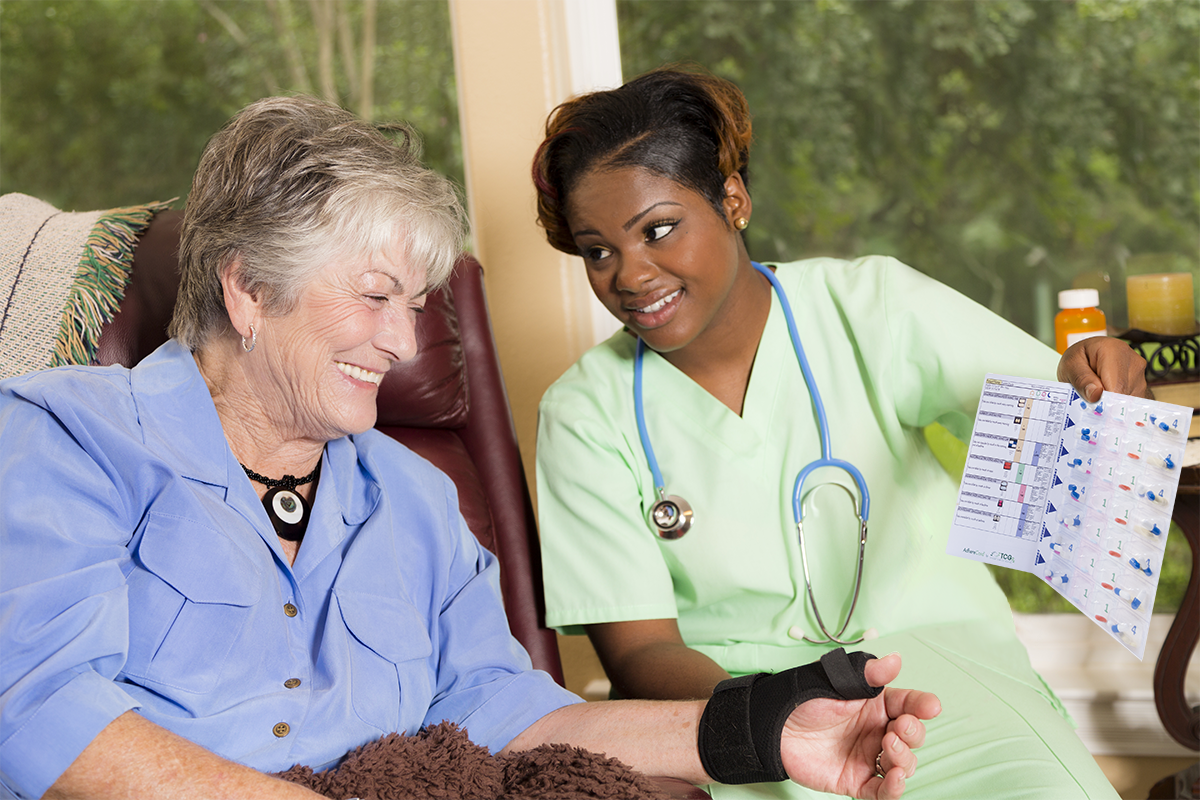 Get In Touch About Blister Solutions
Streamline filling and sealing of cost-effective, pre-formed cards.
Customize fold-over blister cards for each facility or patient.
Provide multi-dose cards to meet the needs of your customers
Expand your pharmacy's reach to long-term care and skilled nursing facilities with an adherence packaging design familiar to staff and patients. Accurately packaged cards simplify med pass with our safe and efficient blister packaging solutions.
Saving Time and Improving Safety
Filling blister cards can be labor-intensive and prone to human error. Blister card automation increases productivity, allowing you to fill more scripts per day while increasing accuracy and safety. Each of our blister card solutions works with a wide range of multi-med card formats to help patients improve medication adherence, leading to improved health outcomes.
SynMed® XF Blister Packager
A patented pick and place technology to fill blister packs with proven accuracy and efficiency.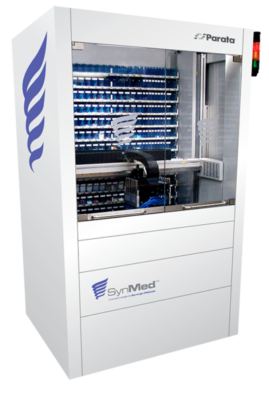 Integrates with existing pharmacy management software
Fills both single-dose and multi-dose blister packs
Compatible with 30+ blister packs and growing
400 calibrated medication containers, easily calibrated on-site, at no cost, and with no time wasted
Barcode scanning and on-screen guidance ensure secure production and biometric scanning tracks responsibility
Production rates of 30+ cards per hour
SynMed® Ultra Blister Packager
A state-of-the-art high-capacity solution offering unparalleled speed, precision, flexibility, and cleanliness.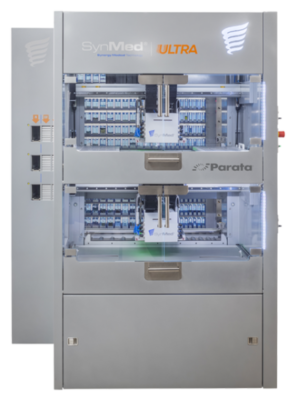 Up to 180 single-dose cards/hour, or 3 cards per minute
Up to 90 multi-dose cards/hour, or 1.5 cards per minute
No downtime for replenishment
High-resolution image of each medication printed on the label
Single-dose & Multi-dose options
Two picking units have the ability to fill different cards simultaneously
508 internal RFID containers, unlimited external containers
On-site calibration in minutes – well adapted for generic changes, stock outs
SynMed® Assist
A production guidance system for single and multi-dose blister cards that can be used as a standalone solution for more accurate and efficient manual production or for the secure placement of exception meds when using SynMed® automation.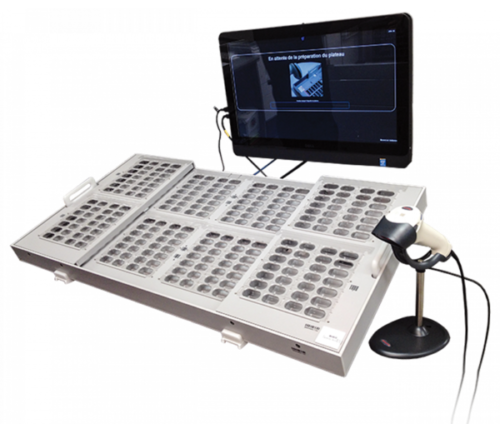 Barcode scanning, on-screen guidance, and SynSoft software greatly minimize the risk of human error during production
Drastically improves efficiency, more than doubling cards per hour produced
Perfect solution for growing pharmacies that are not ready to invest in full automation
ATP 2 Duo™ Pouch And Blister Packager
Give your customers a choice between adherence packaging modalities with our new, scalable dual packager leveraging one formulary.
SmartCardRx™ Multi-Dose Blister System
A multi-dose, light-to-fill blister system to boost your bottom line.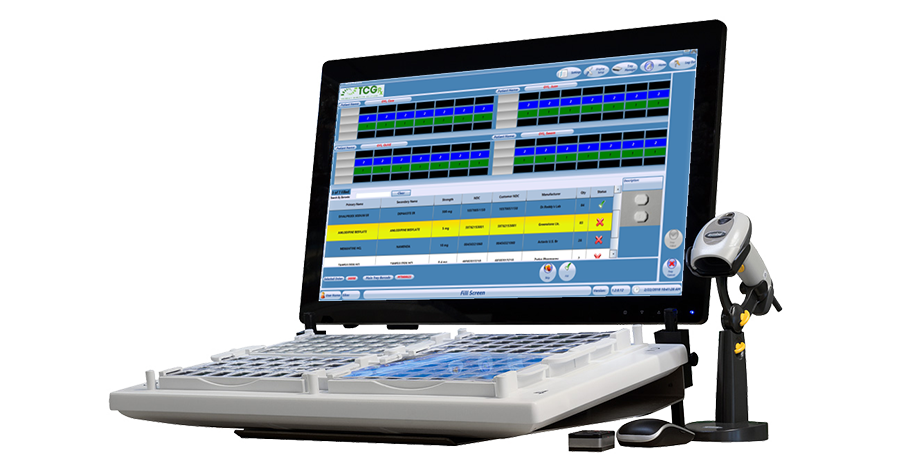 Fill multiple card styles to enable consistent blister card filling patients are accustomed to receiving.
Prevent wrinkling and misalignment with the easy-to-use sealing station.
Generate intuitive reports to track patient medication history, NDC substitutions, expiration dates, and more.
Streamline workflow with color-coded patterns during fill and pharmacist checks.
Follow LED lights on screen and below card to guide accuracy and efficiency.
Interface with your pharmacy information system.
Increase accuracy and reduce labor with barcode verification to assign trays to patient orders.