With goal of patient-centricity, MetroHealth achieves growth by leveraging technology
They were known, much like many hospital system pharmacies, as an ancillary service in the system, not revenue generating or part of the patient's health care team. With the healthcare landscape changing, the pharmacy staff at MetroHealth was challenged to expand the scope and impact of pharmacy within the organization. 
Their goal? Be as patient centric as possible, practice 360 healthcare, and become a valued, revenue generating part of the MetroHealth system. They knew they needed to figure out ways to capitalize on the convenience factor patients wanted. So, they began by examining why patients were choosing other options for their prescription needs and one by one putting solutions in place that eliminated objection to using their outpatient pharmacies. The one thing that was a common thread to just about all their new offerings? Technology.
"Our goal is always to be as focused on our patients as possible. The concept of 360 degree healthcare is behind everything we do," said Ryan Mezinger, Vice President of Pharmacy Services for MetroHealth.
In addition to adding flavor offerings for pediatric medicines and a language software that allows them to be more accessible to a wide swath of the population with no additional cost to the patient (it even includes Braille!), MetroHealth implemented automation solutions at their Central Fill pharmacy to provide concierge patient services including compliance packaging program and an efficient and timely home delivery service, which, in turn, led to more time for the pharmacy staff to develop and administer programs that have made them an undeniable choice for patients.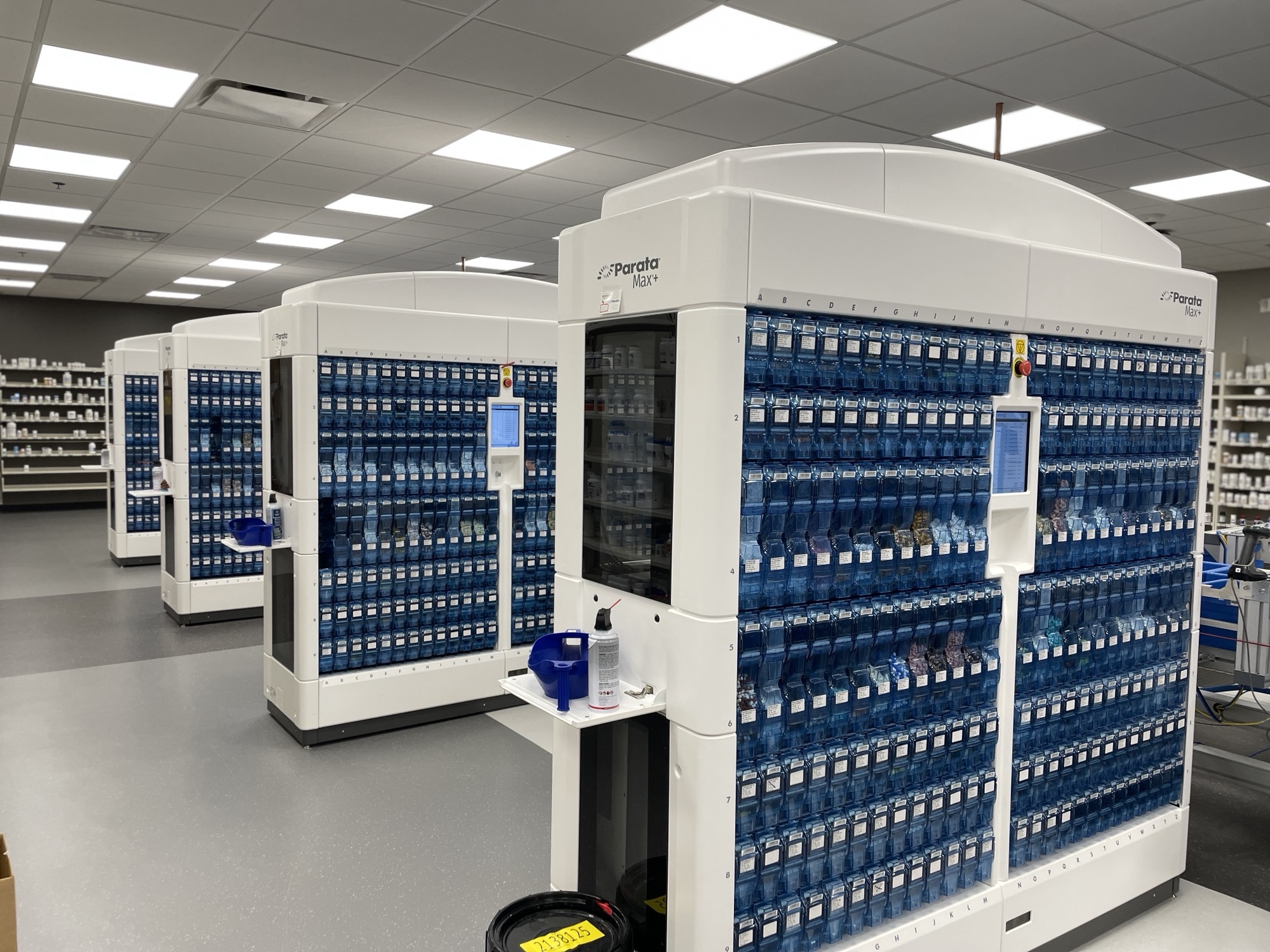 "Our goal is always to be as focused on our patients as possible. The concept of 360 degree healthcare is behind everything we do," said Ryan Mezinger, Vice President of Pharmacy Services for MetroHealth. "Automation has given us the power of time. We have been able to expand the bandwidth of our staff, and in turn, we are able to offer services to our patients that enhance their experience with our system. It's a win-win for everyone."
Their enhanced central fill pharmacy relaunched in mid-2022 with four vial filling robots, a conveyor system, and software to tie all the pieces together. In addition, they built it with the ability to add four to five more robots and grow to fill as many as 7000 prescriptions each day. Their meds to beds program at the Main Campus Pharmacy started in 2016, had a 40% capture rate of eligible discharge patients, but today boasts a 95% capture rate. Patients are discharged with all their meds in hand, pre-authorizations complete and have had a counseling session so that they understand what they are taking and how to be successful out of the hospital.
Their growth has been impressive. Two years ago, they were filling between 800 and 1,000 prescriptions each day at their Central Fill pharmacy and, overall, filled around 700,000 prescriptions across their network. Today, MetroHealth has 11 outpatient pharmacies, Central Fill pharmacy, Specialty Pharmacy, and a Service Excellence Team.  Their internal capture rate has grown to 50%, and they have increased their Central Fill pharmacy operations to over 2,000 daily, and overall, surpassed 1.2 million prescriptions dispensed across their network. The central fill/home delivery pharmacy went from a one robot conveyor system in a 2,500 square foot facility to today, where it's located in a 25,000 square foot facility, which also houses the specialty pharmacy, copay assistance team, centralized pharmacy-led prior authorization team, and service excellence team. 
"Our strategies have put us on a path to bring pharmacists to the forefront in healthcare," continues Mezinger. "We made the conscious choice to capitalize on technology to afford us the time to allow pharmacists to practice at the top of their license. Our staff can be more patient-facing, and can give more hands-on care. With our expanded automation services across our network, it has allowed us to gain the efficiencies to expand in our clinical role as part of the health care team. One great example is that our pharmacies have provided over 100,000 vaccinations in 2022.  And that's what it's about, for the pharmacists, providers, and patients."
MetroHealth isn't ready to stop there, either. Pharmacy has grown to the point that it is being spun off into a standalone business area. They are exploring ways to not only offer more hands-on care but to also take some of the burden off physicians. They have taken over prior authorizations, refill renewal messaging, and MyChart messaging – something that takes significant physician time and consists very often of simple side effect or refill questions – and reduced the load to doctors by nearly 60 percent.  With pharmacy-led efforts, we have allowed for less clerical time for providers/clinics and allow for more clinical time with patients while reducing the time around time for these events by over 80%.  Quite simply, MetroHealth's different types of automation freed up time for their 400+ staff and pharmacists to approach their roles differently, offer more services, and, ultimately, add value and revenue to the system and enhance the unique and differentiated pharmacy experience for the patient.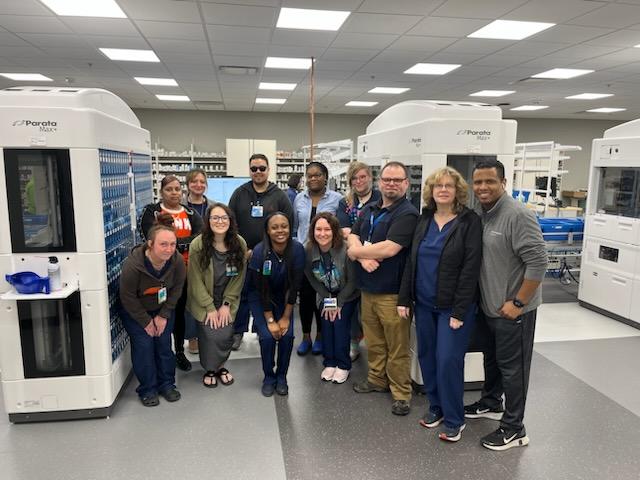 Want to start your Change Forward journey and stay in the loop on more great content like this? Download our ebook today!