Delmarva Pharmacy, located in Salisbury Maryland, serves over a thousand patients with two retail locations, both a division of Chesapeake Health Care specializing in the 340B Drug Pricing Program. Their promise? Quality-driven service, with a focus on ensuring affordable access to medications.
Like most pharmacies using a bag system at will call, they faced compliance, operational, and security challenges. Couple that with an increase in volume during the pandemic and you're left with a chaotic will-call experience for both patients and staff. With 1.3% of dispensing errors occurring during storage of filled prescriptions and an ongoing industry-wide staffing shortage, Delmarva Pharmacy needed a way to transform their will call process to increase accuracy and improve the patient and staff experience.
"With the IntelliCab™, there's no question, you're always going to know where the script is," said Bailey.
Brandon Bailey, director of specialty pharmacy at Delmarva Pharmacy & pharmacy finance analyst for Delmarva Pharmacy and TLC Pharmacy, knew they needed a solution to ensure the right patient received the right prescription every time. They found their solution in the Parata IntelliCab™, an automated, RFID-enabled will call solution. 
Parata Intellicab™ helped Delmarva Pharmacy streamline workflow and increase efficiencies. Going from a bag system to the Intellicab™ solution saved space and eliminated the issue of incorrectly filing filled prescriptions, which, in turn, cut down time spent looking for the correct prescription, double work, or dispensing the wrong prescription. "With the IntelliCab™, there's no question, you're always going to know where the script is," said Bailey.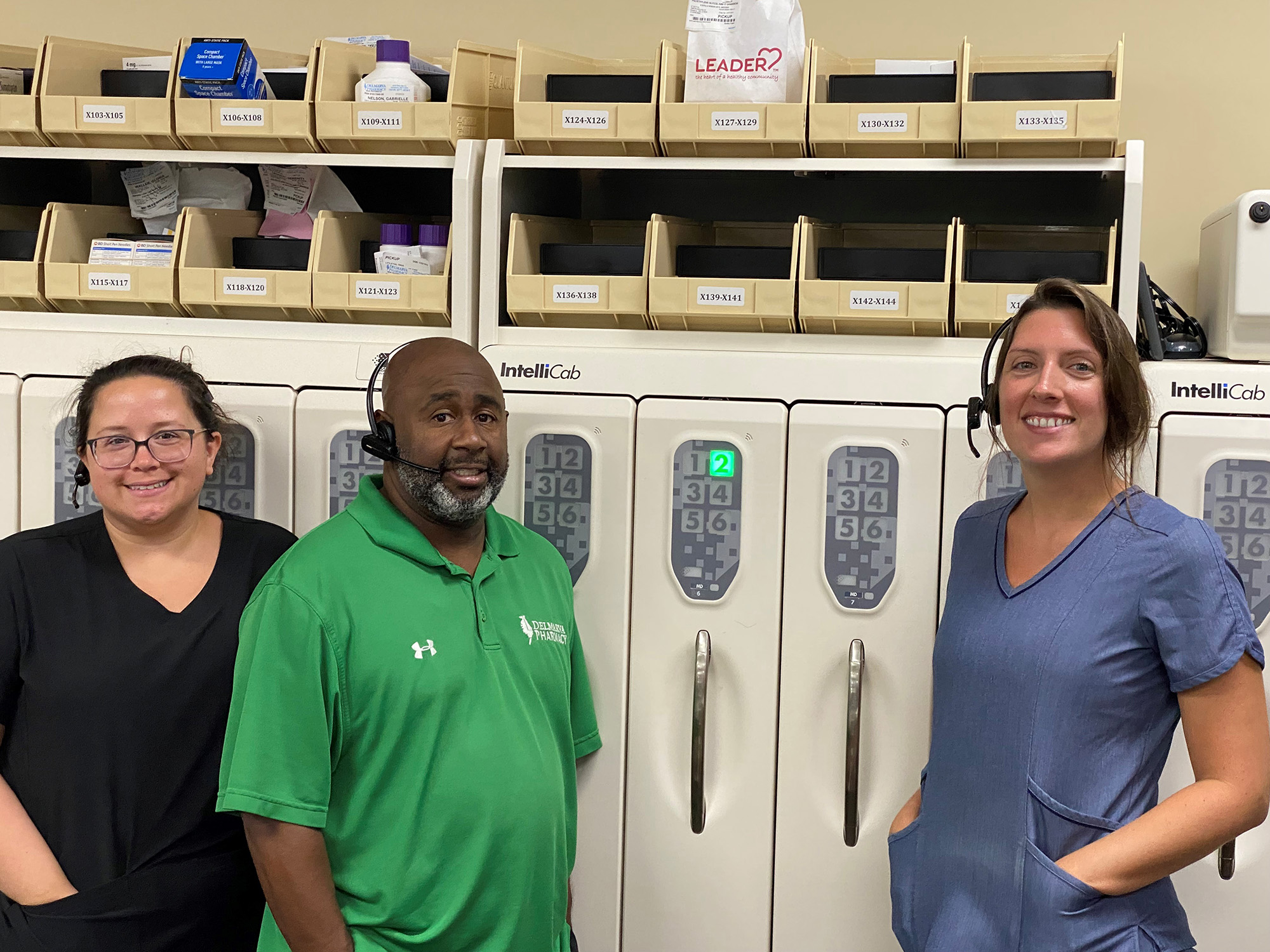 The time savings have been tremendous throughout the entire filling process. Brandon boasts they save an hour daily on just their return-to-stock process! Every pharmacy team member, from cashiers to technicians to pharmacists, has seen a transformation in their role since implementing the IntelliCab™, which directly translates to patients experiencing improved care. 
"The staff at Delmarva Pharmacy always go above and beyond what any pharmacy I have been to in the area has ever done. They are always fast, and friendly, and just have a great setup inside to browse! They have never messed up one medication!" said one satisfied Delmarva Pharmacy patient!
Want to start your Change Forward journey and stay in the loop on more great content like this? Download our ebook today!