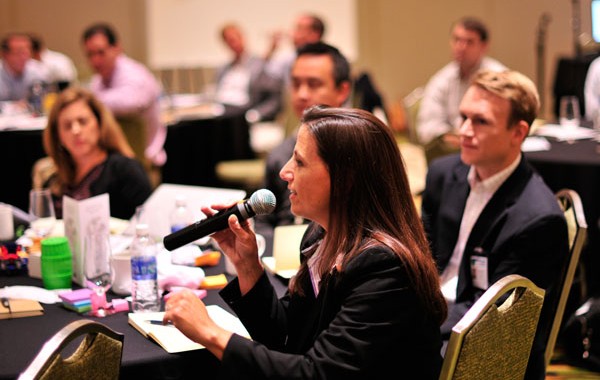 We're excited to announce that our first Innovation Summit was a success! This two-day summit was created as an idea exchange on the role of pharmacists in an evolving value-driven healthcare system.
The event brought together a broad cross-section of our pharmacy customers, payors, health systems, accountable care organizations (ACOs), and other forward-looking organizations in the healthcare industry.
"Our goal was to create an environment where parties with sometimes differing views could freely and openly exchange ideas, with the focus on improving outcomes and lowering healthcare costs for everyone involved, but especially for patients," commented Parata CEO Tom Rhoads.
This Innovation Summit follows a number of local and industry recognitions.
"This has been an amazing year for Parata, and we thought the timing was right for this type of Innovation Summit," Tom added. "Parata's leadership role has steadily grown within the pharmacy industry, which enabled us to bring together some of the most influential thought leaders in the healthcare community."
Participants also spent time with Parata's leadership and engineers and gained additional insight into our company's innovations and direction.
We received great feedback from participants, who loved the interactive format and overall value of the Summit.  Joe Moose, PharmD and owner of Moose Pharmacy, commented,"The Parata Innovation Summit connected me with all the players in healthcare – pharmacy, technology, payors, PBMs, health systems and ACOs – and helped me visualize where they bring value to healthcare as a whole. Knowing this helped me see where pharmacy's value points are and how we can maximize that value.  It provided a better understanding of how we could all work together to help each other, and ultimately deliver better care at a better price."
To learn more about this recent event, click here.  To view more photos from the event, click here.