Narcotics Management: Keep Control of Controlled Substances
Protecting controlled substances in your pharmacy is a top priority. Discrepancies cost you time and money to resolve and can potentially cause damage reputational damage to the pharmacy.
Parata IntelliVault™ is an RFID-enabled pharmacy solution that provides secure storage and automatic tracking of controlled substance medications through the entire prescription filling process. It gives you back the time you spend on narcotic inventory, reconciling discrepancies, and double counting so that you can do more.
Learn More About Narcotics Management Automation
Parata IntelliVault™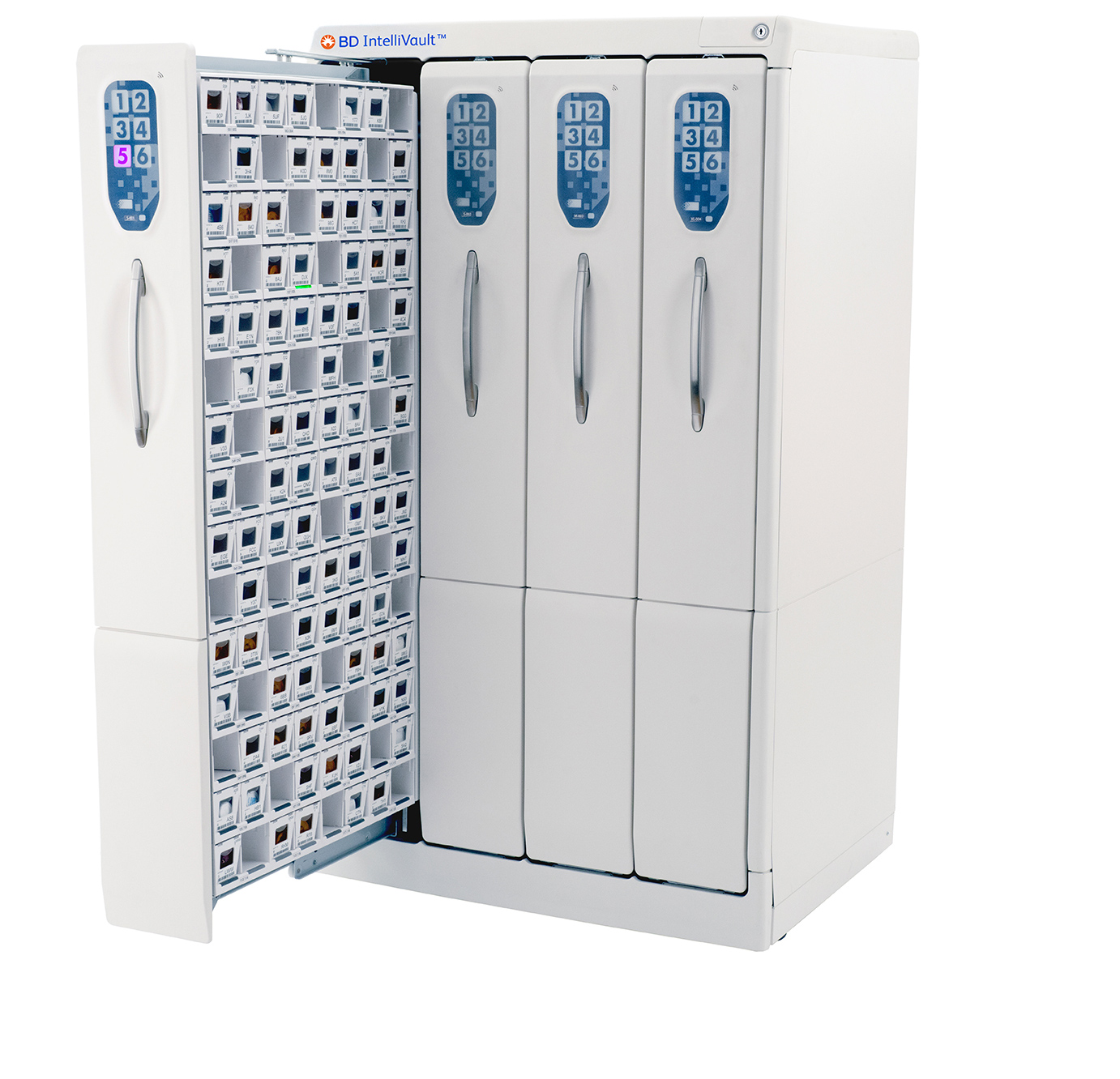 Product Features:
Limit user access to individual medications with specific user roles
Isolates expired medication for destruction
Audit logs and reporting available that show NDC, drug name, and system
RFID-enabled cabinets and SmartBaskets
Pick to light and sound technology
Simultaneous operation by multiple users
Mechanical and/or electrical locks