Parata Pouch Inspection Solutions: Efficiency And Accuracy In Pouch Verification
Alleviate time-consuming verification of strip packaging by hand with our efficient pouch inspectors.
Pouch packaging works for patients and pharmacies, but verification has often been the most time-consuming and expensive part. Parata is out to change that with solutions that operate on-demand and available in various processing speeds — making your workflow work for you.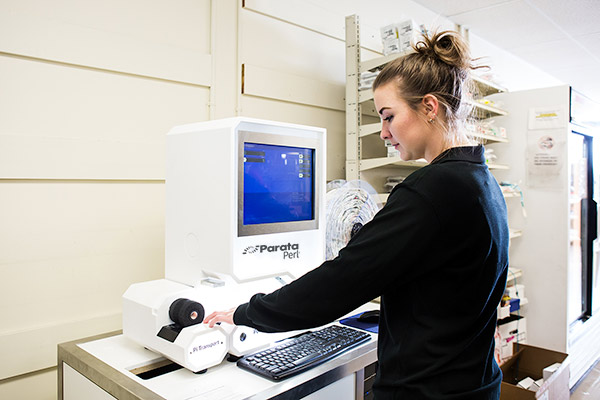 Get Your Pharmacy Up to Speed
Our inspection solutions come with intelligent software, high-processing speeds, accurate cameras, and scalable options — all designed to save time and labor. Make quick work of verification and maintain a record of every pouch's label and contents. Inspection solutions by Parata can increase your accountability and accuracy, keeping your team efficient and your customers happy.
Parata™ InspectRx™ Pouch Inspector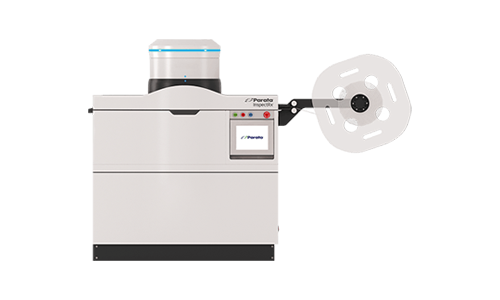 Inspect 24 and 36 are upgradable to faster speeds as your volume dictates.

Multiple spectrum analysis camera.

On-the-fly reference imaging streamlines database maintenance.

Corrector station facilitates correction and documentation of pouches requiring correction.

Manager application provides easy retrieval of images and quick reporting of production statistics.

Color indicators on viewing screen provide visual sorting of pouches to enhance workflow.
Parata™ InspectRx™ with Collector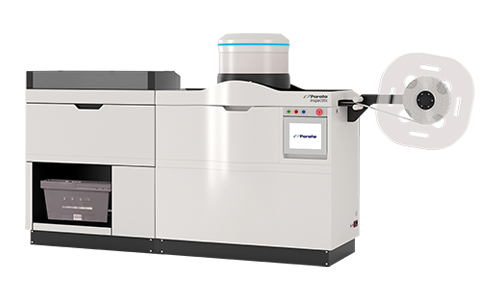 All the features of InspectRx™ but the added Collector automates the collection of strip packaging, saving time on organization and distribution.

Collector unit works with InspectRx™ to separate pouches by patient, drug, or med cabinet.

Cuts, rolls, and secures pouches, dropping into a tote for delivery.
Parata™ Perl™ Pouch Inspector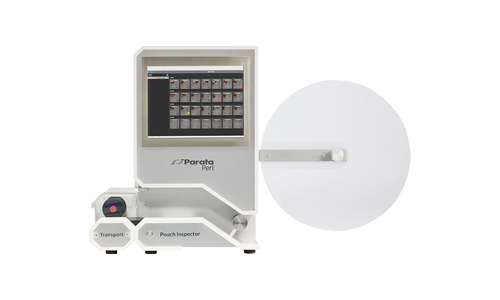 Handles strips of any length from the Parata PASS or the Parata ATP 2 pouch packagers. 

Compact design needs less than two square feet of counterspace.

Teach the software new pills in just seconds.

Users can access the web-based inspection application from any computer on the network.

Each spool holds up to 1,200 medication pouches.

No waiting. No buttons. Just swipe a strip to get started.

Two powerful, high-speed cameras capture images clearly so only a small percentage of pouches need a closer look.
Parata Perl with Cut & Roll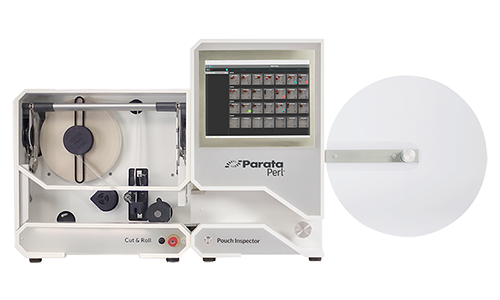 All the features of Parata™ Perl™, but the added Cut & Roll separates strips by patient, hour of administration or location and drops bundled strips into a bin.

Compact design needs less than 3½ square feet of counterspace.

Bundle up to 150 medication pouches for a single patient.

Flagged pouches are routed to a separate bin for fast, easy retrieval.