Scalable, integrated compliance packaging leads to better output and outcomes.
"BMC had been using an older compliance packaging system for years, and the number of patients served was relatively small, 50 to 100 patients a month," said Sebastian Hamilton, Director Outpatient/Retail Pharmacy Services at Boston Medical Center. "As the pharmacy program grew to over 900 patients a month, with each patient receiving on average eight medications, it became clear that we needed to better manage this program using automation."
"Boston Medical Center made it a priority for their pharmacists to spend more time providing direct patient care while making it easier for patients to stay compliant."
Parata's ATP® 2 Pouch Packager packaging units offer a reduced need for manual labor combined with accuracy and scalability in a relatively small footprint. With 90% of the pharmacists' check time eliminated, Boston Medical Center now has the time to fully devote to individualized patient care, maximizing medication compliance.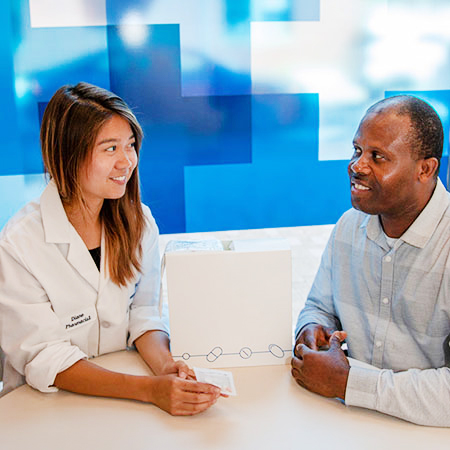 Boston Medical Center has plans to devote even more time to patient care by expanding pharmacy operations from 9:00 a.m. to 5:30 p.m. to 24 hours a day. "This means our pharmacists could do outreach to patients during the day, and the Parata units would fill pouches at night for sending out the next day," said Paul Magno, Ambulatory Care Program Manager for Outpatient Pharmacy at Boston Medical Center.