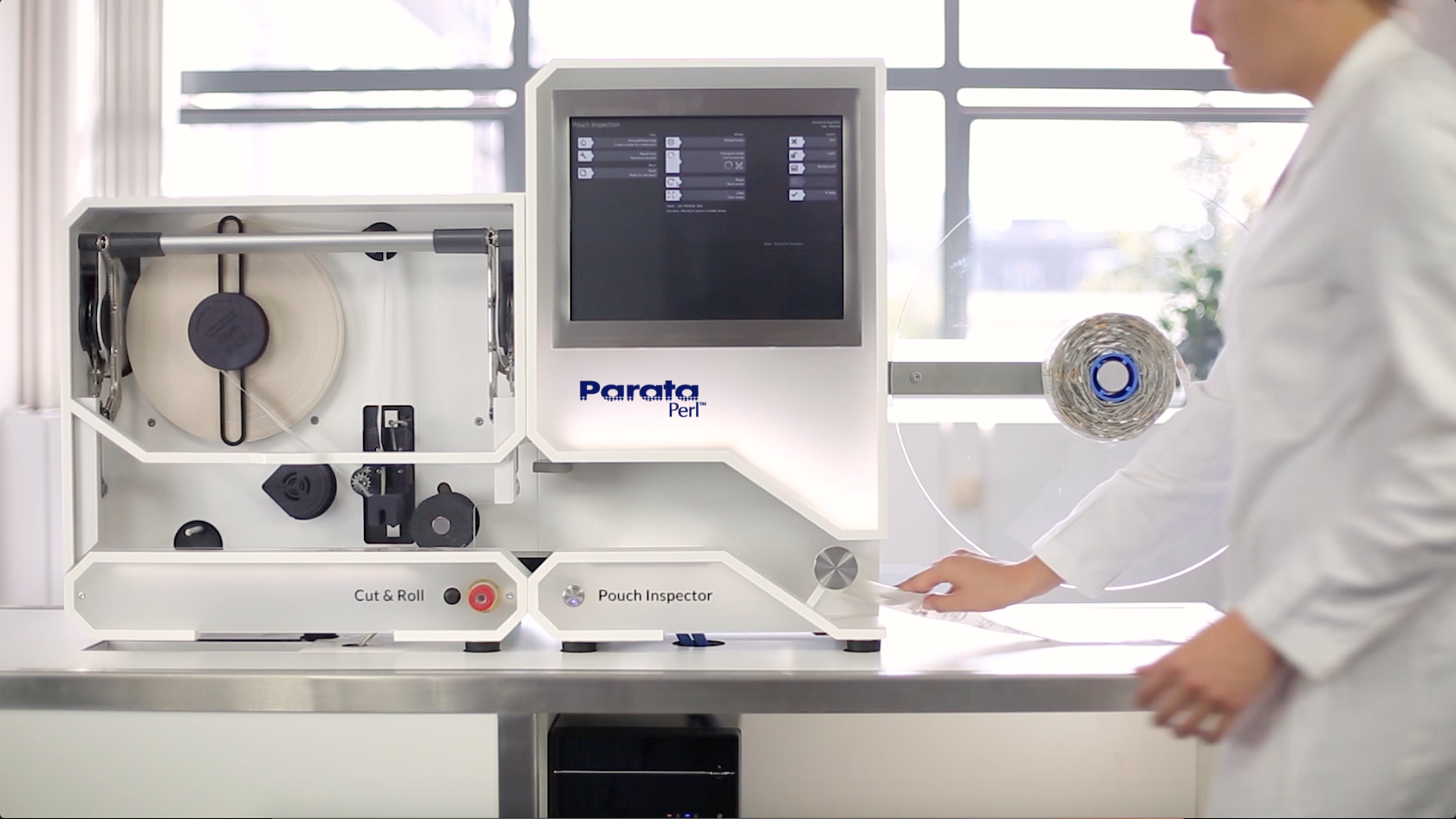 Parata Introduces New Automated Inspection System and Software Platform for Pouch Packaging
Durham, North Carolina: Pharmacy technology provider Parata Systems unveiled two new pharmacy automation solutions yesterday at the 2017 MHA Business Summit in Las Vegas. Long-term care, infusion, and specialty pharmacists attending the summit to share insights and explore innovative technologies got the first glimpses of the Parata Perl™ Pouch Inspector and the Parata Pivot™ software platform.
"Parata Perl increases pharmacy efficiency and gives pharmacists more time to engage patients and make meaningful clinical interventions," said DJ Dougherty, CEO, Parata. "Pharmacist verification is one of the most time consuming and expensive processes in a pharmacy — and it's absolutely essential to make sure every prescription goes out the door correctly. The Parata Perl Pouch Inspector automates and accelerates this critical step with speed and accuracy rates the industry has never seen before."
Parata Perl images and inspects up to 5 pouches every second. With its high speed and exception rates as low as 2 percent, Parata Perl reduces hands-on pharmacist verification time for PASS packaging by more than 90 percent.
Perl's self-learning software detects and images new pills, making it possible to update the master drug database in as little as 3 seconds.
The optional Cut & Roll accessory automatically cuts and rolls strips by patient, hour of administration, or facility and separates flagged pouches for fast, easy retrieval.
"With the patent-pending Parata Pivot™ software platform, pharmacies can integrate multiple Parata PASS® packagers as one," said Marcus Kennedy, Parata's vice president of product development. "Pivot creates efficiency gains that increase a pharmacy's daily throughput by up to 50 percent."
Parata Pivot saves time by identifying the most efficient packager and better balancing the workload across the pharmacy's fleet of packagers.
The Parata Pivot software platform centralizes inventory and allows canister sharing and facility-wide reporting.
Pharmacies using Parata Pivot have reduced the use of special tablet trays by more than 25 percent, creating a more efficient and automated process and decreasing opportunities for human error.
ABOUT PARATA: Parata Systems provides pharmacy technology solutions that empower pharmacists to elevate their role and help people lead healthier lives. Founded in Durham, North Carolina, in 2001, Parata is trusted by thousands of pharmacies throughout the United States and beyond. For more information, visit parata.com.
###