Webinar: Benefits of Centralizing Your Pharmacy Automation Operations with Live Q&A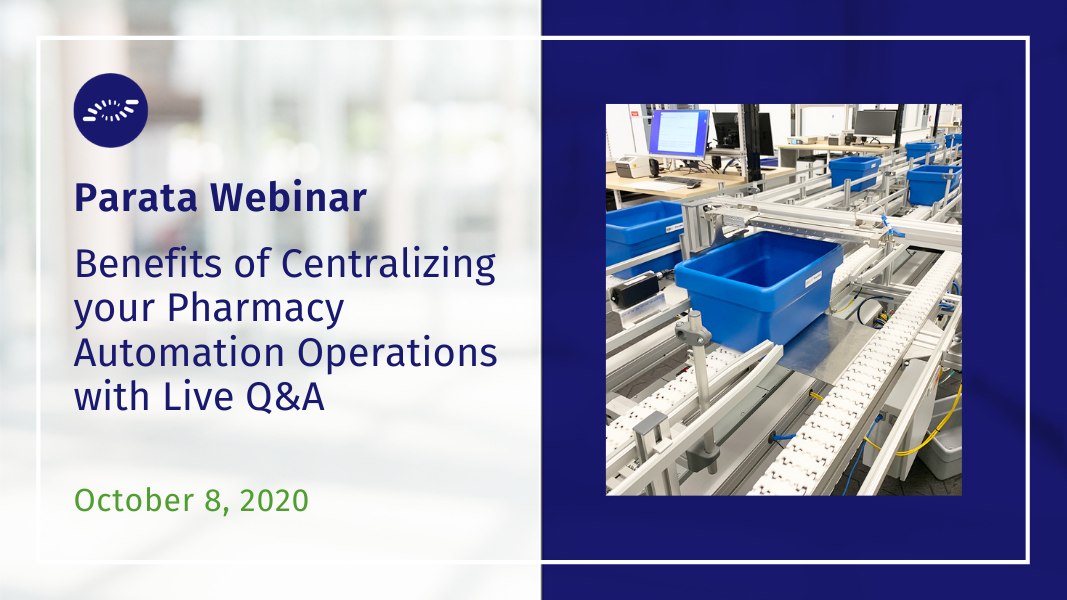 Discover workflow effectiveness centralization can bring to your high-volume pharmacy operations.
Hear industry experts discuss ways centralized models improve efficiencies and provide more options for patients to receive their medications.

Learn about Parata's solutions and the process used to uncover a configuration unique to your operation.