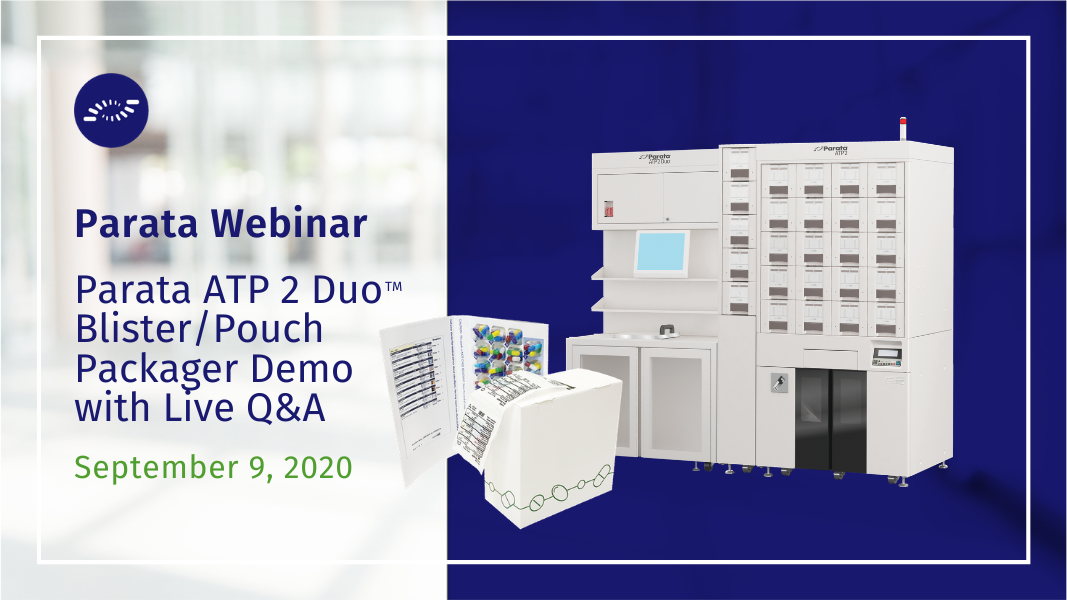 Join us for the first demonstration of our new ATP 2 Duo adherence (pouch and blister) packager solution. Our product manager Brian Bishop will discuss how leading pharmacy teams are leveraging dual adherence packaging technology in one machine to improve their workflow and labor efficiencies, decrease costs and readmissions, and deliver medication packaged as customers need to make it easy to manage medication administration and drive adherence.
See Brian demonstrate how ATP 2 Duo can boost volume and accuracy while improving your workflow and labor efficiencies.
Gain personalized insights by participating in a live Q&A session.