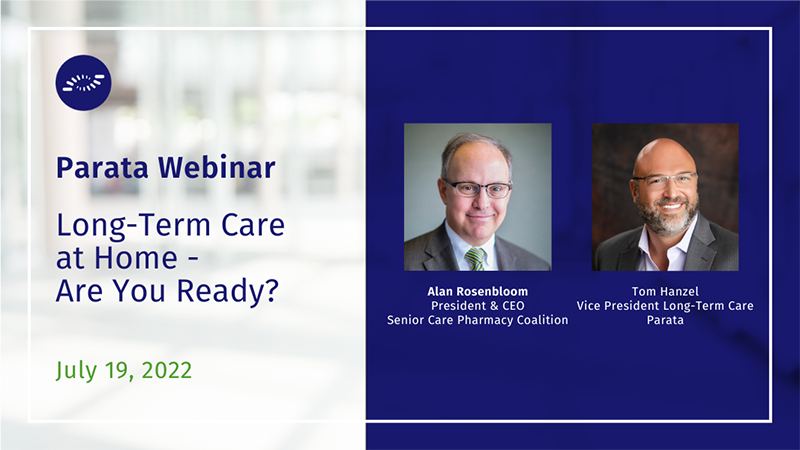 Today there are an estimated three million underserved long-term care qualified patients who are living at home. It's one of the fastest-growing populations, with many of them taking multiple medications every day. On top of that, they want to age in place. So how best to serve them?
This session is the first in a four-part series that will explore the future of long-term care at home. We focus first on the landscape of this growing market – the demographics, why it's growing, and what the challenges are.  We'll examine the regulatory aspect and discuss how to tackle the challenges presented. At the end, learn how to build a strategy for serving the long-term at-home market and how to properly position your pharmacy for success.
Our speakers have a deep understanding of the long-term care market. Hear from one of the leading voices in the space, Alan Rosenbloom, President and CEO of Senior Care Pharmacy Coalition and Tom Hanzel, Pharm.D., Vice President of LTC business segment for Parata, formerly Vice President of Pruitt Pharmacy.
After this 45-minute session with time for Q&A, participants will:
Understand the current status of LTC at home from a regulatory perspective
Explore the challenges faced and what is being done to help overcome them
Learn more about how you can grow your pharmacy to meet this populations needs