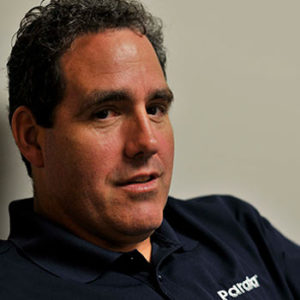 DJ Dougherty
Chief Executive Officer
DJ Dougherty
Chief Executive Officer
Company value DJ most embodies: Transparency
Business strategy is in DJ's blood. His father, a venture capitalist, gave DJ a taste for startups and entrepreneurship at a young age. During his time at NC State University, DJ discovered he had a natural knack for accounting — so he played to his strengths.
DJ joined Parata in 2003 as its very first finance employee and rose quickly in the company, taking on big projects. DJ built our accounting, finance, and management information systems teams as Parata rapidly grew from five employees to hundreds. He accelerated Parata's growth through multiple acquisitions, key partnerships, and new distribution channels.
After nearly five years as our chief financial officer, DJ became CEO in March 2015.
A Great Day
For DJ, a great day at work is one he spends focused on long-term planning and strategy for Parata. He loves the opportunity to think differently, explore the possibilities, and position Parata for many more years of success. We play the long game.
Off The Clock
To recharge, DJ takes to the tennis courts. We hear he's got a superb serve.
We Love Robots
DJ's favorite movie robot is David, the robot boy from AI who develops real emotions.