With pharmacy automation technology and a focus on patient care, Bretton and Stacey Walberg have grown Walberg Family Pharmacies from one location to 11 in rural Pennsylvania.
Searching for a Better Way
Bretton recognized the need for an adherence program early in his career but needed to find a way to make it easier for his patients and his pharmacy.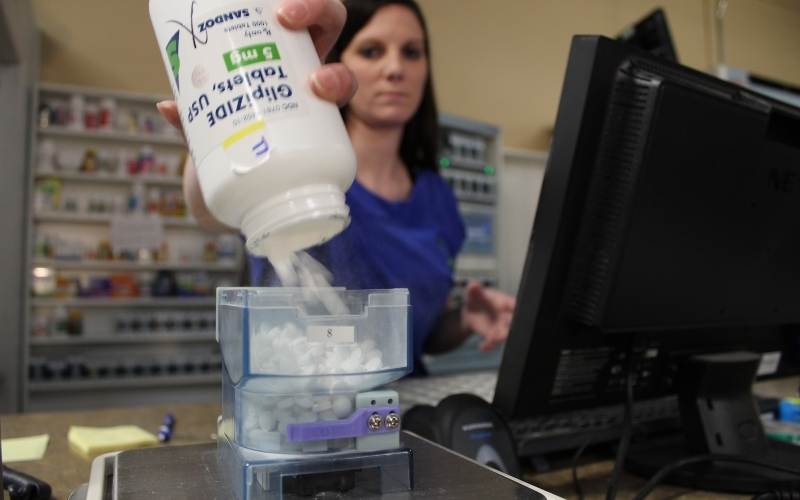 Bretton created his first adherence program, called Care-Fill, right out of pharmacy school. Each month, he filled medication planners for his patients on several drugs. But the cumbersome Sunday-through-Saturday pill boxes caused as many problems as they solved, and the program was short-lived.
"We were filling people's plastic boxes, four weeks of planners, for them," states Bretton. "They spilled and fell, and then patients were taking meds out of the Monday box on Sunday. It was more of a hassle than a benefit." As a result, the program went by the wayside.
One in five Medicare patients is readmitted to the hospital within 30 days, and patient confusion about medication is the leading trigger to their readmission. Bretton knew there had to be a better way to help his patients adhere to their medication regimens and keep them out of the hospital.
Efficiency for Patients and Staff
Bretton found a way to bring back his medication adherence program to benefit his patients' health while saving time and ensuring accuracy within his pharmacies.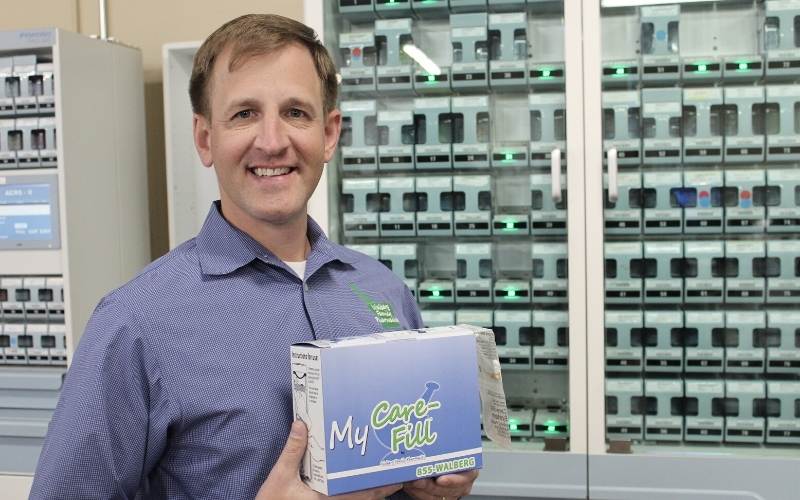 When Bretton saw Parata PASS, he knew he could bring Care-Fill back — this time using streamlined strip packaging.
"I use Parata PASS strip packaging to make it easier for patients to take their medications as prescribed and for me to grow my business," says Bretton.
Jamestown Pharmacy recently added pouch verification automation to their facility, which validates the number of pills and compares their size and shape to a drug database for accuracy. It makes the pharmacist verification process safer and more efficient.
"The time savings are tremendous," Bretton states. "But the additional accuracy and safety are much more important."
Boosting Adherence Rates and Business Growth
This new Care-Fill adherence program is drawing about 10 new customers each week. Patients love that their medications and supplements are packaged together and clearly labeled.
In addition to bringing in business and capturing more fills, the program has significantly improved adherence. And his patients — and caregivers — love how medications and supplements are packaged together and clearly labeled by day and time of dose.
Patients using the strip packaging have an average compliance rate of 96 percent. With this data in hand, Bretton approached a local hospital about partnering to reduce readmission rates. He recently sealed the deal and is using Parata PASS strip packaging to help support patients before and after discharge.
Advance Efficiency for Your Team
Discover the solutions empowering Walberg Family Pharmacies and learn how Parata can help your pharmacy.