Extraordinary things are happening for medication adherence in Plano, Texas.
Part of an Accountable Care Organization (ACO) in the Dallas-Ft Worth metropolitan area, Thrive Pharmacy Solutions didn't set out to solve a problem for themselves. They wanted to solve a problem the entire healthcare community faces to the tune of around $300 billion dollars a year – medication nonadherence.
More Than A Closed-Door Pharmacy
Working closely with other healthcare providers in their cohort to improve patient care, Thrive is more than just an open-door pharmacy, filling prescriptions every time the phone rings. With established medication sync programs, their closed-door central fill location uses adherence packaging by Parata to implement a full medication adherence program.
"We focus on chronic disease states because we know medication adherence is the key to keeping patients out of the hospital, reducing readmissions, and keeping costs down," explains John Gregg, pharmacist and COO. "As an ACO, keeping costs down impacts us directly as well as the greater community."
With about 2500 patients on med sync, a cohort approach allows the team to carefully monitor adherence and intervene at appropriate times, even for patients not enrolled in Thrive's medication management program. Additionally, physicians in the ACO can refer patients to Thrive pharmacists that are part of the ACO care team for onboarding into their medication management program.
"If we see them slip, we reach out," says John.
Still, med sync wasn't enough for many of their patients. Barriers to adherence kept many patients from taking their medications correctly despite synchronization.
"The hallmark of what we do is integration with the healthcare team," says John. "Filling a prescription and hoping someone else will get the patient to take their medication is not enough."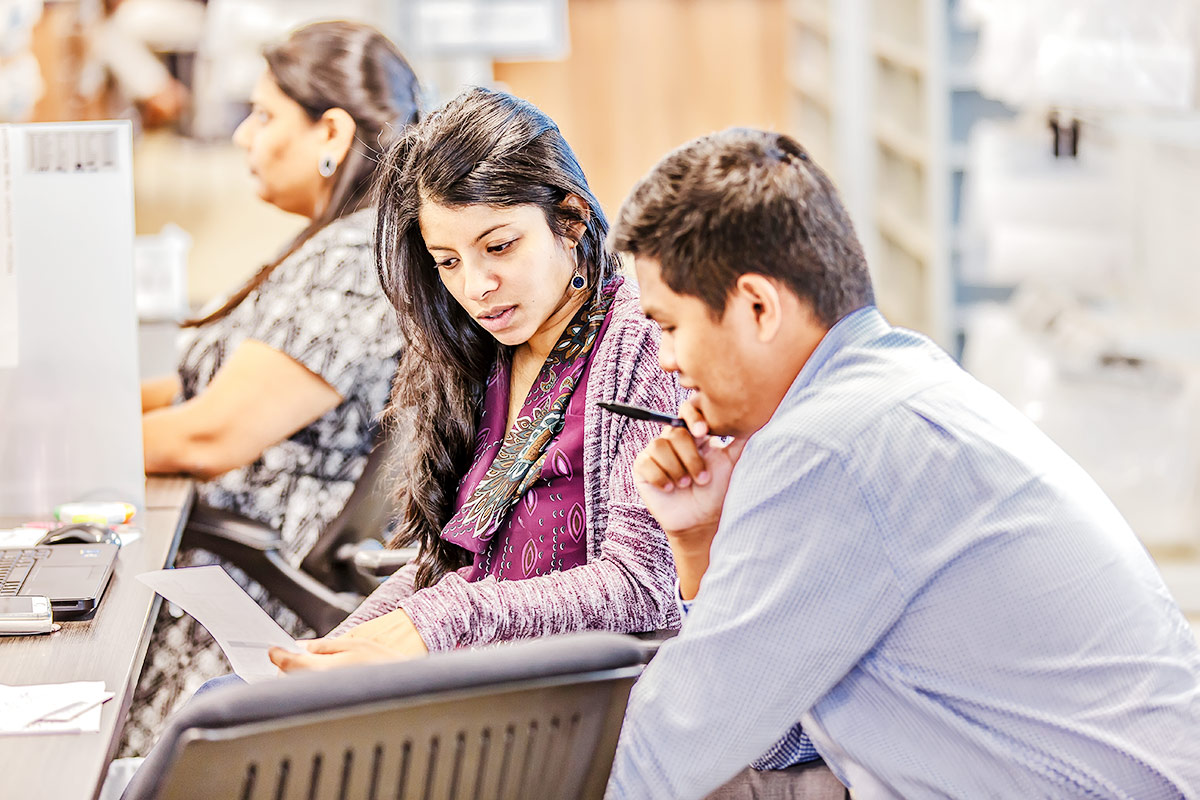 Confident an adherence packaging program was the way to go, John knew just who to turn to.
People Make The Difference
John's decision to use Parata's pouch packaging solutions wasn't just based on Parata's well-vetted and sound technology.
"I've known the sales and maintenance teams for quite a while," says John. "Parata is just made of wonderful people. I know their technology is something I can count on. Any downtime I've experienced has been totally self-inflicted. It's truly amazing."
Equipped with a Parata PASS 208, PASS Safe Loader, and Perl Pouch Inspector, Thrive has been tackling medication nonadherence.
"We've started with our patients already on med sync," explains John. "Case by case, we review the patient's barriers to nonadherence, and we get them on the right track with PASS Packs."
Action Over Hope
Their work has proved to be life-saving.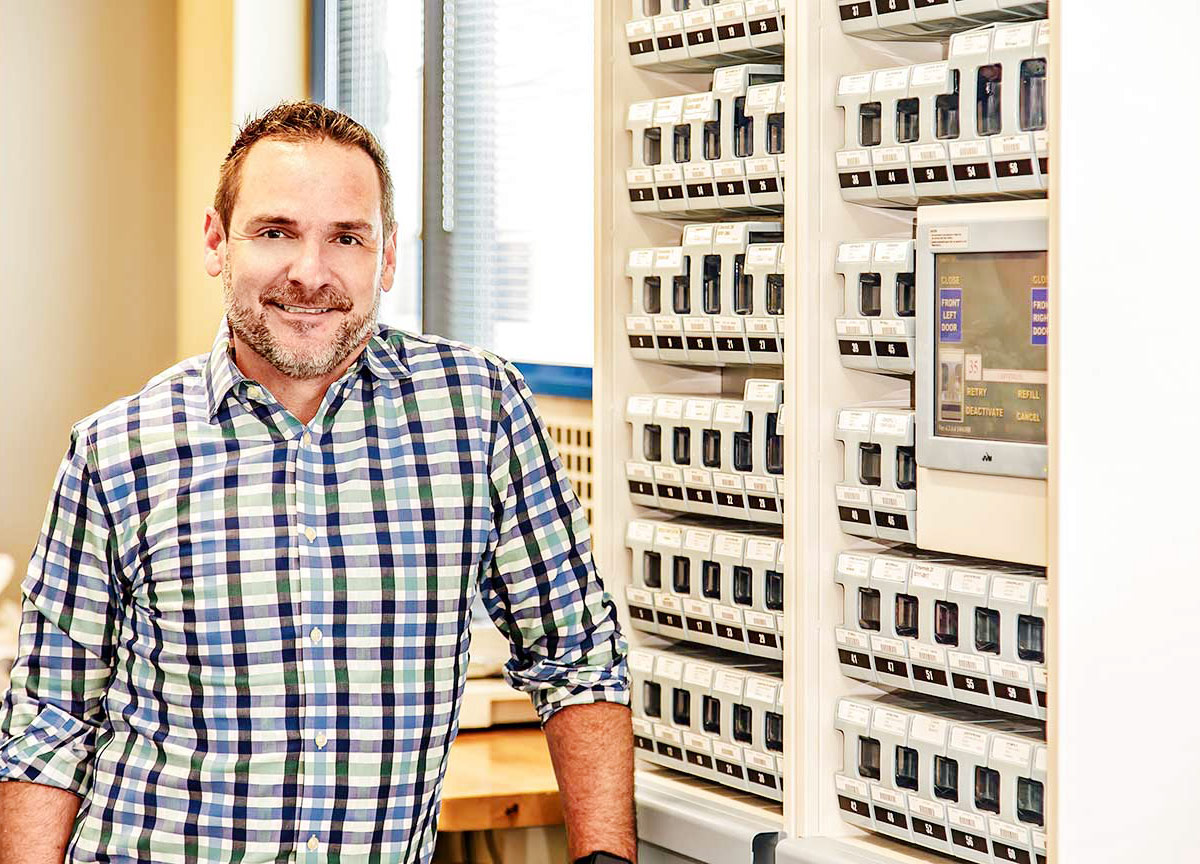 "I had a patient who we determined would really benefit from PASS packaging," says John. "I visited her home and saw her medications were all over the place. I threw out expired medications and straightened out her weekly pill organizer for the time being."
Things really changed when she started using pouch packaging. "This was the first time in her whole life she was adherent to her meds," says John. "As a result, her medications started working for the first time, too."
For years, this patient's outcomes had not been improving despite her prescribed treatments. Her doctors, assuming she was taking her medications as directed, would prescribe higher doses and more medications. What her doctors didn't know was her lack of improvement was all because she hadn't been taking her medications correctly. After finally becoming adherent, the additional medication proved dangerous, dropping her blood pressure below safe levels.
After working with her physicians, Thrive's pharmacists were able to correct the patient's medication regimen, finally getting the results eluding her health care team for so long.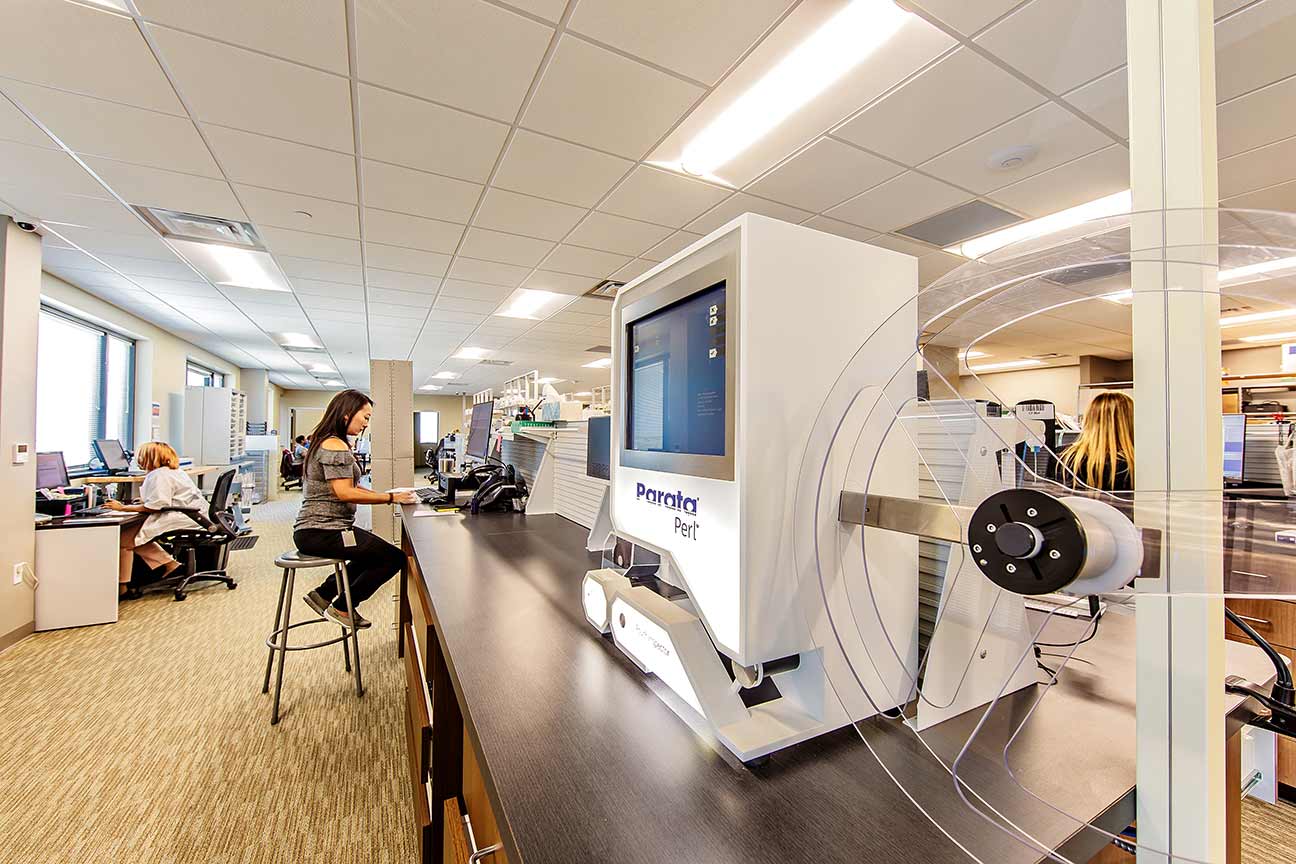 Despite Thrive's altruistic drive to proactively improve adherence, they've seen benefits to their business as well.
"I thought it might be two years to see a return on my investment in Perl," says John. "I underestimated how efficient Parata's solutions would make us. It didn't take that long to see a big difference. The Perl paid for itself in a fraction of the time."
Though he never imagined it, Parata's technology has impacted John's career as a pharmacist.
"It's made me a better pharmacist because the technology drives adherence," says John. "At the end of the day, that's the ultimate goal of a pharmacist – to make sure patients take their meds. Our particular combination of pharmacy and clinical services is a surprise to some patients and even to others in our healthcare community."
Physicians outside Thrive's ACO have started recommending the pharmacy's med sync and pouch packaging programs to their patients. Keeping samples of Thrive's branded PASS packaging in their offices, physicians can show patients exactly how it works.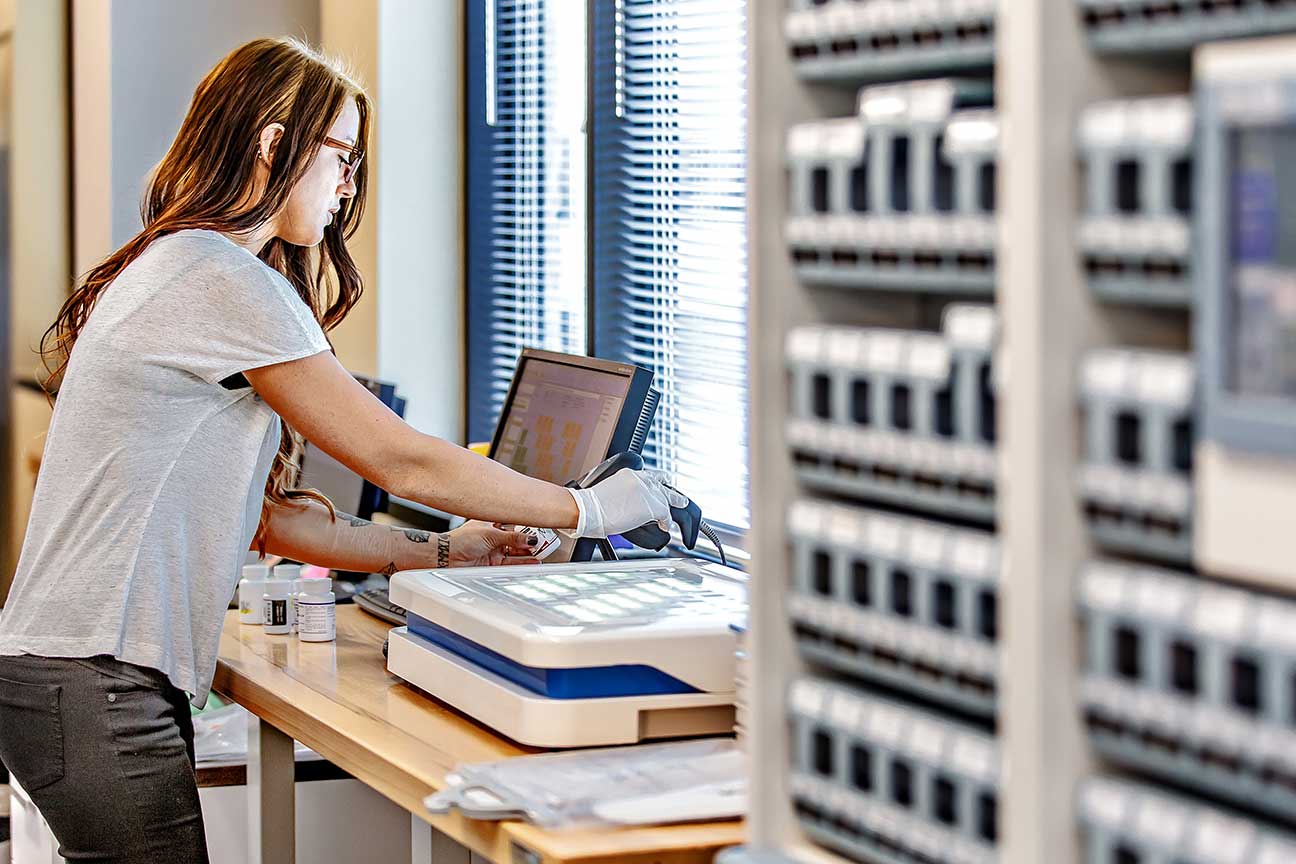 "More than any other marketing we've ever done, placing our branded boxes in physician's offices has driven people to us," says John. "It all makes sense when you see the box and how it works. It's so unique. Pouch packaging sets me apart from the competition; they see the box with our name and our logo, and it just sticks. The others simply don't stand out because they don't have Parata."
More Than Just Automation
Accomplishing what they set out to do and more, Thrive's partnership with Parata continues as an example of an adherence program that works.
"Everyone's fascinated! Physicians tour our facility, and they are always impressed with the safety features Parata's PASS packager, Safe Loader, and Perl provide," says John. "Our health care partners really love it."
Building on the buzz, Thrive is looking to Parata for more innovation to come.
"If I have an idea I can bounce it off somebody at Parata," explains John. "I know if it's feasible, they can make it happen. It shows how committed they are to their customers. And their experience in the industry means I can count on Parata's advice and technology along the way."



Thrive Pharmacy Solutions — By the Numbers

Patients Using PASS Packs
Boost Your Med Sync Program
Discover the solutions helping to save lives at Thrive Pharmacy Solutions and learn how Parata can help your pharmacy.