In a small town in southern Louisiana, a community pharmacy is making big waves.
Chauvin, with a population of 3,000, is the kind of town where independent pharmacy has deep roots. The landscape is rural. The vowels are long. And the fishing is good.
So when Peter Wolfe opened his pharmacy 45 years ago, he set out to make sure his customers could keep living the lifestyle they love.
Shift Your Strategy To Suit Your Strengths
For years, Wolfe's Pharmacy had a thriving front-end business. Then, Peter started noticing a shift. Competition moved in. At the same time, his patients' needs began to change.
"As an independent pharmacy, we couldn't match the low prices the big chains offered," said Peter. "That volume-driven business model works for them — but not for me."
"We saw an opportunity to compete at a different level. So, we changed our strategy," Peter says simply. "We moved towards a patient-centered business."
Peter and his pharmacy team knew their patients well. Price is a consideration, but to their customers, it wasn't the only thing that mattered.
One of the first steps Wolfe Pharmacy took was adding medication synchronization.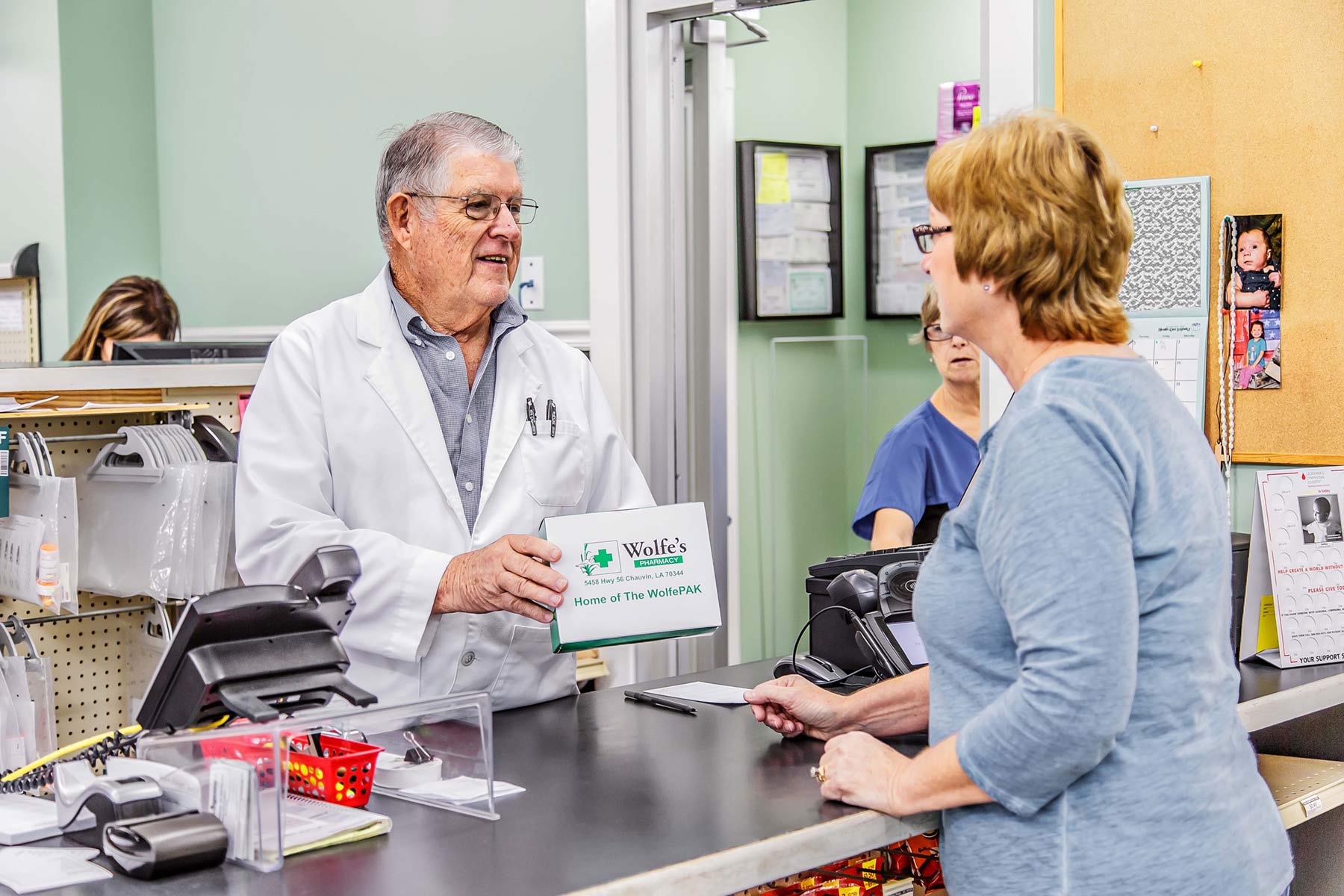 "In this community, a lot of people don't have transportation to get to the pharmacy and pick up their medications," Peter explains. "By aligning their refills, we made getting their medications easier and more convenient. Instead of five trips to the pharmacy, they only have to make one."
Still, many of his patients struggled to manage their maintenance medications correctly. Peter believed his pharmacy could do more to support his patients and address the $290 billion challenge of medication nonadherence.
Keep Your Eyes Open For The Next Big Thing
When he saw Parata PASS packaging, which organizes medications in pouches by date and time of dose, Peter saw the potential right away. He had found a tool — and a partner — to help take his patient-centered programs to the next level.
"Parata has a grasp of where pharmacy is headed and what it takes to get there," says Peter. "With Parata PASS, they've helped us take the next step in medication adherence."
Now, Wolfe's Pharmacy uses Parata PASS packaging to prepare medications for more than 500 patients every month.
"We're providing a solution to a real problem," Peter says, speaking to the reason behind the program's popularity. "We help our patients take their medications correctly, and they feel better because of it."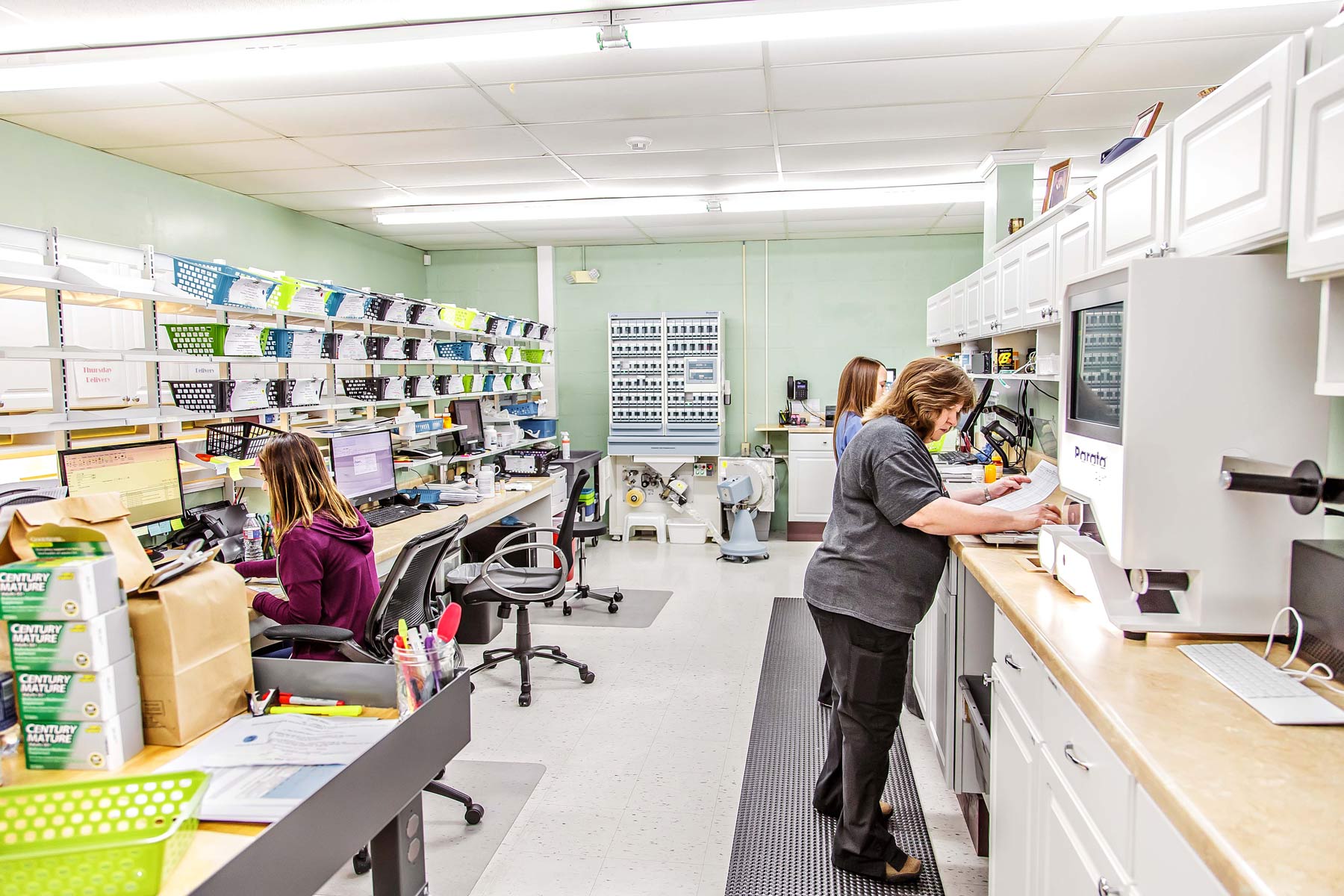 Transform Your Pharmacy With A Proactive Approach
In addition to keeping patients healthier at home and out of the hospital, Wolfe Pharmacy's adherence program has changed the way they do business.
"We're taking a proactive approach with our adherence program. We call each patient about 7 days before their medications will run out and get everything lined up with plenty of time," Peter explains. "We stay about a week ahead, and we always know what's up next. It eliminates stress, saves on inventory, and frees up time."
For Wolfe's Pharmacy, this transformation to a proactive and predictable workflow created new opportunities for growth.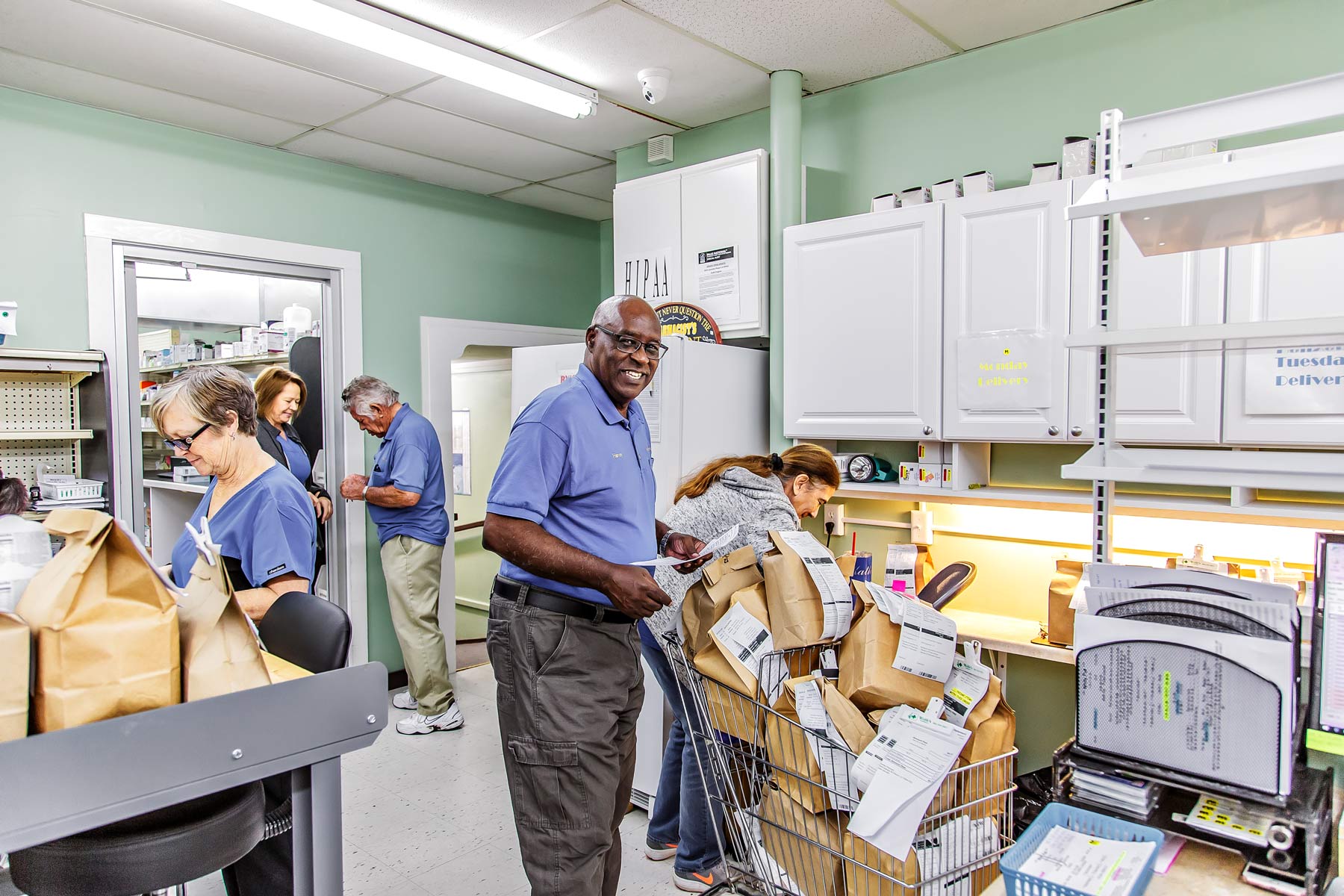 By aligning patients' refill dates to a carefully planned delivery route, Wolfe's Pharmacy was able to expand their delivery radius —essentially making their small town much bigger.
"Now, we're delivering monthly PASS boxes to patients who live 50 miles away," says Peter. "They wouldn't go so far out of their way to come here to our pharmacy — so we go to them."
Small Town, Big Business
Wolfe's Pharmacy is proof you can build a booming business in a small community. Business is growing fast — more than 30 percent year over year — and customer retention is the highest it has even been.
Peter has found that once a new patient gets a taste of the pharmacy's adherence program and the personalized experience, they become a lifelong customer of Wolfe's Pharmacy.
"As long as I have been in business, I have never seen relationships as strong as the ones we're building with our Parata PASS program," Peter says.
That kind of loyalty attracts attention. Wolfe's Pharmacy has built a strong network of patients, caregivers, and physicians who love the pharmacy's new model.
"Pharmacy is a wonderful profession, but we've gotten ourselves in a jam by letting big players have too much influence," says Peter. "With Parata PASS, we're getting back to our expertise. And it works. This model has a direct tie to improving outcomes — for your patients, your partners, and your business."
It's Time To Take The Leap
Peter began making the shift to a patient-centered model in the early 2000s. But if you ask him, there's nothing stopping other pharmacies from starting now.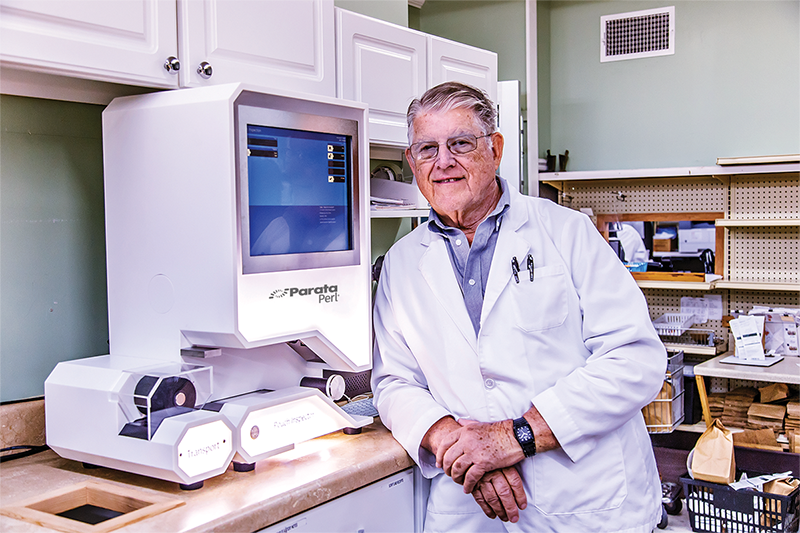 "When I talk to other pharmacists about what we're doing, they'll say, 'Well, I don't have a business like that.'" To that, Peter responds, "Well, I didn't either! You've got to create it."
Peter encourages pharmacies to take action now — start offering these services and marketing them to patients, caregivers, and health care providers. Find peers who can help and a partner you can trust.
With the rise of chronic diseases and climbing health care costs, there's plenty of opportunity to get started with Parata PASS. Patients and health care providers need pharmacist partners who, like Peter, are taking their practice to the next level.
"This has worked for me, and it will work for you. Take the leap. Make the investment," encourages Peter. "This is where pharmacy is moving. And if you're not moving along with it, you're going to be left behind."
Discover the solutions empowering Wolfe's Pharmacy and learn how Parata can help your pharmacy.