To find a unique pharmacy in the Des Moines metro area, just look for the artificial palm trees. There you'll find Medicap Pharmacy®, a local business that embraces doing things differently — from the way it looks outside to the way it helps patients inside.
Medicap has been serving the community since 1980. In the process, it's been tackling a challenge familiar to independent retail pharmacies: finding the right balance of personal service expected from a community pharmacy and the technology needed to empower employees with tools and time to make the greatest impact.
"We base our practice on developing relationships with the patients we serve," says owner John Forbes, RPh. "We work with them on their medications, doing synchronization programs and offering medication therapy management services to help them better understand what they're taking and to drive more positive outcomes. It boils down to good customer service and taking care of the patient."

Helping Patients Get — And Stay — Healthy
John takes every opportunity to improve the quality of life in his community— from offering extensive health screenings in the pharmacy to serving as a founding committee member of a non-profit honoring America's veterans.
"Both my parents were involved in our community when I was a child growing up in the northern part of the state," John recalls. He volunteered in high school and college, but interning at his hometown pharmacy is where he learned to bring a community-service mindset to business operations.
"I saw a pharmacist with a caring attitude run a successful business," he recalls. "From my upbringing through that experience — it all translated into me deciding how to give back personally and professionally."
Watching his patients with chronic conditions struggle to take their medications as prescribed, John made doing more a critical mission for his pharmacy — and a key differentiator in the crowded pharmacy market. The decision created an unusual metric for success.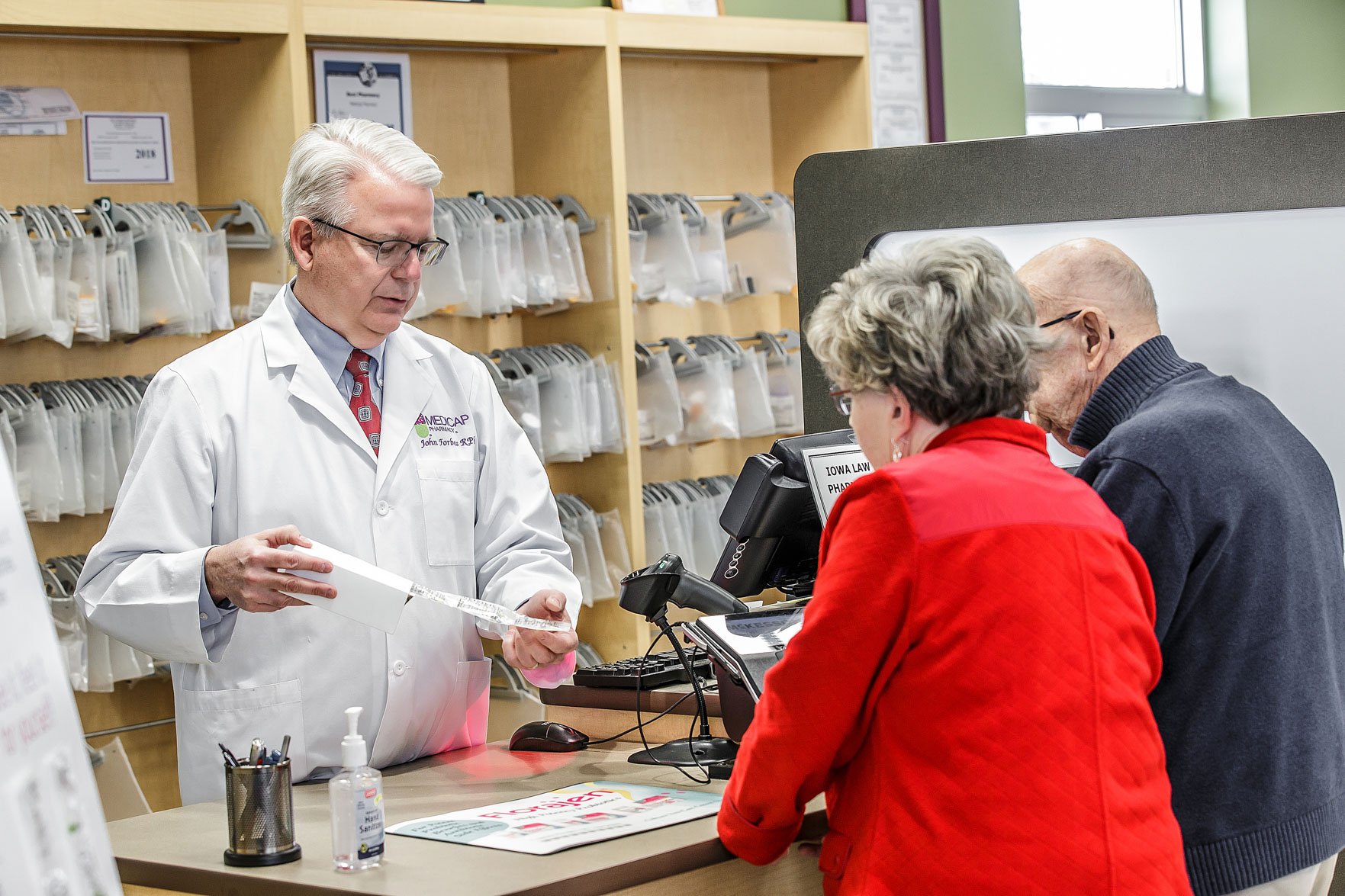 "Our success isn't the number of prescriptions we fill, but the number of patient interactions we have on a daily basis," he continues. "If you take care of your patients, the business will come to you."

Making Medication More Convenient
Medicap pharmacists and techs dispense prescriptions in vials and blister packs. They deliver patient education to help customers get the dosages and timing right. They also deliver medication synchronization services to create an aligned refill schedule making it possible for patients with multiple prescriptions to reduce trips to the pharmacy for refills.
But John wanted to take an even more proactive approach to improve adherence and safety and began researching multi-dose compliance packaging options.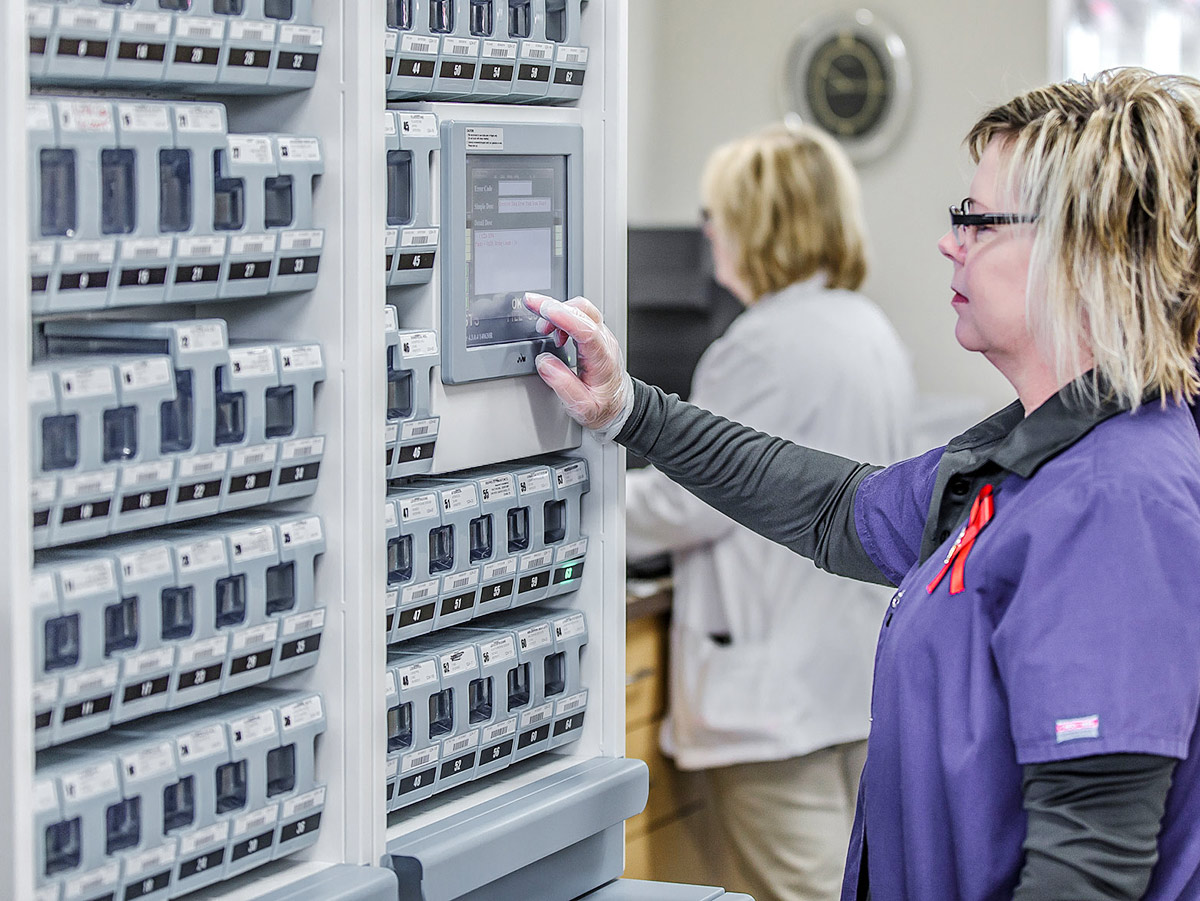 Based on his experience with Parata Max, John chose Parata PASS, which packages all a patient's meds in easy-to-open pouches, each clearly marked with a list of the pills inside and the day, date, and time to take them. This makes it easier for patients to know what to take when so they're less likely to make a mistake.
Having a positive impact on adherence and safety was the primary criterion, followed closely by the automation's ease of use and reliability.
"In this business, when automation goes down, it's not good. If you can't get medications out to patients, workflow and patient care are affected," says John, past-president of the Iowa Pharmacy Association. "The service Parata provides is very good. We never had any issues. When it came to making the decision, service was definitely a factor."

Better Results With Every Pouch
With his pharmacy powered by Parata, John and his team are making a difference.
Boosting business fundamentals.
"I'm always looking for ways to provide better care at a lower cost, and Parata helps me do that," John says. Parata PASS makes the business more efficient, mitigates risk, and has even fueled sales. John features the unit in a TV ad, which new customers frequently reference. "We've gotten new patients from our automation through the PASS," he asserts. "The increased volume adds to the bottom line. In today's pharmacy business, margins are tight, so making it up on more volume and lower gross margin is important."
Focusing on high-value, specialized tasks.
Parata technology frees up pharmacists and technicians to spend more time with patients instead of pills, so they dispense customer care without compromising workflow. The technology also reduces congestion behind the counter, giving pharmacists more room to work. These improvements enhance employee satisfaction by enabling the team to focus on high-value work, maximizing their knowledge and skills.
Improving patient health and adherence.
"Patient safety is one of the primary reasons I moved to automation," John explains. "People are more compliant with this kind of packaging. Compliance is 60 to 70 percent when they're using bottles. When pills are in compliance packaging, it can go up to 80 percent."
Building customer loyalty.
Customers need to trust their pharmacists, and John says Parata PASS gives patients confidence. "They have a more secure feeling they are taking prescriptions properly," he says, "and they are less worried about taking their medications." Plus, it's more convenient to have all your medications packaged by dose and time of day. "People crave convenience," he adds.

On A Mission To Make A Difference
Medicap also is making a difference outside the pharmacy.
"I like to lead by example," John says, so being a good corporate citizen is baked into the Medicap business model.
The pharmacy participates in SafeNetRx, a nonprofit providing medication and supplies to qualifying low-income patients free of charge; and sponsors local National Night Out activities. John supports the Honor Flight program, taking veterans to visit memorials in Washington, DC, and is a member of the local library foundation.
And those solar panels? They're not just for show. "I've always been a promoter of renewable energy and making our environment more sustainable," he says. "Any time we can reduce oil and coal consumption in this country, that's a positive."
You can see why John was named Parata's 2011 Next-Generation Pharmacist in the Civic Leader Program and why Medicap earned high marks in the Des Moines Register's Metro's Best for 2017 rankings.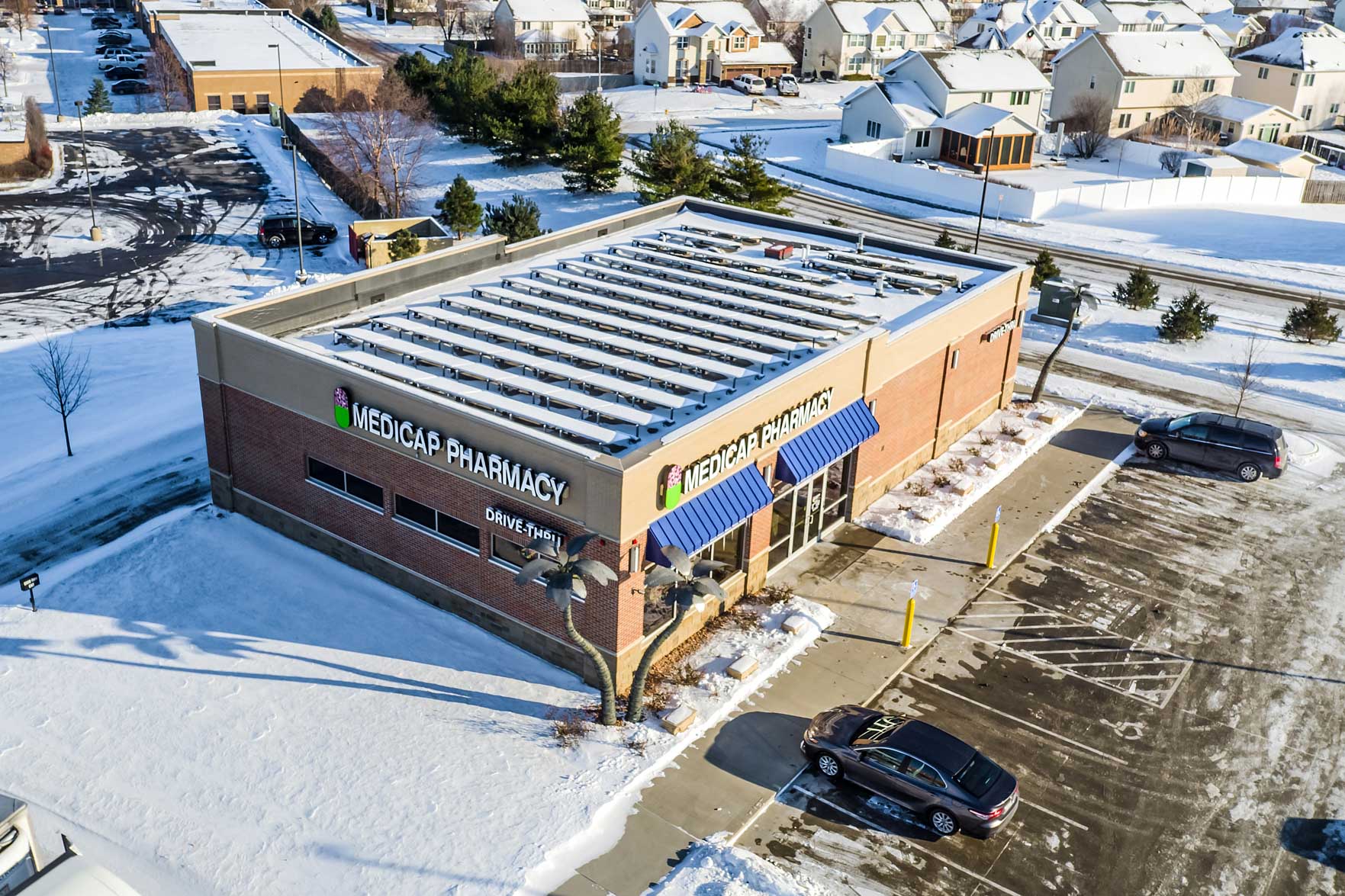 The Bigger Picture On Adherence
The value of Parata PASS also extends beyond the walls of his business.
An Iowa state legislator since 2013, John serves on the Human Services Appropriations Subcommittee which oversees the state's Medicaid program. This gives him insight into the cost benefits of medication compliance.
"Medication errors are a huge problem within our society, and if we don't get it under control, our whole system will implode," he explains. "PASS is designed to lower costs by getting better compliance. When you can get people on an adherence program like this you get better outcomes. People are healthier, which reduces overall healthcare costs."
John estimates the difference in adherence between traditional packaging and compliance packaging could be as high as 20 percent.
"When you can move the needle 20 points, healthcare savings could be in billions of dollars nationwide," he says. These savings can be due to reduced ER visits, hospital admissions, and nursing home transfers resulting from taking medications incorrectly or not at all. "If you want to focus on good patient care and making sure patients are compliant, you should look into the PASS."
Discover the solutions empowering Medicap Pharmacy and learn how Parata can help your pharmacy.