In the foothills of the Appalachian Mountains, one Kentucky pharmacy is growing their influence in the health care industry.
Both raised in the area, owners Steven and Alicia Dawson know the pharmacy needs of their population better than anyone. Love for their community and devotion to their life's work has lent them the kind of success that goes deeper than their bottom line.
Finding the Right Fit
McDowell Professional Pharmacy opened its doors in 1993 to a rural, mountain town with a population of about 1,000 where many residents need medications for chronic disease states such as diabetes and hypertension. It wasn't long before the pharmacy was faced with keeping up with a high volume of prescriptions and loyal customers who needed more time from the pharmacy's staff.
"We wanted to find a way to meet our customers' needs, and that included giving our staff more time to spend with patients," explains Alicia.
Steven and Alicia set out to find the right automation to fit their pharmacy, but after trying a couple of automation solutions, they were left wanting more.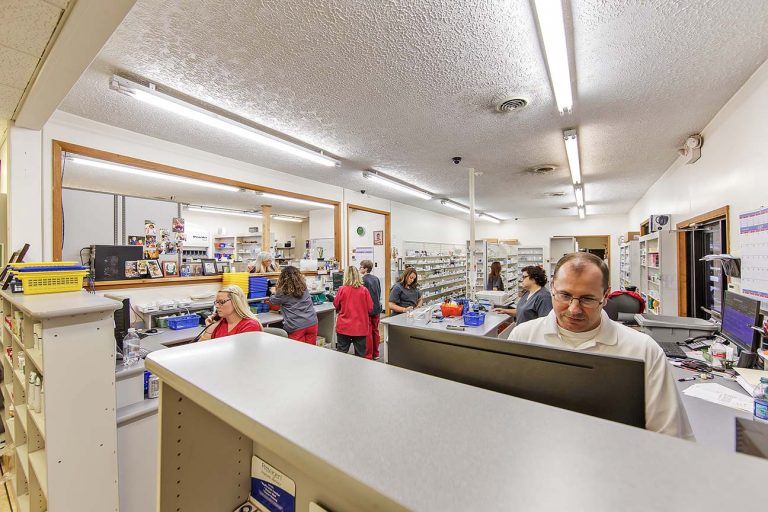 "They just didn't fit," says Steven. "One was too slow for our volume and really didn't save us any time at all. Another was outdated, but an upgrade was going to be too expensive — and wasn't going to accomplish anything."
Like many independent retail pharmacies looking for automation solutions, the folks at McDowell turned to their peers.
"We talked to other pharmacies who were all very satisfied with their automation," says Steven. "We found they were all using Parata's automation."
After seeing a Parata Max in action, Steven and Alicia knew they'd found their answer.
Leave It To Max
The Dawsons knew they'd found the right partners in Parata, but they wanted to prove it.
"Our technicians may have been a little concerned at first. They were apprehensive about automation because they thought it would mean they could be replaced," explains Steven. "But nothing could be farther from the truth. Automation requires a technician to replenish medications, caps, and vials and gather filled prescriptions from the Max."
With automation, the pharmacy team's efficiency allows for the capability for even higher volume without sacrificing accuracy. 20 employees, including 4 pharmacists and 6 certified technicians, can spend more time on patients' needs and value-add services — and leave 60% of their script volume to Max.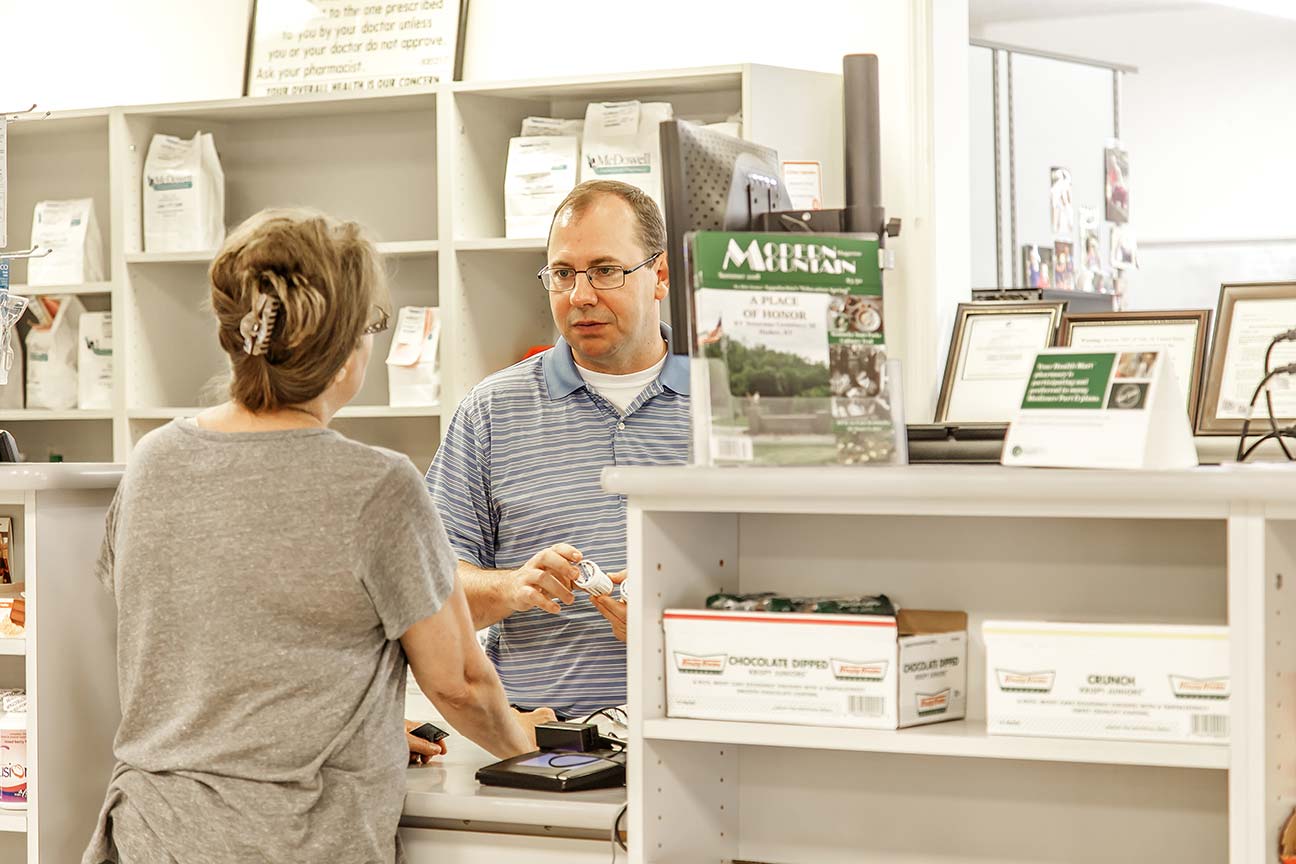 "Parata works as advertised — freeing up our time," says Steven. "Pharmacy has become very complicated, and Parata allows us to not worry about the filling of prescriptions. Instead, we can help patients with medication services they might not otherwise get."
McDowell's pharmacy team offers a range of services including medication therapy management, immunizations, medication synchronization, flu and strep testing, travel vaccinations, and durable medical equipment. To further serve their community, home and mail delivery are both available.
Not only have McDowell's own employees been impressed and pleased with the time Parata Max has given back to them, but the community has also taken notice.
"Patients think it's so cool that their prescription was counted by a robot," laughs Steven. "Physicians and nurses also seem amazed that we are so technical."
In It For The Long Haul
The Dawsons discovered that partnering with Parata means more than just purchasing from Parata.
"We initially had few growing pains, but Parata was there to help," recalls Steven. "They sent a veteran technician, a Parata employee, to our pharmacy. He quickly resolved our problem and stayed with us another day to help our staff better understand the robot and how to take care of it. Customer service from Parata is awesome!"
Thinking back to the time they were searching for the right solution, the Dawsons pay it forward by showing other retail independent pharmacies their success.
"We always highly recommend Parata and invite pharmacists and owners to visit and see our Parata Max in action," boasts Steven.
Back To What Matters
The Dawsons didn't seek automation to reduce their overhead or become impersonal in their approach to service. They saw Parata's solutions work 'with' not 'instead of' people.
They've shown success can mean a growing business, but it also means a growing community — a community of patients who trust their local pharmacy, of employees who get to operate at the height of their certifications instead of just counting pills, and of pharmacies driven by the same passion.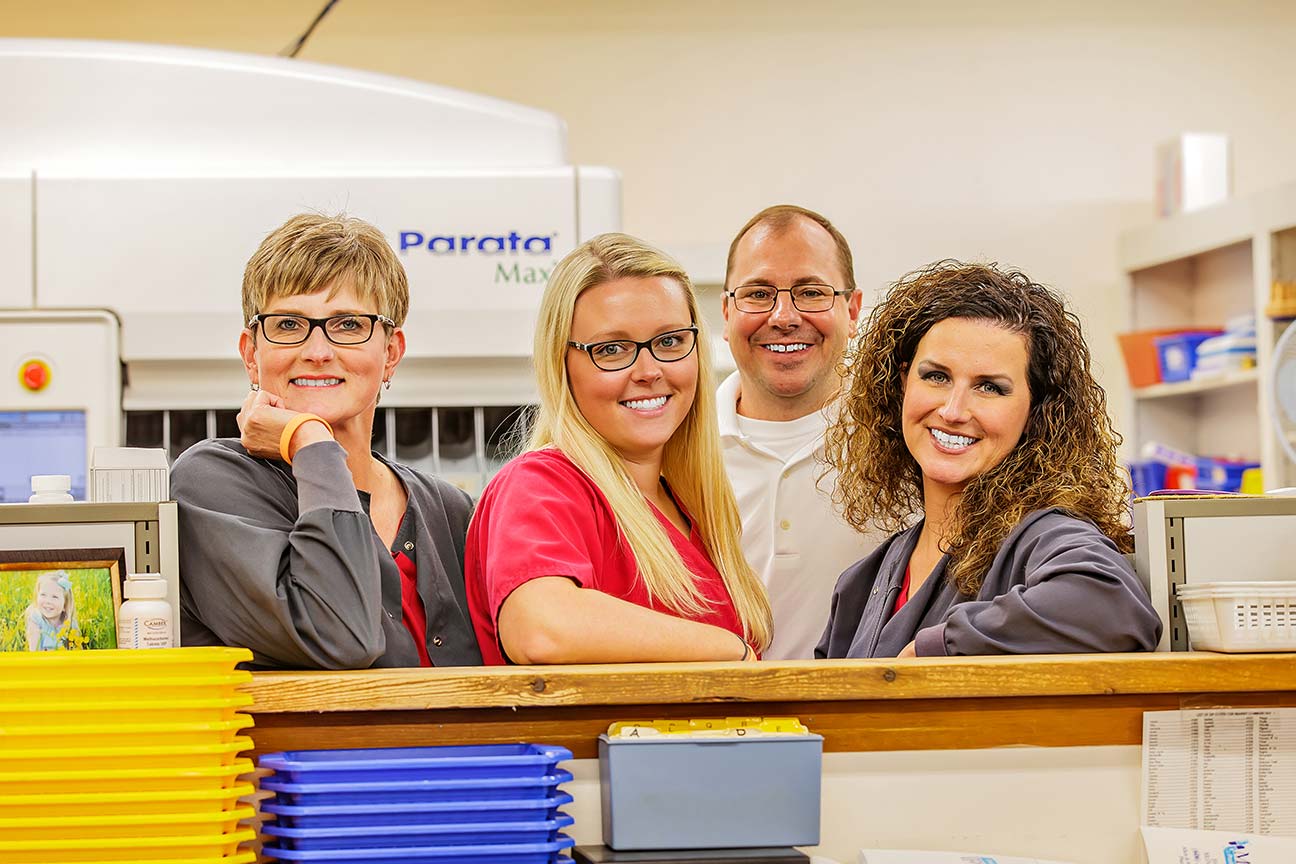 Get Back To Your Customers
Discover the solutions freeing up time at McDowell Pharmacy and learn how Parata can help empower your team.