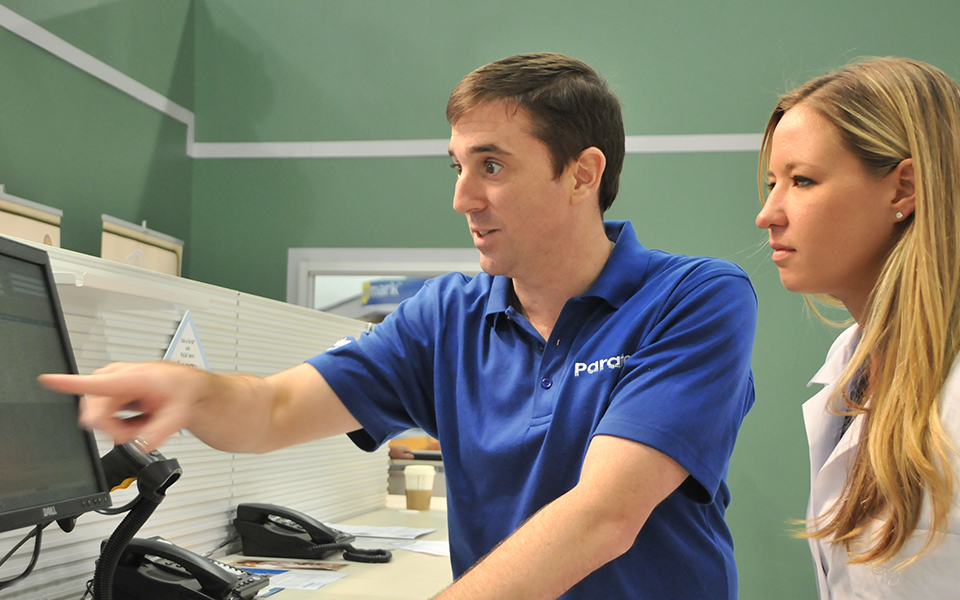 Our Goal is Your Success
Our customers love our technology, but that's not the only reason they choose Parata as a partner. Our in-house experts offer a wealth of experience — and we're with you every step of the way.
When you choose Parata automation, you have our support from signing a contract through maximizing your technology to grow your business.
Learn More About Our Consulting and Support Teams
Parata Consulting Services
Our in-house team of experts — including industrial engineers and medication compliance specialists — works directly with pharmacies to help them maximize efficiency, navigate industry changes, and grow their businesses.
Parata Performance Services
This team's mission is to keep your Parata technology and pharmacy running smoothly. Every Parata technical support specialist and field service engineer meets rigorous training standards and understands the nature of your business.
Do you have a plan for success?
Build your plan with best practices and growth strategies from leading pharmacists.
"We package between 2,700 and 5,000 pouches each day. Prior to getting Check PASS, it took our pharmacist about 8 hours a day to check all the packs. With Check PASS and the new 2.0 software, that's down to about 2 hours. Check PASS saves time, decreases errors, and gives you peace of mind."

"With our proactive medication adherence program, we know when patients will receive their monthly medications and we can make the most of every patient interaction."

"Two things set my pharmacy apart: my commitment to service and PASS adherence packaging. We're optimistic about the impact our medication adherence program may have for patients remaining home after transplant surgeries."

"In order to offer value-added service to patients, a pharmacy must be financially stable. Parata Max keeps our pharmacy running efficiently and our operating costs low. It's key to our success and plans for the future."

"PASS is responsible for 90 percent of our growth. We're able to offer custom service to each facility and have a dramatic impact on our partners' processes and costs."