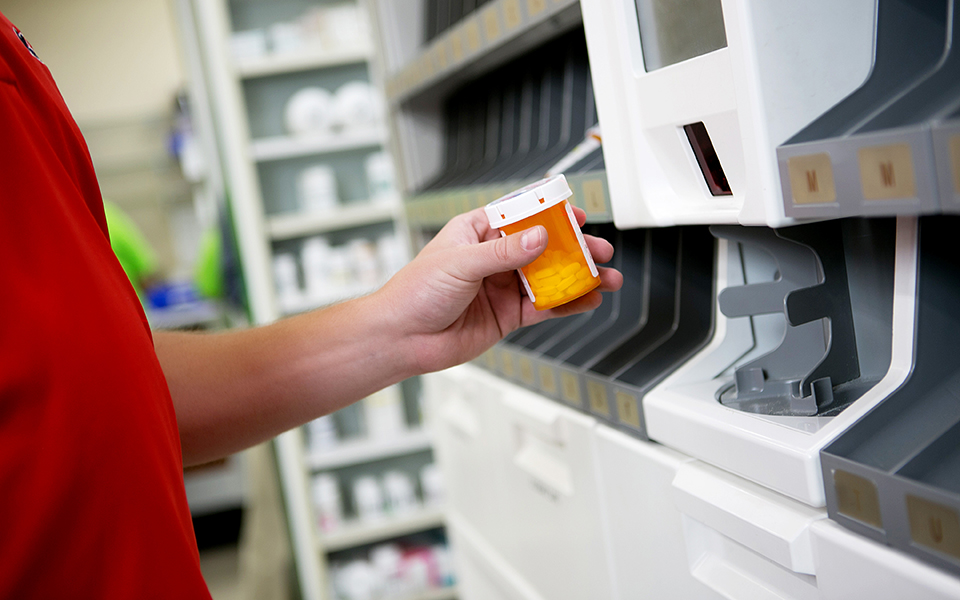 Let Parata Technology Count, Dispense, Label and Guide — So You're Free to Get Out in Front
We're proud to offer a premier line of high-speed automation solutions to ensure safety, accuracy and efficiency in every pharmacy setting.
Why? Because it means you're free to do what you do best — support your patients and lead your team.
Explore Our Automated Dispensing Technologies
Parata Max
Pharmacy leaders rely on Parata Max for the highest accuracy, speed and output available. Max gives you something almost priceless: time.
Parata Mini
Spend less time counting by fives — and more time providing the kind of patient care that inspired you to become a pharmacist.
Pharmacy 2000 and FlexCheck
Ensure safety and efficiency from prescriber to patient with Pharmacy 2000 workflow software and FlexCheck remote verification.
AccuCount II Scale
AccuCount II offers the highest counting speed in the industry, helping you fill more prescriptions in less time, without adding resources.
Our Goal is Your Success
When you partner with Parata, we're with you every step of the way.

"With our proactive medication adherence program, we know when patients will receive their monthly medications and we can make the most of every patient interaction."

"In order to offer value-added service to patients, a pharmacy must be financially stable. Parata Max keeps our pharmacy running efficiently and our operating costs low. It's key to our success and plans for the future."

"We've incorporated technology to grow our business while providing the best patient care possible."