Learn More About
Safe Loader
Stop printing off your one-offs. There's a safer, easier way to manage one-off medications, over-the-counter drugs, half tabs and slow movers.
Why choose PASS Safe Loader?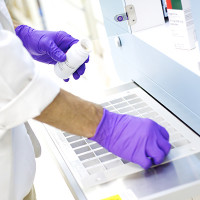 Prepare Medication Trays Quickly and Accurately
Our light-to-fill tray, Parata PASS Safe Loader, takes the uncertainty out of managing one-off medications, over-the-counter drugs, half tabs and slow movers by automating the preparation of special tablet system (STS) trays. Simply set an RFID-capable STS tray in the lighted load station and let the Safe Loader software guide your tray preparation.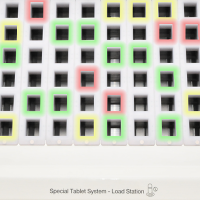 Just Follow the Lights
Safe Loader uses LED lights in each cell to illuminate where each pill needs to be dropped. The software requires users to scan the stock bottle UPC for a barcode match before dropping the pill. Sensors in the cell detect the pill drop, and the LED light turns green to indicate a successful drop. If a pill is dropped into a wrong cell or there's an unintended drop, that cell will illuminate red.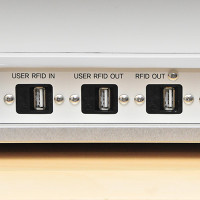 Prevent Potential Mix-Ups
Our RFID-capable STS trays use radio frequency to share information between the Safe Loader software and the Parata PASS packager, correctly identifying each patient's medications within each batch. PASS will package medications only when the correct tray is placed in the unit, preventing potential mix-ups in busy pharmacies.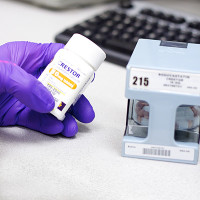 Streamline Your Workflow
Adding Safe Loader to your pharmacy establishes a distinct workstation for all STS drug preparation and creates a safe, repeatable process for consistency and accuracy across shifts and users — new and experienced. Safe Loader facilitates organization, eliminates printed paper reports, and reduces the need for multiple checks and pharmacist verification of STS trays, helping your pharmacy save time and resources.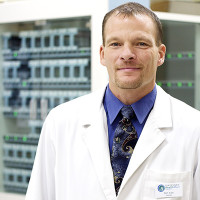 Ensure Security and Accountability
With manual methods, it can be difficult to determine who prepared an STS tray in the event of a medication error. In addition to ensuring accuracy in dispensing, Safe Loader promotes security and accountability by requiring authorized users to log in to the software with a unique RFID key fob before preparing medications.