Learn More About PASS Ware
Developed in close partnership with pharmacists, the software that drives Parata PASS packagers exceeds expectations for flexibility and simplicity.
Parata PASS Ware Features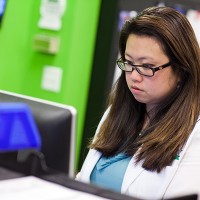 Enjoy an Easy-to-Use Solution
Parata PASS packaging makes it easy for your patients to take the right medication at the right time, every time. Parata PASS Ware makes it easy to prepare those medications safely, efficiently and accurately. It was developed in close partnership with pharmacists to include the features and functionality you need.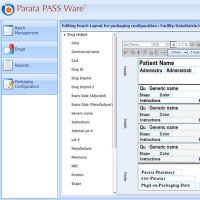 Get the Flexibility You Need
Support cycles from 24 hours to 30 days
Customize pouch design by patient or facility
Add header or footer bags to separate orders
Print reminder bags for non-oral solids or additional information
Include optional barcodes for bedside scanning
Use a wide range of standard reports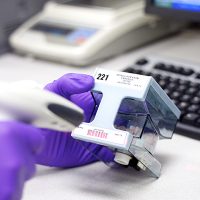 Improve Safety from Script to Patient
PASS Ware supports safety and accuracy from dispensing to administration. To add a new drug to Parata PASS, scan a stock bottle and PASS Ware accesses a library containing drug information for more than 14,000 NDCs. During replenishment, the barcode scanner confirms a match between the drug and the canister. And our smart canisters communicate with PASS Ware so the PASS packager recognizes and dispenses from the correct canister, regardless of its location in the unit.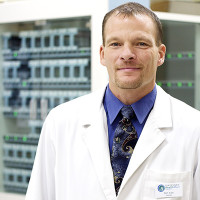 Expect Easy Integration
Parata interfaces with more than 100 pharmacy host systems, making Parata PASS an easy addition to your pharmacy. And, it's part of a complete adherence packaging solution that also includes Parata PASS Safe Loader and Parata Perl Pouch Inspector.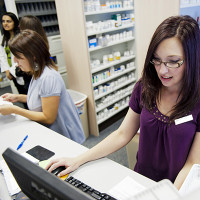 Run Standard or Custom Reports
We worked closely with pharmacists to build reports that meet real-world requirements. To guide replenishment or to view drug usage and inventory, run a standard PASS Ware report. These can also be sorted, printed and exported. Our Technical Assistance Center is available to help you create reusable custom reports — just give us a call.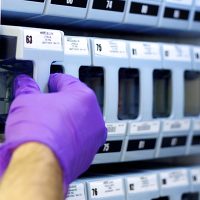 Take Growth in Stride
Parata PASS Ware and our smart canister design extend the capacity of PASS packagers beyond the standard configuration, so you can add canisters as your business or formulary grows. Simply store additional canisters outside the unit and swap them in as needed. This also reduces the need for special tablet system trays, increasing your accuracy and efficiency.
"We package between 2,700 and 5,000 pouches each day. Prior to getting Check PASS, it took our pharmacist about 8 hours a day to check all the packs. With Check PASS and the new 2.0 software, that's down to about 2 hours. Check PASS saves time, decreases errors, and gives you peace of mind."

"With our proactive medication adherence program, we know when patients will receive their monthly medications and we can make the most of every patient interaction."

"Two things set my pharmacy apart: my commitment to service and PASS adherence packaging. We're optimistic about the impact our medication adherence program may have for patients remaining home after transplant surgeries."

"In order to offer value-added service to patients, a pharmacy must be financially stable. Parata Max keeps our pharmacy running efficiently and our operating costs low. It's key to our success and plans for the future."

"PASS is responsible for 90 percent of our growth. We're able to offer custom service to each facility and have a dramatic impact on our partners' processes and costs."