Revolutionize medication administration and improve patient adherence and outcomes with the Parata PASS solution.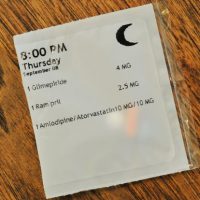 Make Medication Management Easy
With Parata PASS, you make it easy for patients to take the right medication at the right time, every time. Parata PASS packagers automate the preparation of unit- and multi-dose strip packaging, replacing bulky blister packs and cumbersome medication planners. Medications and over-the-counter oral solids are organized by day and time of dose in clearly labeled plastic pouches.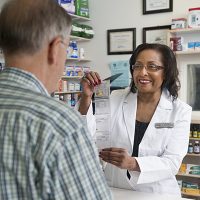 Impact Patient Adherence and Outcomes
Nearly half of the 117 million U.S. adults with at least one chronic condition do not take their medications as prescribed. PASS packaging gives your retail patients and family caregivers a simple way to manage even complex medication regimens with confidence. Pharmacies around the country are using Parata PASS strip packaging as part of comprehensive medication adherence programs, helping patients lead healthier lives and reducing health care costs.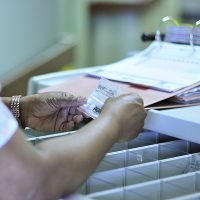 Revolutionize Medication Pass
In long-term care and assisted living settings, PASS packaging makes medication administration faster and safer. It helps prevent potential medication errors caused by interruptions and distractions during med pass. And as an additional safeguard, barcodes can be printed on pouches for bedside scanning.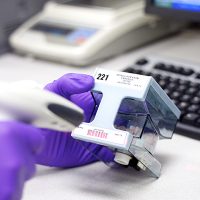 Improve Safety from Script to Patient
Each step in the Parata PASS process enforces safety. During replenishment, barcode scanning confirms a match between the drug and canister. Our smart canisters communicate with PASS so the packager always recognizes and dispenses from the correct canister, regardless of its location in the unit. And if any intervention is needed while PASS is packaging, the machine will pause until the prompt is resolved.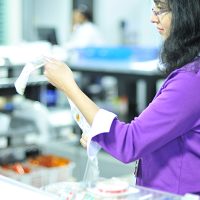 Support cycles from 24 hours to 30 days
Customize pouch design by patient or facility
Add header or footer bags to separate orders
Print reminder bags for non-oral solids or additional information
Include optional barcode for bedside scanning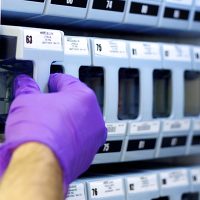 Prepare for Growth
Our smart canister design extends the capacity of Parata PASS units beyond the standard configuration so you can add canisters as your business or formulary grows. Simply store additional canisters outside the unit and swap them in as needed.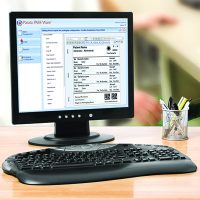 Choose a Complete Solution
Parata PASS interfaces with leading pharmacy host systems and integrates with Parata PASS Ware, Parata PASS Safe Loader,  Parata Perl Pouch Inspector, and Pivot for PASS for a complete adherence packaging solution.  

"Two things set my pharmacy apart: my commitment to service and PASS adherence packaging. We're optimistic about the impact our medication adherence program may have for patients remaining home after transplant surgeries."

"PASS is responsible for 90 percent of our growth. We're able to offer custom service to each facility and have a dramatic impact on our partners' processes and costs."

"With PASS, we can easily tailor our service to match customers' needs. We use 24-hour fills for correctional facilities to easily accommodate drug changes or patients transfers. This flexibility has been critical to our success in securing new business."

"We make sure patients living with HIV are sticking to their medications and living the healthiest lives possible. We've seen dramatic reductions in the viral loads of some patients we had been very concerned about."

"We reviewed industry statistics about the effectiveness of medication synchronization and adherence programs, and we didn't think our program would be as powerful without adherence packaging. We're already seeing results."