Learn More About PASS Pack
Improve patient adherence and outcomes with a simple solution for managing even complex medication regimens: Parata PASS Pack.
Why choose Parata PASS Pack?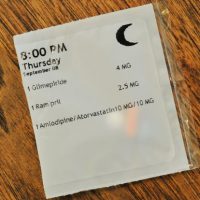 Make Medication Management Easy
Parata PASS Pack gives patients and caregivers an easy way to manage medications with convenience, confidence and control. A simple alternative to cumbersome medication planners and bulky blister packs, PASS Pack organizes medications and over-the-counter oral solids by day and time of dose in an easy-to-use plastic pouch. Each Pack is labeled with the drug and dose as well as the date and time to take them.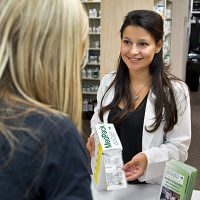 Improve Outcomes and Reduce Costs
Parata PASS packaging facilitates medication therapy management, creates regular opportunities for your pharmacy to engage patients, and promotes conversation between the pharmacy and a patient's care team. Many pharmacies using PASS Pack as a cornerstone of successful medication adherence programs report adherence rates over 95 percent, dramatic improvements in patients' health outcomes, and reduced hospital readmissions.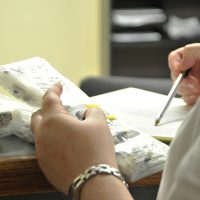 Prevent Potential Medication Errors
You take extreme caution when preparing medications. Now you can extend that safety beyond your pharmacy walls. For patients or caregivers managing medications at home, PASS Pack reduces unnecessary health risks that can accompany incorrect or forgotten doses. And in long-term care settings, PASS packaging helps prevent potential medication errors caused by interruptions and distractions during med pass.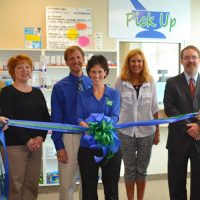 Succeed in New Markets
Health care providers and payers are looking for partners who can help improve patient outcomes and reduce health care costs. PASS Pack sets your pharmacy apart from the competition and positions you to serve new markets and patient segments. Our nurse consultants work with you to create sound strategies for entering new markets, and our online Business Growth Toolkit provides ready-to-use marketing materials to promote your use of Parata PASS Pack.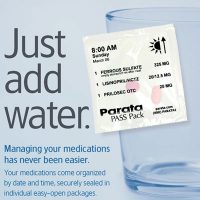 Attract Patients and Partners
Patients with chronic conditions — especially HIV, heart failure, mental illness and diabetes
Physicians and accountable care organizations (ACOs)
Hospitals and discharge planners
Home health agencies and group homes
Long-term care, assisted living and skilled nursing communities
Correctional facilities
The Anatomy of a PASS Pack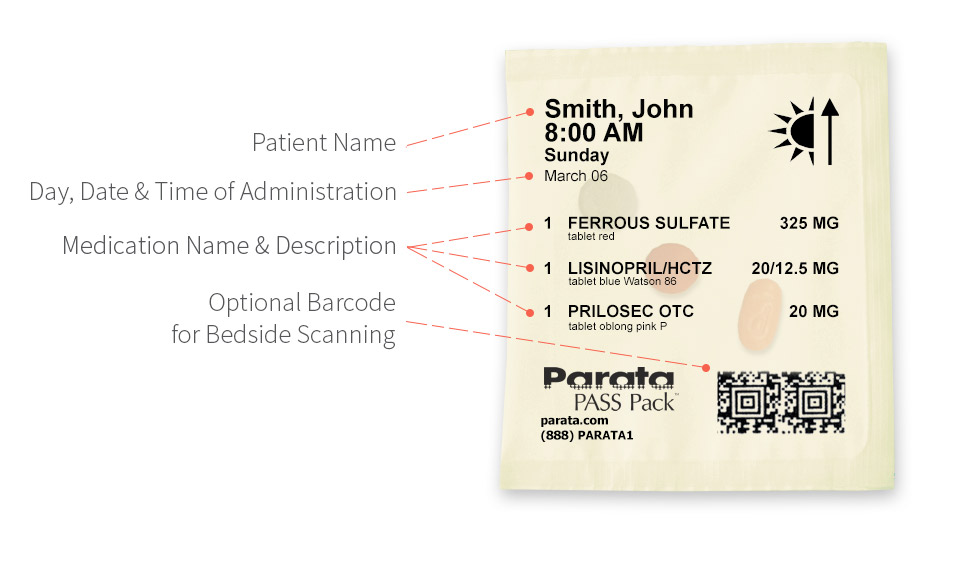 "Two things set my pharmacy apart: my commitment to service and PASS adherence packaging. We're optimistic about the impact our medication adherence program may have for patients remaining home after transplant surgeries."

"We reviewed industry statistics about the effectiveness of medication synchronization and adherence programs, and we didn't think our program would be as powerful without adherence packaging. We're already seeing results."

"We use PASS strip packaging to organize medications by date and time, so it's easy for patients to take the right medication at the right time... Most independent pharmacists are concerned about their future. I've never been more optimistic about my pharmacy."

"Our rate of growth is astonishing — we add several patients each week — and our patients are telling families and friends about our medication adherence program, too."