Streamline Verification at Your Pharmacy
Streamline Strip Packaging Verification
Optimizing your workflow with visual inspection technology from Parata allows you to increase your prescription volume while reducing the time spent validating pouches. You get speed, accuracy, and safety backed by Parata's commitment to your success.
Pharmacies have reduced verification time by as much as 75 percent with the use of Parata Check PASS. With Check PASS 2.0, some pharmacies have experienced an additional 38% efficiency gain.
We package between 2,700 and 5,000 pouches each day. Prior to getting Check PASS, it took our pharmacist about 8 hours a day to check all the packs. With Check PASS and the new 2.0 software, that's down to about 2 hours. Check PASS saves time, decreases errors, and gives you peace of mind.
Joe Wittrock,
Lifeline Pharmacy
Scan Every Pouch for Accuracy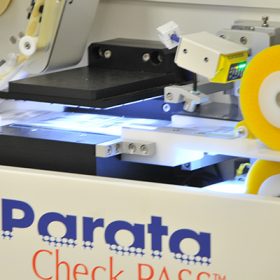 Parata Check PASS images and scans 70 pouches per minute and examines each pouch for pill quantity, size and shape against our pill image library, which contains inspection parameters for more than 6,000 NDCs.
Check PASS reads a barcode printed on each pouch and compares the contents with batch information from the PASS packager. If something doesn't match, Check PASS flags the pouch for a pharmacist's inspection and continues inspecting other pouches.
Personalize Your Validation View
The validation process is the most heavily used part of Check PASS software, and so we have completely redesigned the user interface in 2.0 to make validation faster and easier.
Check PASS displays a color-coded grid view of pouches with customizable filtering and sorting to fit the way you work.
Optional dual monitor viewing further enhances productivity during the verification process and an enhanced zoom capability into individual pouches. This creates a clean, predictable workflow for pharmacist verification and gives pharmacists more time for patient counseling and other responsibilities.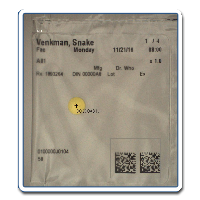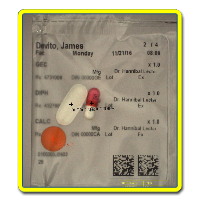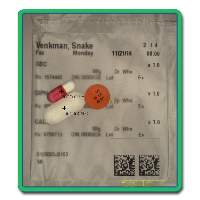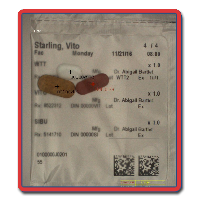 With Check PASS 2.0, you enhance your productivity while minimizing clicks and fatigue with hot keys. Select the pouches for an action with your mouse, and use shortcuts with left-hand keyboard characters to help you complete common tasks with minimal work.
Check PASS captures and saves an image of every pouch it inspects, so you always have a visual record of each pouch's label and contents. You can view the image within the Check PASS software for 30 days. Archived images can easily be retrieved for review after 30 days.
Monitor the performance of your pharmacy with powerful reporting capabilities in Parata Check PASS 2.0. Quickly get valuable insights into the speed and accuracy of your validation process and a full audit trail of the jobs Check PASS and your team have processed. These reports run in the background while you continue working in Check PASS without disruption.