Ten percent of your customers represent 50 percent of your revenue.
Bob Lomenick, owner of Tyson Drug, developed a proactive medication adherence program to protect and grow this high-value segment.
Learn how Bob caught the attention of a state insurance program and increased his service base from 400 to 3,400 overnight and how an adherence program using Parata PASS can help you:
Improve profitability with chronic medication patients
Capture more scripts and more fills per year
Keep patients healthier with a lower cost of care
Connect with your customers and community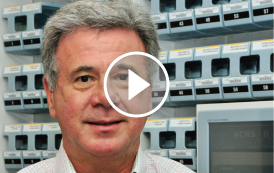 Our guest speaker, Bob Lomenick, owns and operates Tyson Drug in Holly Springs, Mississippi. Bob is leading the industry with a comprehensive adherence program using Parata PASS Pack.