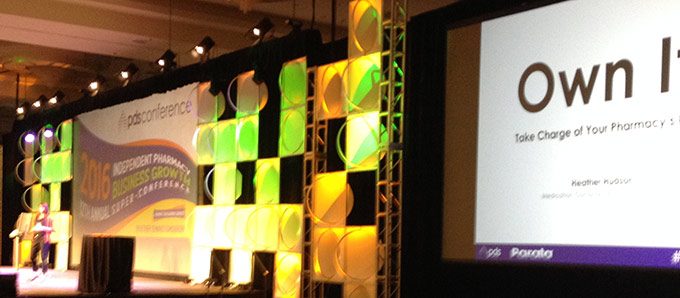 Own It. Take Charge of Your Pharmacy's Future.
Heather Hudson, Medication Compliance Specialist with Parata, provides strategic guidance, coaching, and support to help customers who use Parata PASS® adherence packaging maximize their existing markets and gain access to new ones.
Heather was a featured speaker at PDS Conference 2016 in Orlando, Florida, where she offered the attendees a glimpse into what works for Parata's most successful pharmacies and how the profession is elevated with the implementation of a true medication adherence program. Reviewing the biggest pain point for pharmacies and the biggest opportunities, Heather demonstrates how the tools for success work in concert for the greatest impact on patients, pharmacists, and the community.