We're now able to offer custom service to each facility and have a dramatic impact on our partners' processes and costs."
Keith Taylor, Co-Owner
Pharmacy Concepts
Plan to Succeed
Get proven strategies and actionable advice from leading pharmacists in our new ebook.
Keith Taylor, co-owner of Pharmacy Concepts, maintains year-over-year growth with an innovative pharmacy offering and operational excellence.
Keith and his team needed to differentiate their offering in order to secure new business in the changing long-term care market — all without sacrificing profit margins.
In 2010, the U.S. long-term care market was valued at $258 billion and growing at approximately six percent per year. By 2020, more than 12 million Americans are estimated to be in long-term care. Administrators and directors of nursing are eager to build partnerships with health care providers who understand their challenges and offer a solution.
"Long-term care communities face growing demand to support higher acuity patients with complex medical conditions," Keith says. "And with the changes in Medicare and Medicaid, they're under more pressure than ever to keep patients healthy and costs down."
This environment forced many pharmacies to reduce prices in order to retain customers. Keith was determined to find a solution that supported long-term care communities' budgets and patient care goals while growing his pharmacy's bottom line.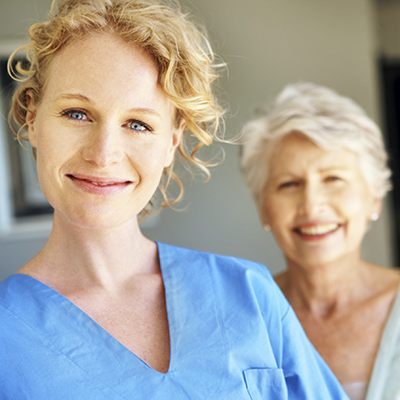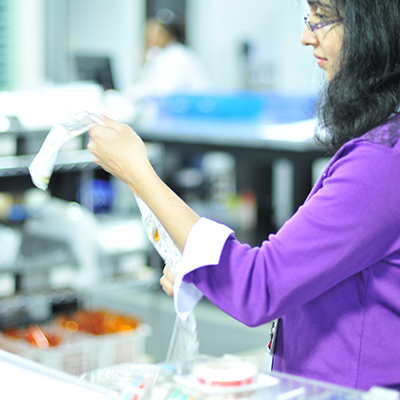 Pharmacy Concepts implemented Parata PASS strip packaging to help long-term care communities reduce costs, waste and medication administration times
After investigating all automation solutions in the market, Pharmacy Concepts installed a Parata PASS packager in 2009 and began transitioning long-term care communities from blister packs to strip packaging.
Parata PASS organizes medications by day and time into pouches clearly labeled with patient and drug information. It creates a faster, safer medication pass than traditional blister packs and dramatically decreases the pharmacy's packaging time.
"Parata PASS fit with our business goals and made sense financially," says Keith. "We're now able to offer custom service to each facility and have a dramatic impact on our partners' processes and costs."
Pharmacy Concepts is one of just a few U.S. pharmacies dispensing in 24-hour cycles, which allows the pharmacy to capture room changes or medication changes early, saving the facilities time and money. It's a key differentiator for the pharmacy.
Pharmacy Concepts now uses three Parata PASS units and a Parata Check PASS inspection aide to prepare medications for more than 2,800 patients.
In a study on its short-cycle dispensing process, Pharmacy Concepts calculated a 98 percent time savings with Parata PASS. Manually packaging a 24-hour dose in blister cards took four technicians more than four hours. With PASS, it takes one tech just 20 minutes.
The pharmacy team uses the additional time to build strong relationships with the facilities they serve. This level of customer service has been critical to securing new business. Over the past year, Pharmacy Concepts' business has grown by 40 percent.
PASS packaging also has a big impact in long-term care communities. In addition to improving quality and safety, one facility conducted a study showing multi-dose packaging reduced med-pass time by 50 percent and medication waste by 70 percent reduction.
PASS has allowed us to offer a much better solution and make sounder financial decisions — for our pharmacy and the facilities we serve."
About Keith
Keith Taylor has held various roles in the health care industry for a number of years. In 2000, he started Pharmacy Concepts in Arlington, Texas. This closed-door pharmacy uses Parata PASS to prepare medications for long-term care communities in 24-hour cycles. Keith works to position his pharmacy, customers and patients for health and success in the changing industry.