What's it like to work at Parata?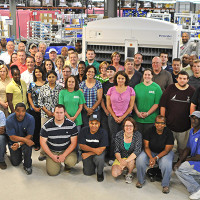 The Parata Culture
Parata hires extraordinary people who are encouraged and empowered to create innovative solutions in a collaborative, flexible environment. At Parata, work-life balance is as important as customer satisfaction and company success. Parata is committed to employing a diverse workforce, where differences are respected and appreciated, recognized as a source of strength, and valued as enriching Parata's culture and environment.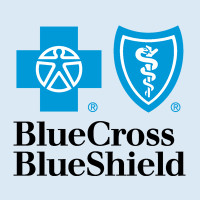 Flexible work schedules
Competitive benefits and PTO
Exceptional teamwork and people
Challenging and exciting employment and growth opportunities
Engaged leadership
Industry-leading, cutting-edge technology and design
Parata offers a comprehensive benefits package to all full-time employees. The company and employee share the cost of most benefit premiums. Benefits are available for spouses, domestic partners and dependent children.
We offer two options for medical insurance through Blue Cross Blue Shield. Employees can choose between a traditional PPO and a high-deductible health plan coupled with a Health Savings Account (HSA). Parata awards free "seed money" to employees who elect the HSA plan.
Parata also offers dental, supplemental vision, and life insurance; short- and long-term disability insurance; flexible spending accounts for medical and dependent care expenses; long-term care insurance; and voluntary accident, cancer and critical illness coverage. Employees can take advantage of a 401(k) plan with a discretionary match, an Employee Assistance Program (EAP), credit union membership, and discounts to local attractions.
The company observes nine paid holidays and offers a generous time-off package, including adoption leave for both parents.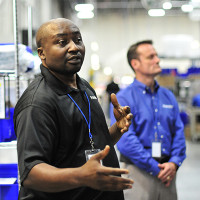 Professional Development & Personal Growth
When you come to work for Parata, you don't just sign up for a job. You join a team of talented professionals who are dedicated to your success and the company's success. We offer a variety of training and development opportunities to prepare you for success and help broaden your skills.
Classroom Courses
We recognize and nurture leadership with our SOAR Emerging Leader and Leadership Development program. And our experienced field engineers teach technical courses to build product knowledge and to prepare employees to install and service our products.
Online Learning
All Parata employees have access to an online Learning Management System that houses more than 340 online courses, ranging from Microsoft Office classes to business ethics to time management. We also offer technical courses and product overviews through our Learning Management System.
We're proud that Parata has received recognition and numerous awards for our thriving North Carolina-based manufacturing business and our industry-driven innovations in pharmacy technology and patient care.