5 Ways to Create More Time for Clinical Services 
Ever wish you could learn proven strategies from leaders in pharmacy — all without having to take time away from your pharmacy, stand in a TSA line, or worry about flight delays?
Through the upcoming Elevate Pharmacy Virtual Summit, now you can do just that.
What's a Virtual Summit?
The Elevate Pharmacy Virtual Summit is the industry's first completely web-based pharmacy conference experience. Blair Thelimier — independent clinical pharmacist, pharmacist business coach, contributing author for Pharmacy Times, and guest host on the Pharmacy Podcast Show — developed this free Summit specifically for entrepreneurial-minded student pharmacists, independent pharmacy owners, and private practice consultants.
This 5-day online event, held April 5-9, features presentations by 22 independent thinkers who are succeeding differently in the health care space. You'll hear what works and what doesn't when it comes to: meeting quality measure goals, overcoming billing challenges, marketing your services and using resources and technology more efficiently to increase profit.
Parata to Present on Pharmacy Workflow
Parata is participating in the Elevate Pharmacy Virtual Summit to share insights into the most common challenge we hear from pharmacists who want to offer enhanced clinical services:
I want to provide more clinical services, but I don't know how to fit them into our workflow with everything else we have to do.
As an advocate for pharmacists playing a key role in patient care, this is a challenge Parata loves to help pharmacies overcome.
5 Ways to Create More Time for Clinical Services in Your Pharmacy
On Day 3 of the summit, Brian Cristobal, an industrial engineer on the Parata Consulting team, shares strategies for improving your efficiency and making more time for clinical services.
In Boost Efficiency and Productivity to Make Room for Clinical Services, you'll learn:
How to take an objective look at your pharmacy's layout to identify opportunities for improved efficiency
How to increase your pharmacy efficiency by limiting "overproduction" and planning for peak production times
How to streamline your processes with organized and standardized workstations
Tips on using quick-pick shelves, managing phone cord limbo contests, and optimizing your inventory management
How to streamline the pick-up and will-call process by improving patient communication
Meet Brian Cristobal, Industrial Engineer with a Pharmacy Focus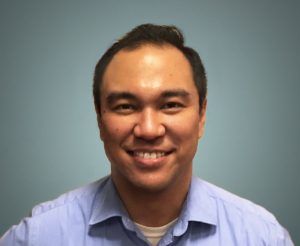 Brian has been behind the counter of more than 200 pharmacies, from independents to national chains to the Department of Defense. As an industrial engineer, Brian offers a unique perspective on efficiency in the pharmacy. He holds a B.S. in Industrial and Systems Engineering from North Carolina State University and a Lean Six Sigma Greenbelt certification with an emphasis in health care.
Day 3 Lineup: Integrating Clinical Services into An Efficiency Workflow
In addition to identifying new opportunities in patient care services, you'll learn how to prepare your pharmacy and staff for offering clinical services. Part of this process is boosting efficiency and implementing training programs to improve staff productivity.
On April 7, the day's sessions discuss Integrating Clinical Services Into an Efficient Workflow. Here's the full Day 3 lineup:
Boost Efficiency and Productivity to Make Room for Clinical Services
Brian Cristobal, Consulting Services Manager, Parata Systems
Opportunities for Pharmacists Working in Federally Qualified Health Centers (FQHCs)
Kate Morton, Director of Pharmacy Services at Southwest CARE Center in Santa Fe, New Mexico
How to Make Your Independent Community Pharmacy Thrive
Randy McDonough, co-owner of Towncrest, Solon Towncrest, and Towncrest Compounding Pharmacies and co-founder/co-owner of Innovative Pharmacy Solutions.
Establishing Integrated Clinical Pharmacy and Telehealth Services in Multiple Settings
Sandra Leal, Vice President for Innovation at SinfoniaRx, a national provider of medication therapy management services
Sign Up for the Elevate Pharmacy Summit
Ready to reserve your spot?  
Go to ElevatePharmacySummit.com. Registration is free and fast. Just enter your email address to receive your free ticket! You'll get notifications when each session goes live.
For more details about the Elevate Pharmacy summit sessions and speakers, check out the Agenda Page.